Annual Meeting
Rye offers tools for success
She's won the 2023 ASBMB Mid-Career Leadership Award
Kerry-Anne Rye does not believe that being a mentor is separate from being a researcher. Students trust their supervisor, she said, to make sure they are developing the skills and applying for the opportunities they will need to succeed after they have completed their degrees.
"I've created an environment that gives people that are just starting out on their career path an opportunity to build those skill sets, and that to me is the crux of the matter," said Rye, who is deputy head of the School of Biomedical Sciences at the University of New South Wales in Sydney, Australia.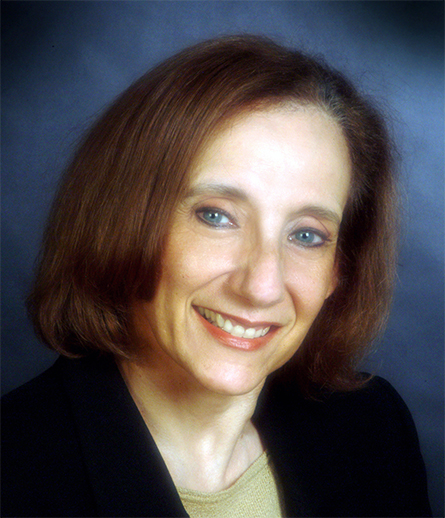 Kerry Anne Rye
Many of Rye's graduate students and postdoctoral fellows have earned academic appointments or full professorships, and others have moved out of academia completely. She believes the logic and organizational skills her students develop in the course of their research can be applied anywhere.
Along with training scientists within her university, Rye uses her position as editor-in-chief of the Journal of Lipid Research to engage researchers in learning the scientific journal editorial process. Rye helped create junior associate editor positions that provide early and midcareer scientists with two years of mentorship from senior JLR associate editors in manuscript peer review.
After their term is done, junior AEs automatically become JLR editorial board members. This increases the journal's pool of experienced peer reviewers and keeps the junior AEs engaged. Associate editors often are appointed from the editorial board.
"We wanted to invest in the next generation of reviewers who will have the skills to run this show in the future," Rye said. "We wanted a pipeline of young and outstanding investigators invested in the journal."
Several women and members of historically underrepresented groups have been chosen as junior AEs to help increase the diversity and inclusivity of the JLR community.
Rye will receive the 2023 ASBMB Mid-Career Leadership Award recognizing a scientist who has advanced the careers of women and marginalized groups in the sciences. Nicholas Davidson, her co-editor-in-chief of the JLR and a professor at the Washington University School of Medicine in St. Louis, nominated Rye, citing her extensive history of mentoring women scientists, leading women not only to doctoral degrees but also to fellowships awarded by the National Heart Foundation of Australia and the Canadian Institutes of Health Research.
"I was hugely pleased," Rye said of winning the award. "It's a recognition of the support that you give to other people that are coming up behind you, and it's really an investment in the future. It's nice knowing if I look behind me that there are other people that are going to carry on and make (the research) bigger and better."
A pioneer in HDL studies
Kerry-Anne Rye's lab at the University of New South Wales researches the biology and functions of high-density lipoproteins, or HDLs, which are lipid–protein complexes that transport fat molecules out of cells. HDLs have cardioprotective functions and are inversely associated with cardiovascular risk.
Rye was the first researcher to report that HDLs have anti-inflammatory properties in cells.
She was also the first to report that HDLs improve the function of pancreatic beta cells, which make insulin and release it into the body and control blood glucose levels in people with diabetes.
2023 ASBMB award winners
Gira Bhabha: ASBMB Early-Career Leadership Award
Bhabha found creativity in hard science
Squire J. Booker: ASBMB–Merck Award / Ruth Kirschstein Diversity in Science Award
Booker catalyzes progress in science and outreach
Itay Budin: Walter A. Shaw Young Investigator Award in Lipid Research
Budin dives into the details
Russell DeBose-Boyd: Avanti Award in Lipids
DeBose–Boyd has a recipe for success
Scott Dixon: Earl and Thressa Stadtman Young Scholar Award
Dixon uncovers a new type of cell death
Catherine Drennan: William C. Rose Award
Drennan makes science fun and accessible
Anne Kenworthy: Mildred Cohn Award in Biological Chemistry
Kenworthy links quantity to theory
Keith Matthews: Alice and C.C. Wang Award in Molecular Parasitology
Matthews' career-long search for truth
Eytan Ruppin: DeLano Award for Computational Biosciences
Ruppin synthesizes cross-field expertise to study synthetic lethality
Regina Stevens-Truss: ASBMB Award for Exemplary Contributions to Education
K-12 to undergrad, Stevens–Truss helps all students
Erica Ollmann Saphire: Bert & Natalie Vallee Award in Biomedical Science
Saphire is on the forefront of antibody therapeutics
Ajit Varki: Herbert Tabor Research Award
Varki seeks clues in chimps, grandmothers and sialic acid
Dyann Wirth: Alice and C.C. Wang Award in Molecular Parasitology
Wirth focuses on parasitology and policy
Enjoy reading ASBMB Today?
Become a member to receive the print edition monthly and the digital edition weekly.
Learn more
Get the latest from ASBMB Today
Enter your email address, and we'll send you a weekly email with recent articles, interviews and more.
Latest in People
People highlights or most popular articles