Award
Belfort strikes the right balance
She has won the 2022 ASBMB Mid-Career Leadership Award
Growing up the daughter of German immigrants in apartheid South Africa, Marlene Belfort cut open her toy dolls to get a better look at what was on the inside. She also saw her mother face the challenges of "putting in a good day's work," as she put it, while supporting a family. These experiences inspired Belfort to aim for success both professionally and in her home life.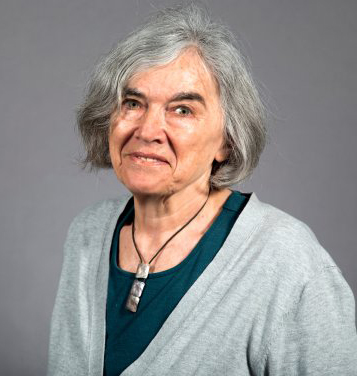 Marlene Belfort
Her early curiosity propelled Belfort to the University of Cape Town, where she pursued an honors course that yielded her bachelor's and master's degrees. Some at UCT dismissed her pursuit of science degrees, as it was a common principle then that "women were for maternity, not for chemistry," as one teaching assistant informed her. Yet her drive to learn and better herself has led her to rewarding experiences — up to and including receiving the 2022 ASBMB Mid-Career Leadership Award.
To expand her professional opportunities beyond Cape Town, Belfort decided to join her longtime boyfriend Georges in California for her doctorate. Confronted with deciding whether to stay at Northwestern University in Chicago, where she did her postdoc, the couple — now parents of three sons — took work at different organizations in the more affordable city of Albany, New York, which seemed to be "a reasonable place to raise kids and get them started" before they moved to the next stop on their journey.
"Then here we are, 43 years later," Belfort said.
"We both needed to work extremely hard to maintain our careers," she said, but they were also rewarded. At the translational interface between chemical engineering and biology, the Belforts have supported each other in grants, manuscripts and advising students.
"When my children were little, I kept thinking I was messing up all the time," Belfort said, but she now believes, "having a scientific career made me a better mom, and having kids to balance out my life made me a better scientist."
Now a distinguished professor and director of the Life Sciences Research Program at the State University of New York at Albany, Belfort said she enjoys taking care of people and organizations. She steadfastly has promoted the careers of women and underrepresented people in science and is thrilled to receive an award she describes as "particularly meaningful."
"If I can help people strike that right balance and integrate meaningful lives with their scientific careers, that's something that gives me great joy."
Excising the facts about introns and inteins
Marlene Belfort said she has had a rewarding career identifying and characterizing the functional roles of both introns (noncoding intragenic sequences) and inteins (internal protein segments), molecular entities that are analogous in their ability to excise and self-splice from nucleic acids and proteins, respectively.
In her lab, Belfort studies the properties, structure, function and regulation of these entities as they relate to the behavior and evolution of organisms that contain them. With her husband, Georges Belfort, she has demonstrated applications of both entities related to biotechnology and disease, including the highly cited exploration of intein fusion for simplified protein purification methods.
Enjoy reading ASBMB Today?
Become a member to receive the print edition monthly and the digital edition weekly.
Learn more
Get the latest from ASBMB Today
Enter your email address, and we'll send you a weekly email with recent articles, interviews and more.
Latest in People
People highlights or most popular articles