Award
Farese and Walther find depth in a droplet
They have won the 2022 ASBMB–Merck Award
"Tobi was a very rare type of person. … When you do a sabbatical many people in the lab ignore you, but Tobi ... without hesitation, said, 'I'll help you. Let's go.'"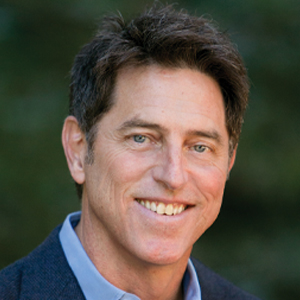 Robert Farese Jr.
In this way, Tobias Walther's simple question ("What are you working on?") to Robert Farese Jr. started a long-term collaboration that has become the forefront research group in a new field of biology: how and why our cells make little droplets, called lipid droplets, and why that matters.
In the early 1990s, Farese had been studying enzymes that make oils. In his science, as in his photography, Farese looks deeply at everyday things others pass over. Lipid droplets had been observed under microscopes since the 1800s, but Farese said, "When I went to the textbooks and tried to learn about them as organelles, I couldn't find anything."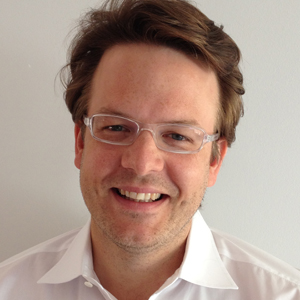 Tobias Walther
Farese and Walther converged from complementary paths: one a U.S. lipid biologist with an M.D., the other a German chemist and biochemist who was a postdoc at the time. Additionally pooling structural biology, biophysics, proteomics, enzymology and physiology, over time they created excellent science.
"We stand on the shoulders of some amazing scientists," Walther said, "but they didn't have the tools that we have."
For what they've done with these tools, Walther and Farese, now running a joint lab at Harvard University and both associate members of the Broad Institute, have won the 2022 American Society for Biochemistry and Molecular Biology's ASBMB–Merck Award.
Droplets by nature are isolated, but good science isn't. For Walther, "It's about the work and not (the two of us) … many people in our lab have contributed." Farese attributes asking good questions to their "constant creative dialogue … ping ponging" ideas for experiments. Both buck egomania in science, appreciating a congratulatory note from mentors over a press release.
Feedback on the science itself, says Walther, is what shows "we're on the right track." That track increasingly has shown that there's depth in a droplet, and there's yet more to be found.
Two make one
Two enzymes inside us, DGAT1 and DGAT2, like Tobias Walther and Robert Farese Jr., converge with their distinct pathways to work on a common process: encasing energy-rich molecules safely in lipid droplets. (And one of them is shaped like a butterfly.) Lipids left alone to accumulate can be toxic, so it's safer to bundle them together.
Inside lipid droplets are fats, or triacylglycerides: esters of fatty acids and glycerol. Their presence makes cells an emulsion, Farese explains, and while we know in terms of physics how emulsions form, in biochemistry, questions arise about "how nature evolved proteins and lipids to govern that process in a regulated way."
Knowing how fats are metabolized has consequences: mutated versions of DGAT1 cause congenital diarrhea syndrome, and physicians may soon block DGAT2 to treat nonalcoholic fatty liver disease; the latter is in clinical trials. Overactive versions of DGAT enzymes will have plants and microbes producing oils for food or fuel for us.
And regarding obesity and conditions where people are underweight, Walther wants people to know, "We're making a lot of progress, and there's a lot of hope."
Enjoy reading ASBMB Today?
Become a member to receive the print edition monthly and the digital edition weekly.
Learn more
Get the latest from ASBMB Today
Enter your email address, and we'll send you a weekly email with recent articles, interviews and more.
Latest in People
People highlights or most popular articles