Award
Taylor's career began as a med school detour
She has won the 2022 Herbert Tabor Research Award
Susan Taylor's career spans over 50 years of groundbreaking research, accolades and accomplishments. But she never intended to follow this path.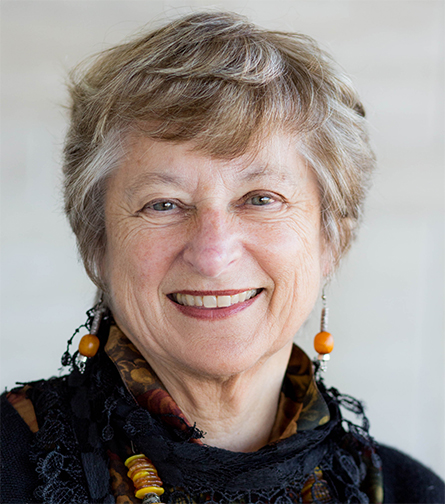 Susan Taylor
As a freshman at the University of Wisconsin, Taylor dreamed of becoming a physician. Charles Sorum, her chemistry professor, solidified her foundation in the field. "He was a big influence in my life and inspired me to major in chemistry, despite it being an unconventional choice for a woman in the 1960s," Taylor said.
During her senior year, Taylor's fiancé accepted a job at the National Institutes of Health in Maryland. Having missed the Johns Hopkins Medical School deadline, she applied to the Hopkins graduate school, where she completed doctoral research on lipids with Edward Heath and became a biochemist.
"I still had my heart set on medical school," Taylor said. "However, my husband accepted a position in Cambridge, England, so I decided to hold off … for a few more years."
As a postdoc with Brian Hartley at the Laboratory of Molecular Biology, Taylor found her life's calling — protein chemistry and structural biology — and shelved her med school plans for good.
"My two years in Cambridge taught me how to think about science across disciplines and how to approach research problems as an interdisciplinary challenge," she said.
Taylor returned to the U.S. as a postdoctoral fellow at the University of California, San Diego, where she remained and is now a distinguished professor in two departments: chemistry and biochemistry and pharmacology.
For her excellence in research and contributions to the scientific community, Taylor will receive the American Society for Biochemistry and Molecular Biology's 2022 Herbert Tabor Research Award.
A passionate advocate for interdisciplinary science, especially for training the next generation of scientists, Taylor is especially conscientious about recruiting and mentoring underrepresented students.
She looks back fondly on her professional journey.
"I have had the good fortune of collaborating with so many creative scientists from various disciplines," she said. "Over the years, we have supported and learned from each other."
Fascination with a signaling molecule
When Susan Taylor was a postdoctoral fellow at the fledgling University of California, San Diego, her advisor, Nathan Kaplan, introduced her to cAMP-dependent protein kinase, or PKA, a signaling molecule that regulates glycogen, lipid metabolism and many other things within cells.
"I became fascinated with this highly allosteric enzyme and decided to characterize it further," Taylor said. She and PKA became lifelong partners.
In her own lab, Taylor led studies that elucidated the structure and function of PKA. Following identification of active site residues in the catalytic and regulatory subunits, she and her collaborators solved the structure of the PKA C-subunit in 1991 - the first protein kinase structure. She subsequently solved structures of higher complexity, culminating in full-length functionally nonredundant holoenzymes.
Unraveling the dynamics and allosteric signaling and demonstrating how these correlate with disease phenotypes has been a continuing theme of the Taylor lab. Most recently, using high-resolution imaging in retina and brain, she has further defined isoform specificity and, in particular, has focused on the previously uncharacterized Cb isoform, which accounts for about 50% of PKA signaling in brain.
Enjoy reading ASBMB Today?
Become a member to receive the print edition monthly and the digital edition weekly.
Learn more
Get the latest from ASBMB Today
Enter your email address, and we'll send you a weekly email with recent articles, interviews and more.
Latest in People
People highlights or most popular articles