Download PDFs of past issues.
2021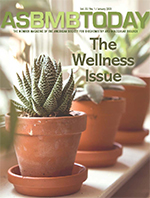 January
In our third annual Wellness Issue, we offer a variety of essays on how people are keeping themselves well in the midst of the COVID-19 pandemic. Their simple strategies include exercise, reading, connecting, celebrating and helping others. Also, a first-person account of taking the at-home SARS-CoV-2 spit tests.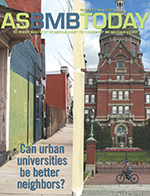 February
To mark Black History Month, we look at how urban universities are working to be better neighbors as part of what's called the anchor movement. A Spelman College professor explains how Black women scientists must navigate a crooked room. And the NIH All of Us program aims to bring greater diversity to genetic data records.
2020
2019