Annual Meeting
Ruppin synthesizes cross-field expertise to study synthetic lethality
He's won the ASBMB's 2023 DeLano Award in Computational Biology
Eytan Ruppin says one of his favorite talks to deliver is not about his research: "The title of my talk is 'How not to build a scientific career,' all the mistakes I made — and I made plenty."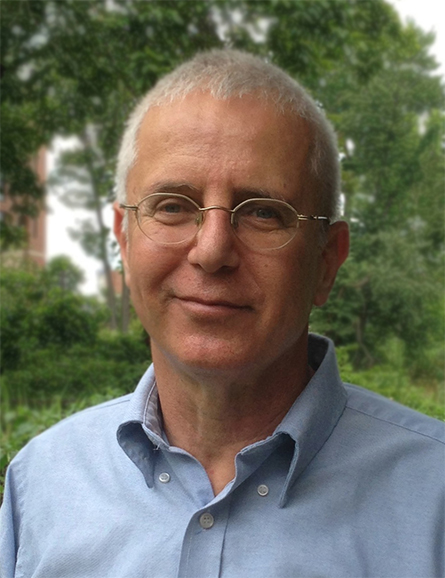 Eytan Ruppin
Ruppin followed an unusual path to cancer functional genomics research. After medical school, he earned a Ph.D. in computer science in parallel to clinical training in psychiatry. For 10 years, he led a computational neuroscience lab. But around 2005, he became convinced that the brain would never be understood in his lifetime, he said ironically, "I went into computational biology and easier problems — like how to solve cancer."
By applying his expertise in predictive modeling to cancer metabolism, Ruppin came across synthetic lethality, a concept that has become important for cancer treatment. His work in this domain has earned him the American Society for Biochemistry and Molecular Biology's 2023 DeLano Award in Computational Biology.
Nowadays, Ruppin's lab uses insights into interactions between drug targets and cancer genomic events to try to predict how individual cancer patients will respond to specific treatments. Clinical trials using transcriptomic data from each patient's tumor to make a personalized treatment plan are under development at the National Cancer Institute, run by a company Ruppin founded but has since divested from. Meanwhile the lab continues to work at fine-tuning its predictions.
Recently, researchers in the lab have explored using single-cell transcriptomics to improve predictions about treatment efficacy. But to speed up progress, Ruppin said, the field needs many more public cancer transcriptomes. Projects like The Cancer Genome Atlas, he said, are "a drop in the sea," and the field has far to go to improve data availability.
Moving slowly from triumph to treatment
Synthetic lethality is a pairwise relationship between two genes; when either of the two loses function, the cell can survive, but when both are lost together, the combined effect kills the cell. Cancer inactivates many genes, especially tumor suppressors, so targeting their synthetic lethal partners can selectively kill tumor cells and spare normal ones. Ruppin's lab seeks data-driven ways to identify and harness synthetically lethal gene pairs.
In 2011, studying a rare cancer driven by a tumor suppressor mutation, Ruppin's and collaborator Eyal Gottlieb's teams found that inhibiting a synthetic lethal partner of a major tumor suppressor in kidney cancer, an intervention that is normally harmless, killed the cells. They could survive the loss of either function alone, but not both.
"It was a kind of triumph for genome-scale metabolic modeling," Ruppin said.
Moving to data-driven efforts, Ruppin's lab now looks for interactions across the whole genome of many cancers. With the increase in scale comes a loss in detail; the lab has little insight, Ruppin said, into the mechanisms by which synthetic lethal pairs interacts. Still, with experimental collaborators, they have identified potential treatments for uveal melanoma and pancreatic cancer that are now in clinical trials.
"This is just the beginning of a long journey," Ruppin said.
2023 ASBMB award winners
Gira Bhabha: ASBMB Early-Career Leadership Award
Bhabha found creativity in hard science
Squire J. Booker: ASBMB–Merck Award / Ruth Kirschstein Diversity in Science Award
Booker catalyzes progress in science and outreach
Itay Budin: Walter A. Shaw Young Investigator Award in Lipid Research
Budin dives into the details
Russell DeBose-Boyd: Avanti Award in Lipids
DeBose–Boyd has a recipe for success
Scott Dixon: Earl and Thressa Stadtman Young Scholar Award
Dixon uncovers a new type of cell death
Catherine Drennan: William C. Rose Award
Drennan makes science fun and accessible
Anne Kenworthy: Mildred Cohn Award in Biological Chemistry
Kenworthy links quantity to theory
Keith Matthews: Alice and C.C. Wang Award in Molecular Parasitology
Matthews' career-long search for truth
Kerry-Anne Rye: ASBMB Mid-Career Leadership Award
Rye offers tools for success
Regina Stevens-Truss: ASBMB Award for Exemplary Contributions to Education
K-12 to undergrad, Stevens–Truss helps all students
Erica Ollmann Saphire: Bert & Natalie Vallee Award in Biomedical Science
Saphire is on the forefront of antibody therapeutics
Ajit Varki: Herbert Tabor Research Award
Varki seeks clues in chimps, grandmothers and sialic acid
Dyann Wirth: Alice and C.C. Wang Award in Molecular Parasitology
Wirth focuses on parasitology and policy
Enjoy reading ASBMB Today?
Become a member to receive the print edition monthly and the digital edition weekly.
Learn more
Get the latest from ASBMB Today
Enter your email address, and we'll send you a weekly email with recent articles, interviews and more.
Latest in People
People highlights or most popular articles