Annual Meeting
Wirth focuses on parasitology and policy
She's won the ASBMB's Alice and C.C. Wang Award in Molecular Parasitology
Dyann Wirth remembers exactly when she became interested in parasitology. She was a postdoc studying genetics, attending a departmental retreat where Nobel laureate Konrad Bloch gave a talk about bringing modern science to the study of malaria.
Wirth recalls sitting in the back with the other postdocs and "rolling our eyes" at first, but Bloch captured her attention with "absolutely fascinating biology and an important global health problem," she said. "I made the decision that afternoon to pursue parasitology — and to try to bring molecular biology to parasitology."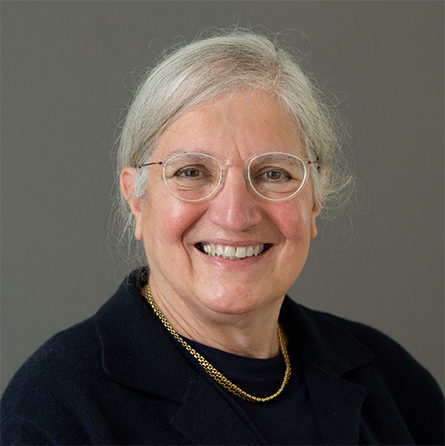 Dyann Wirth
Wirth's contributions to that field are being recognized with the 2023 Alice and C.C. Wang Award in Molecular Parasitology from the American Society for Biochemistry and Molecular Biology.
From early in her career, Wirth has been involved with the World Health Organization and other nongovernmental organizations. "I feel, and have felt all along, that it's important that science be part of the equation in making decisions about these diseases," she said.
Decades ago, she helped to launch the World Bank-supported Special Programme for Research and Training in Tropical Diseases, which provides scientific training to researchers from countries where malaria is endemic and then helps them to develop research centers at home. Daouda Ndiaye, who trained in Wirth's lab in 2003 through that fellowship, now heads the department of parasitology and mycology at Cheikh Anta Diop University in Senegal.
"Professor Wirth wants her team to be the best … in terms of expertise and also impacting the community," Ndiaye said. He found her mentorship, and her focus on excellence, singular. "She keeps pushing you, in a very sensitive way, very pragmatic way, very diplomatic way, very supportive way — and on a daily basis."
Ndiaye's and Wirth's labs continue to collaborate on projects including drug-resistance surveillance, which can inform health policy decisions in real time; they also monitor parasite genomes at several sentinel sites. They meet weekly to discuss the research and are connected by a robust exchange program.
Meanwhile, Wirth's policy work continues; she now chairs the WHO's Malaria Policy Advisory Group, which last year recommended approval for a new malaria vaccine — advice the WHO followed.
"That role is really one of bringing my knowledge of science into the policy arena," she said.
A moving, changing target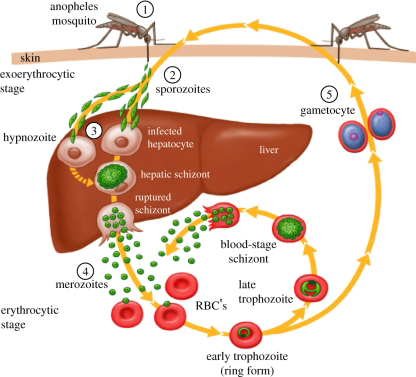 Of the four parasite species that can cause malaria, Dyann Wirth focuses on Plasmodium falciparum, the most deadly, using a combination of genetics and drug-development approaches to tackle infection. Her lab has worked over the years to understand the P. falciparum genome, its variability and its vulnerabilities.
Their genetic research probes how parasite populations are changing, paying particular attention to genetic variants that confer drug resistance. They have applied selective pressure with drugs to study how the genome changes as resistance arises. This has led the lab to explore combination therapies and potential new drug targets that may be less vulnerable to resistance.
Wirth is interested in the many environments the parasite traverses: In mosquitoes, it inhabits the gut and salivary gland, and in humans, the liver and red blood cells. The biology of these environments is diverse, and the parasite's gene expression changes to adapt to each tissue, with different implications for treating disease. Drugs that can kill the parasite at the blood stage are good for treating acute infections, but killing the parasite in the liver is a more effective prevention strategy.
2023 ASBMB award winners
Gira Bhabha: ASBMB Early-Career Leadership Award
Bhabha found creativity in hard science
Squire J. Booker: ASBMB–Merck Award / Ruth Kirschstein Diversity in Science Award
Booker catalyzes progress in science and outreach
Itay Budin: Walter A. Shaw Young Investigator Award in Lipid Research
Budin dives into the details
Russell DeBose-Boyd: Avanti Award in Lipids
DeBose–Boyd has a recipe for success
Scott Dixon: Earl and Thressa Stadtman Young Scholar Award
Dixon uncovers a new type of cell death
Catherine Drennan: William C. Rose Award
Drennan makes science fun and accessible
Anne Kenworthy: Mildred Cohn Award in Biological Chemistry
Kenworthy links quantity to theory
Keith Matthews: Alice and C.C. Wang Award in Molecular Parasitology
Matthews' career-long search for truth
Eytan Ruppin: DeLano Award for Computational Biosciences
Ruppin synthesizes cross-field expertise to study synthetic lethality
Kerry-Anne Rye: ASBMB Mid-Career Leadership Award
Rye offers tools for success
Regina Stevens-Truss: ASBMB Award for Exemplary Contributions to Education
K-12 to undergrad, Stevens–Truss helps all students
Erica Ollmann Saphire: Bert & Natalie Vallee Award in Biomedical Science
Saphire is on the forefront of antibody therapeutics
Ajit Varki: Herbert Tabor Research Award
Varki seeks clues in chimps, grandmothers and sialic acid
Enjoy reading ASBMB Today?
Become a member to receive the print edition monthly and the digital edition weekly.
Learn more
Get the latest from ASBMB Today
Enter your email address, and we'll send you a weekly email with recent articles, interviews and more.
Latest in People
People highlights or most popular articles