Award
Dozens of ways of using CRISPR
The mechanistic understanding of bacterial immune systems recognized by this year's Nobel Prize in Chemistry has engendered an explosion of creative uses for the technology. There are far too many to cover them all, but here are snapshots of interesting papers.
Some approaches are clearly translational, while others solve problems in basic research. Either way, the first thing any CRISPR scientist will tell you about their field is that basic research can have applications no one would have predicted.
These approaches are not all ready for clinical or industrial use, and some may never go that far. Researchers are still learning how to prevent unintended side effects of CRISPR editing.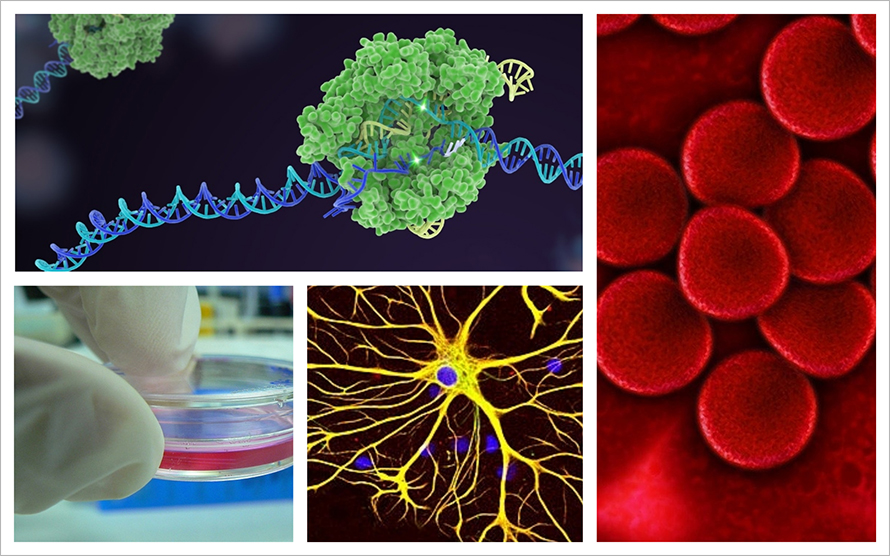 (clockwise from top): Innovative Genomics Institute; GerryShaw/Wikimedia; Umberto Salvagnin/Wikimedia; Geralt/Pixabay
Basic biology in cultured cells
Some of the cleverest CRISPR applications start out as publications answering a design question: "Would this work?" Researchers have adapted the basic template of an RNA-guided protein effector in myriad ways. RNA-directed targeting has been used …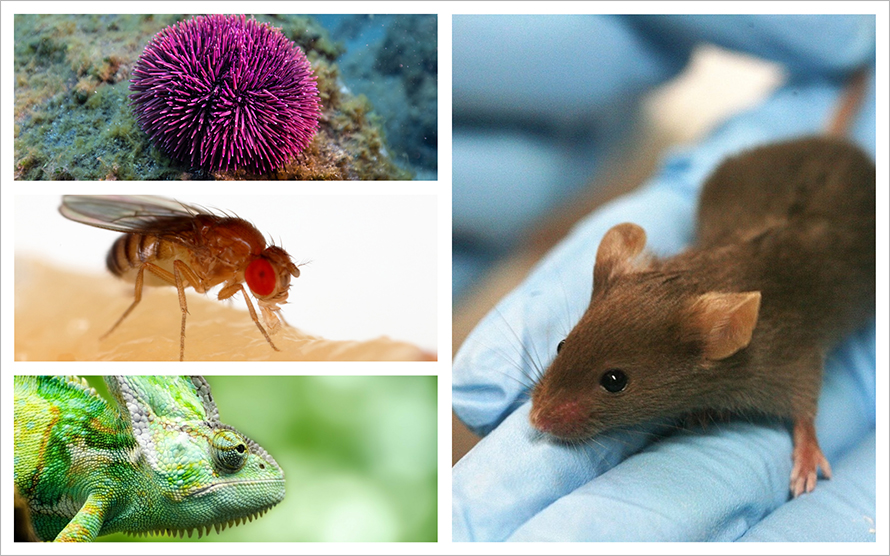 (clockwise from top) Diego Delso/Wikimedia; Rama/Wikimedia; Sanjay Acharya/Wikimedia; PublicDomain Pictures/pixabay.
In model organisms in the lab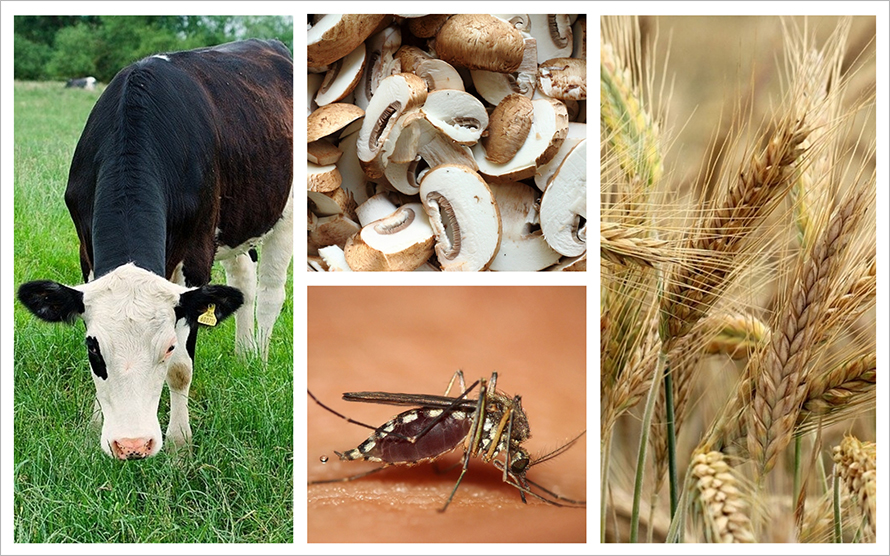 (clockwise from left): Nottmpictures/pixabay; K Wol/pixabay; Alicja/pixabay; ngari.norway/Wikimedia.
In agriculture and environmental management
To power gene drives that can propagate a new allele through populations more rapidly than it usually would be transmitted through general reproduction — for example, to render malaria-carrying mosquitoes inhospitable to the malaria parasite.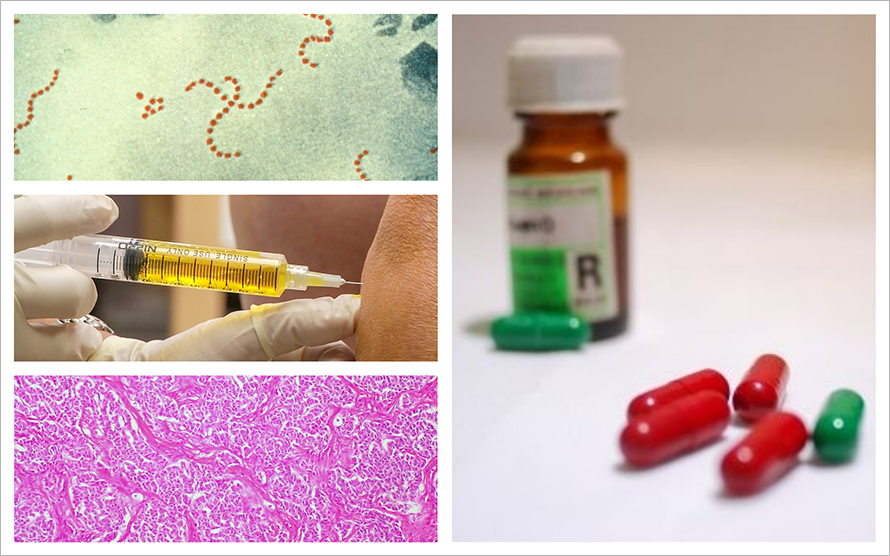 Centers for Disease Control and Prevention; Needpix; Ed Uthman/flickr; Alice Pien/Wikimedia.
In clinical settings
To produce diagnostics that detect genes from SARS-COV-2, the virus that causes COVID-19, or other pathogens.
To excise latent HIV from cellular reservoirs using CRISPR/Cas9 targeting the long tandem repeats in the HIV genome.
To generate new skin cells for transplant onto patients with a blistering skin disease.
To expand the pool of potential donors to HIV-positive patients by editing CCR5, the viral receptor, in an otherwise matched donor prior to transplant.
To screen for regulators within cells that might govern the toxicity of antibody/drug conjugates used to deliver targeted chemotherapy — and could help predict which patients will benefit and which will experience more harmful side effects.
As a target in bacteria with CRISPR systems, for new antibiotics that work by sensitizing certain strains to phages: for example, targeting only antimicrobial-resistant or virulence gene-carrying bacteria.
To screen for new activators or inhibitors of G-protein–coupled receptors, including — by coexpressing a variety of G proteins and GPCRs — ligands that are selective for only certain receptor/signal protein pairs.
To alter methylation patterns in cultured neurons derived from induced pluripotent stem cells, restoring expression of the gene FMR1 that is associated with fragile X syndrome.
To deliver gene therapy for sickle cell anemia and the related disease beta-thalassemia, genetic disorders that affect the hemoglobin protein; patients received a bone marrow transplant with CRISPR/Cas9-edited bone marrow cells modified to upregulate the expression of fetal hemoglobin.
Did we miss an application of CRISPR technology that's important to you? Let us know by emailing asbmbtoday@asbmb.org, and we'll consider adding it to the list.
Enjoy reading ASBMB Today?
Become a member to receive the print edition monthly and the digital edition weekly.
Learn more
Get the latest from ASBMB Today
Enter your email address, and we'll send you a weekly email with recent articles, interviews and more.
Latest in Science
Science highlights or most popular articles