Member News
2020 voter guide
Learn about the positions and candidates running for the ASBMB Council, Nominating Committee and Publications Committee
It's time to cast your ballot in the American Society for Biochemistry and Molecular Biology's elections. Below, we've published the candidates' statements of interest, and you can see more about them and vote here.
Candidates for the ASBMB Council
The ASBMB Council serves as an advisory board to the president and the executive director for setting priorities and strategic directions, overseeing resource allocations, and ensuring that all activities align with the mission of the society. Councilors are elected for three-year terms and can be re-elected or reappointed to serve one additional term.
Each voter is allowed to select two candidates in this race.
CHARLES CRAIK | Professor, University of California San Francisco, Pharmaceutical Chemistry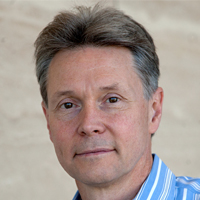 Charles Craik
Statement of interest: The ASBMB has supported me throughout my professional career. Access to major meetings and to more intimate, specialized symposia, introductions to a research community with mutual interests and opportunities to publish and review publications in journals related to my research area are some of the examples. I hope to return the favor by helping both young and more mature members of the association realize what the ASBMB can do for them.
In particular, I have benefited greatly from a productive relationship between discovery research in academia and practical applications in industry to help translate my work from the bench to the patient. The companies I have interacted with range from small start-up biotechnology companies to established pharmaceutical companies. Providing ASBMB leadership with a perspective of how healthy, transparent, productive partnerships can be established with industry is a primary goal of mine during my tenure on the Council of ASBMB.
In addition, having published in ASBMB journals for over three decades, I feel strongly about maintaining the quality and ready access of the journals to the scientific community and will help with the transition to open access.
Read the full candidate profile.
---
SUSANNA FLETCHER GREER | Director, Clinical Cancer Research and Immunology, American Cancer Society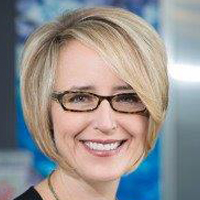 Susanna Fletcher Greer
Statement of interest: Appreciation of, and engagement in, science has never been more important. A common thread through my ASBMB experience has been my gratitude for the ways in which ASBMB elevates science and scientists.
As a junior faculty member, my graduate students, postdocs and I attended our first ASBMB annual meeting to share our science. Because the opportunities for career development for my trainees were outstanding, we came back year after year. That ASBMB invests much in the careers of junior scientists speaks volumes to the mission of ASBMB to serve the needs of the scientific community.
My own interest in the broad dissemination of science afforded me the opportunity to join, and later chair, the ASBMB Science Outreach and Communication Committee. I am proud of our efforts, including the "Art of Science Communication" course this committee developed and teaches. I am prouder still of the ways in which ASBMB highlights science advocacy, communication, education and outreach as core professional skills for ASBMB members.
Putting resources in these spaces — in training, in advocacy, in outreach — challenges a scientist's need for "proof." It's hard to know if our efforts matter, as their value is only potentially "proven" by their absence, in the void left behind. As individuals, investing in in the elevation of science is akin to throwing a pebble over a cliff. We may never see where our pebble lands, the impact it makes. But, as a group, if enough of us toss our pebbles together, we can see their impact grow.
The ASBMB Council helps ASBMB leadership and members decide where best to throw our pebbles, where our combined efforts will afford the greatest influence. I would be honored to join and serve.
Read the full candidate profile.
---
BLAKE HILL | Professor, Medical College of Wisconsin, Biochemistry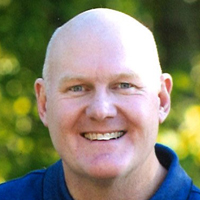 Blake Hill
Statement of interest: The ASBMB is going through a critical financial transition as our journals move to gold open access, which will change the society's revenue model. I am running for ASBMB Council to work with members to ensure that career resources and advocacy for all of us will not be sacrificed. The ASBMB is only as strong as its members — and communication between members, committees, journal staff, and leadership will be key to a successful transition. We need strong scientific societies now more than ever, as witnessed by the recent leadership role played by ASBMB in calling for depoliticization of science funding. We also need to advocate for at-risk scientists who may be disproportionately affected during the COVID-19 crisis. My committee experiences at ASBMB — working on Publications, Finance, Membership, and Council — provide a unique perspective that will inform my decision-making.
Read the full candidate profile.
---
TAKITA SUMTER | Dean/Professor of Biochemistry, Winthrop University, College of Arts & Sciences
Takita Sumter
Statement of interest: I've been engaged with the work of the ASBMB since the beginning of my career in academics and am passionate about inspiring burgeoning scientists. This is critically important in an age when the health and safety of our citizens depends on high-risk, data-driven research that can be quickly and accurately verified. The ASBMB's publications and its annual meeting will be more important than ever over the next few years, given the national state of affairs. To that end, I am excited about continuing to provide input on the society's work on these issues. In addition, there are a number of outstanding initiatives sponsored by the ASBMB that speak to my own values as a scientist. These include the IMAGE program, the Marion B. Sewer Distinguished Scholarship for Undergraduates, the undergraduate poster competition, and Student Chapters.
Candidates for the Nominating Committee
The ASBMB Nominating Committee nominates regular members of the society to stand for election for President, Council, Publications Committee and the Nominating Committee. Committee members are elected for three-year terms and can be re-elected or reappointed to serve one additional term.
Each voter is allowed to select one candidate in this race.
SQUIRE BOOKER | Evan Pugh Professor and Eberly Distinguished Chair in Science, The Pennsylvania State University, Department of Chemistry, Department of Biochemistry and Molecular Biology and The Howard Hughes Medical Institute.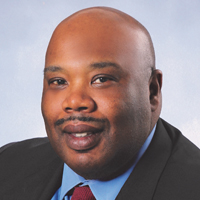 Squire Booker
Statement of interest: I have been a proud member of the ASBMB for almost 20 years and have had opportunities to participate in the society at some of the highest and influential levels, beginning as chair of its Minority Affairs Committee (MAC) in 2011 and now as a member of the Finance Committee. As a member of the MAC, and then as chair, I helped to inaugurate the Ruth Kirschstein Diversity in Science Award and also established and organized the very first ASBMB grant-writing workshop, which has since blossomed into a highly successful and visible program called IMAGE.
Through these and many other efforts in the society, as well as through efforts as a member of the steering committee of the American Biomedical Research Conference for Minority Students (ABRCMS), I have developed a vast network of highly talented individuals across the entire academic spectrum who have a keen interest in moving the ASBMB forward.
Currently, like many other scientific societies, we face challenges associated with augmenting our membership base and attendance at our annual meeting. This picture must change for ASBMB to remain healthy and influential. In the past, the leadership and decision makers in the society have come almost exclusively from elite universities and medical schools. My goal will be to tap people from outside of these elite institutions (e.g. minority serving institutions and primary undergraduate institutions) to also participate in the governance of the aociety in order for us to have a more holistic vision as we formulate strategies to move forward.
Read the full candidate profile.
---
SUSAN BUCHANAN | Deputy Scientific Director and Chief, Laboratory of Molecular Biology
National Institute of Diabetes & Digestive & Kidney Diseases, National Institutes of Health
Susan Buchanan
Statement of interest: In addition to training students and postdocs on the structural biology of membrane proteins using X-ray crystallography and cryo-electron microscopy, I advocate strongly for a diverse scientific workforce that accurately reflects our population. We need more women and minorities to choose science careers and train as future leaders. Toward these goals, I have worked for many years to create mentorship programs for tenure-track investigators, to mentor several individuals, and to chair the NIDDK Tenure and Promotions Committee, to give every young investigator the best chance of tenure. Similarly, I have worked with the NIH Women Scientists Advisors to ensure salary equity, promotions and leadership opportunities for our senior women. This group also looks closely at our postdoctoral trainees to better understand why so many young women train as postdocs but choose not to continue in scientific leadership roles. A better understanding of their current experiences, opportunities, and roadblocks will help us to create a more supportive working environment for all scientists, leading to the diversity that we so clearly need.
Candidates for the Publications Committee
The ASBMB Publications Committee oversees the society's scholarly publishing activities and advises the Council on policy and ethical issues that may arise and advises journal editors about editorial matters, including the approval of associate editor appointments. Committee members are elected for five-year terms and can be re-elected or reappointed to serve one additional term.
Each voter is allowed to select one candidate in this race.
CHRISTINE M. DUNHAM | Associate Professor, Emory University, Department of Biochemistry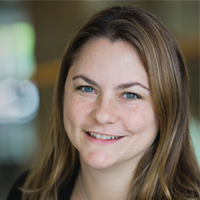 Christine M. Dunham
Statement of interest: It would be a great honor to serve on the ASBMB's Publications Committee and contribute to our society's pioneering approaches to transparency and rigor in the publication of great science.
By way of a brief introduction, I am a faculty member in the Department of Biochemistry at Emory University School of Medicine. The research in my lab focuses on the molecular mechanisms that govern the regulation of protein synthesis, and we use biochemical and structural biology approaches, and, sometimes accidentally, wander into microbiology.
As we all recognize, there are many venues for investigators to publish their work, but we must continue to emphasize why ASBMB's journals should be a first choice, especially for junior scientists. I speak from my own experience as a junior faculty member. JBC was an important journal for me when starting my own lab and publishing for the first time; receiving timely, fair and constructive reviews from expert scientists in my field was important in the scientific process. Now as an associate professor, I recognize and appreciate how important these early papers my lab published in JBC were to my career. I hope to help with this endeavor as a new member of the Publications Committee.
Read the full candidate profile.
---
JENNIFER GERTON | Investigator, Stowers Institute for Medical Research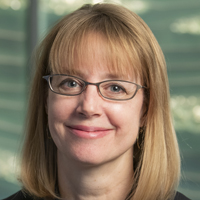 Jennifer Gerton
Statement of interest: I published my first manuscripts as a graduate student in the Journal of Biological Chemistry, and I understand the important role of society journals in the scientific community. I would like to help chart the future of scientific publishing by serving on the ASBMB Publications Committee.
Join the ASBMB Today mailing list
Sign up to get updates on articles, interviews and events.
Latest in People
People highlights or most popular articles