The Art of Science Communication
The Art of Science Communication is an online course that provides fundamental training in science communication, focusing on how to present science to a nonexpert audience in a formal setting, such as a public lecture.
Using video lectures, background material, virtual mentoring and discussions, the course covers the important components of what makes for a successful presentation, including messaging, generating interest and engaging with the audience.
The course is open to all scientists and STEM professionals.
Course dates
The course runs three times a year:
Winter session: February–March
Summer session: June–July
Fall session: October–November
Cost
Schedule
The course is eight weeks long — six weeks of learning and two weeks for preparation and delivery of final presentations.
For more information, download the course syllabus or read our paper in the Science Communication issue of the Journal of Microbiology & Biology Education.
Format
Before the course begins, each participant records a short (five-minute) presentation on a scientific topic (preferably the participant's research topic). The presentation should be appropriate for members of the lay public (not a scientific/expert audience). This "before" video is used as a reference point for the weekly discussions and homework assignments and helps measure participant progress.
Each week, participants watch video lectures, read background materials and review other resources. Weekly homework assignments help participants master the material. There are mandatory weekly discussions (one-hour video chat sessions via platforms such as Skype or Google Hangouts) during which participants discuss that week's content and assignments. Discussions are led by members of the ASBMB Science Outreach and Communication Committee and course graduates.
The final course project is another recorded presentation.
Participants should plan to dedicate three to four hours to the course per week. Those who finish all the course requirements receive a certificate of completion.
Questions? Contact us at outreach@asbmb.org.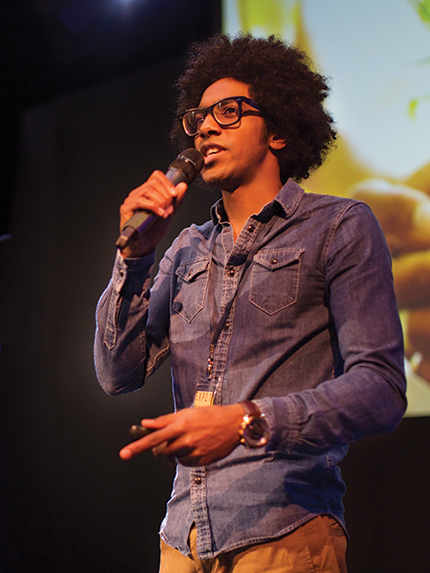 Participants will be able to use the skills learned during the course in their professional lives.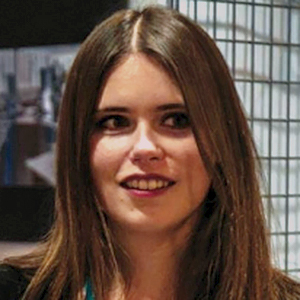 Katharina Hennig
Postdoctoral Candidate
Laboratoire Interdisciplinaire de Physique
"The ASBMB training gave me strength and confidence (as well as a certificate) to apply for jobs outside of my academic comfort zone, which ultimately brought me one step closer to my dream: making a living out of my passion for communicating science to the world."
More training opportunities