Science outreach and communication
The ASBMB organizes science communication and outreach activities and develops tools, resources and opportunities for members to improve their science communication and public engagement skills. These efforts are spearheaded by the Science Outreach and Communication Committee.
Outreach spotlight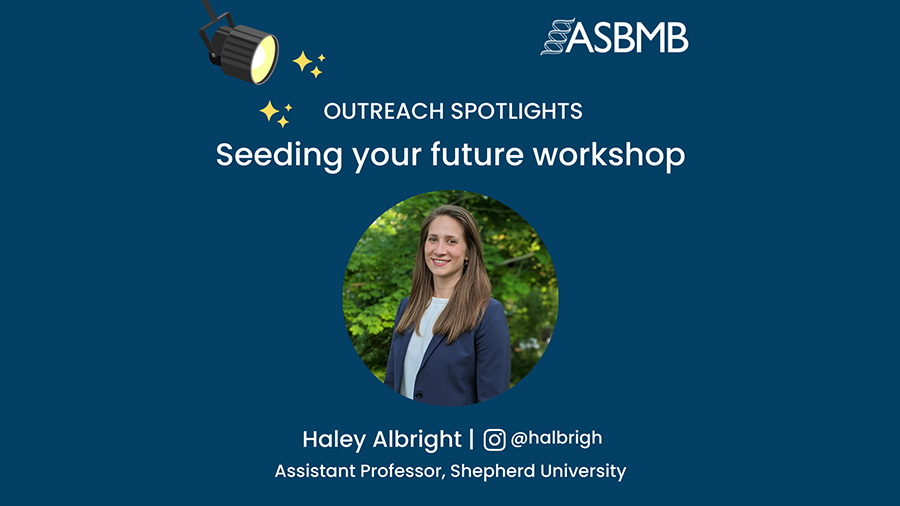 Seeding your future workshop
Shepherd University's Haley Albright, sat down for an interview with Adriana Norris of the ASBMB SOCC to discuss her experience with implementing a successful outreach project for grade-school students in a lab setting. Albright talks about sparking an interest with her audience by tying in real-world science to her lessons, and her passion in keeping young students engaged in STEM.
Science outreach and communication news
Opportunities from the ASBMB
Virtual events and workshops
Get involved in science outreach
How-to guides for effective science communication
Webinar
If you had just one figure, three minutes and a microphone to describe your research — could you do it?
A press release should be clear, concise, engaging and accessible to nonexpert readers.
Science cafes aim to provide members of the public the opportunity to interact with scientists in a casual, nonprofessional setting.