Interview
Volunteers needed to raise the visibility of science
An interview with Dan Barry, director of local and state advocacy for AAAS, about the Local Science Engagement Network — and how you can get involved
You've probably heard the adage "All politics is local." When people say that, they're usually talking about what it takes for politicians to win their primaries. Candidates have to know what's happening in their communities and have to commit to fighting for their constituents' interests if they want to get sent to the statehouse or beyond. It's a matter of trust.
What about science? Should we consider that local lens? Could scientists reignite the public's trust and help solve societal problems in an evidence-based way if they just spent more time out in their communities?
Dan Barry at the American Association for the Advancement of Science seems to think so.
After spending upwards of three decades advocating for sound climate policies, Barry today runs the AAAS Local Science Engagement Network, which cultivates cohorts of scientists to effect positive change in their local communities. He said he thinks scientists, more than ever before, are eager to stand up for and elevate science in their communities.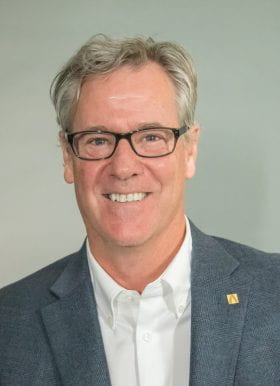 Dan Barry is director of local and state advocacy at the American Association for the Advancement of Science.
"I think culturally — and even generationally — there are many more scientists who are concerned about the state of science, the enterprise of science, and its role in providing insights and information that people can use to for practical purposes," Barry said.
The network began in earnest in 2019 with pilot hubs in Missouri and Colorado. Soon after, Georgia followed. Those pilots yielded encouraging results (more on that later), and Barry is now ready to expand the network nationwide.
He's recruiting two types of participants: liaisons and advocates. Liaisons are responsible for creating strategic partnerships and finding community audiences. Advocates elevate a given particular topic or participate in activities designed by liaisons.
"LSEN liaisons and advocates will be engaging with primary audiences — which might include the local chamber of commerce, the science class in the local high school, Rotary Clubs or any civic community with business, policy or faith audiences — that are open to engagement and expanding the visibility of science," he explained.
Barry talked to ASBMB Today about his ambitions for the network and the important role of volunteers to make those ambitions a reality. The interview has been edited for length, clarity and style.
Are some regions more important to focus on than others?
There's really no place where issues or concerns or problems can't be illuminated and at least part partially solved by using facts and evidence and data to figure it out.
While some regions have lower trust in the use of science, part of our mission is to fight through that bias against science. So, we're not focused on selecting sites that are particularly politically progressive, where science might have a better audience.
Our partner in Missouri, the MOST Policy Initiative, was able to gain an audience and build trust and actually have results, proving that there is a really strong appetite for facts and evidence, even in very conservative state legislatures. So, we're gonna go everywhere we can.
What kind of activities do you envision?
The pilot hubs found that they got great engagement on topics that are of high relevance to their local and state community, and then they planned subsequent activities to gain visibility on evidence-based data around these topics.
An important component of the LSEN will be either creating or curating content to be shared widely with the general public and policymakers to learn about issues. In Colorado and Missouri, we extended that visibility and awareness by pairing content with periodic roundtables where stakeholders and the public could tune into a panel discussion with Q&A.
Eventually, as we build the network, the LSEN liaisons and advocates will help us recruit and prepare a host of people who can be tapped to engage in more one-on-one personal sorts of things. For example, a science leader in a community speaking at a Rotary Club about water quality or another science-related topic of interest to that particular audience.
There's no scarcity of influential and important audiences. So, over time, the content and convening will build a knowledge base and will engineer opportunities for individual scientists to start to build relationships with civic and policy leaders in their own communities.
What do your liaisons need to bring to the table?
We are looking for liaison applicants who are drawn to this kind of work and who recognize that they personally and professionally can have a role in in elevating the visibility of science. Additionally, we're looking for people who have leadership skills or previous experience in communications, policy and other forms of advocacy and civic engagement. We will provide training modules in those three primary categories to bolster their skills as well.
The ideal candidate would also bring their personal experiences, be a thought leader with us as an organization, but also a visible leader in their own state or community to help us bring other scientists into the conversation and the network.
In the application, it will boil down to demonstrating a clear commitment to leadership and good, solid organizing work. They're going to be the fulcrum and the ones who are really going to make this this program successful.
How long do these people need to serve?
LSEN liaisons will be one-year commitments, but we hope that they will stay longer — up to three years, possibly longer. Part of their job will include recruiting the LSEN advocates while also keeping an eye out for natural leaders who they can provide opportunities to develop their skills and leadership for eventual succession.
For advocates, it's hard to say. In our pilot phase, we found that of the roughly 4,000 people who joined LSEN, about 7–10% were quite active. When we provided them with an action opportunity, they took advantage of it, and I suspect they will stay involved on a routine basis. Many more people are going to be more passive. And that's natural and to be expected.
Why do you think this program is needed?
There are a lot of programs that are designed to give scientists opportunities to learn skills. But it's still not enough. And so LSEN, I hope, over time will serve as an opportunity for folks at all points in the academic and career spectrum to gain critical skills and use them to engage the public and elevate the visibility and use of science.
I hope that LSEN for academic scientists becomes ubiquitous enough so that anyone interested in getting this training and guidance will get it. Ideally, any scientist who has developed a passion for civic and public engagement and policy engagement can easily join LSEN, get some training, find their audience, deliver scientific advice, and receive ongoing guidance to deploy these skills in constructive ways.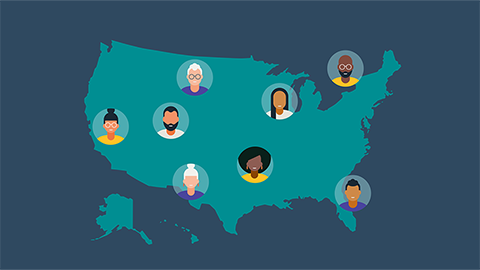 Want to join the AAAS LSEN?
The network is currently accepting applications for two types of participants:
Don't worry if you're not in a LSEN hub location. The LSEN will have activities and learning opportunities for all scientists, since LSEN hubs won't be available in all 50 states overnight.
Volunteers who are interested in helping perform local science advocacy can sign up here.
Enjoy reading ASBMB Today?
Become a member to receive the print edition monthly and the digital edition weekly.
Learn more
Get the latest from ASBMB Today
Enter your email address, and we'll send you a weekly email with recent articles, interviews and more.
Latest in Policy
Policy highlights or most popular articles