Announcement
Meet the 2022 ASBMB Advocacy Training Program delegates
The fourth cohort will learn how to advocate for science policy this summer
The American Society for Biochemistry and Molecular Biology announced today the 10 delegates who will participate in the society's rebooted Advocacy Training Program this summer.
The ATP is a three-month externship (running from May to August) that provides hands-on science policy and advocacy training and experience. The ASBMB public affairs department runs the program.
Rick Page is chair of the ASBMB Public Affairs Advisory Committee and a professor at Miami University.
"We are tremendously excited to get the ATP back up and running. The ATP lets us extend our advocacy efforts beyond the group of scientists that comprise the PAAC — and even more importantly trains the next generation of science advocates. I am excited to see what this cohort will accomplish and proud to be able to work with them to advocate for science," he said.
In 2018 and 2019, the society trained 32 ASBMB members in three cohorts, providing the foundational knowledge, skills and tools they needed to advocate in their local communities and to their legislators. (Learn more about the experiences and achievements of past ATP delegates.) The program was on hiatus in 2020 and 2021.
This summer's program will feature nine sessions across a wide range of science policy topics, including the appropriations process and the role the executive branch plays in shaping science and feature several guest lecturers.
Nick Rhind, a PAAC member and professor at the University of Massachusetts Medical School, said, "I am very excited to see another strong ATP cohort. The ATP embodies many of the core goals of the PAAC — advocacy, outreach and training — and strengthens the PAAC's support of issues important to the ASBMB membership by training the next generation of advocates and amplifying the ASBMB's public voice."
Sarina Neote, the ASBMB's public affairs director, encouraged more scientists to be involved in science policy and advocacy.
"Congressional members and federal agencies need to hear more from scientists on policies that guide and influence scientific research. This cohort of the Advocacy Training Program will learn how to be effective advocates for science and how to engage policymakers in important legislative discussions on how to ensure the American research enterprise continues to thrive.'"
Learn more about the participants below.
Ankita Arora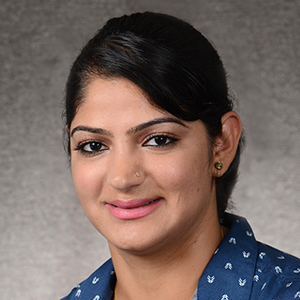 Ankita Arora
Ankita Arora is a postdoctoral research fellow at the University of Colorado Anschutz Medical Campus, where she is working to decipher rules that govern RNA transport in brain cells. She is also a science policy and advocacy enthusiast, an active National Science Policy Network member and an ASBMB Today contributor.
Arora said: "I am passionate about advocating for diversity in science and highlighting difficulties that international scholars face. As a part of ASBMB ATP, I hope to gain insights into how to be a better advocate for my community and their inclusion in STEM."
M. Cortez Bowlin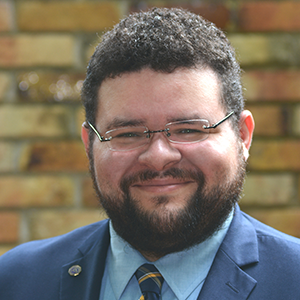 Marvin "Cortez" Bowlin
Marvin "Cortez" Bowlin is a first-generation college graduate and Ph.D. student from Southwest Mississippi. As a graduate student at the University of Alabama at Birmingham, he organized the Birmingham March for Science in 2017, which gave him firsthand experience with both the complexities in working to bridge the gap between stakeholders and policymakers and the distressing lack of involvement in good policy advocacy by individuals uniquely positioned to make meaningful progress.
"Coming from a rural community, I have personal experience in dealing with the distrust and doubt in science that results from poor communication, jargon-rich press releases and culturally tone-deaf statements often associated with 'Big Science,'" Bowlin said. "As a delegate of the ASBMB Advocacy Training Program, I look forward to honing my advocacy skills, developing successful strategies for communicating between policymakers and stakeholders, and improving my portfolio of advocacy materials, training and work."
Roxanne Evande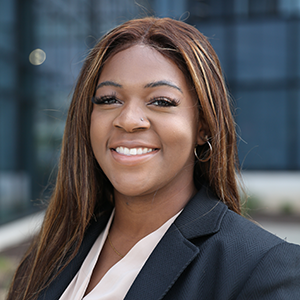 Roxanne Evande
Roxanne Evande is a third-year Ph.D. candidate at the University of Delaware. Her research explores the cellular mechanisms of the human papillomavirus E2 protein. Her policy and advocacy background include currently serving on the Graduate Student Government Executive Board.
Through the ATP, she said, she hopes to improve her legislative and formal writing skills and improve her policy vocabulary.
Ryan Feathers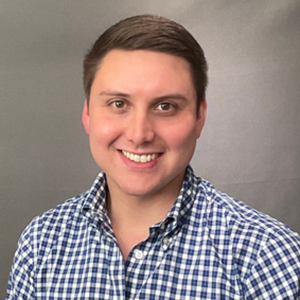 Ryan Feathers
Ryan Feathers is a Ph.D. student at Cornell University, where he studies the biochemical mechanisms that drive cargo transport inside cells. He graduated in 2015 from Oklahoma State University, which is where he discovered a passion for science education and outreach.
Feathers said: "Through the ATP, I hope to learn how I can become a better advocate for scientists from diverse backgrounds and promote increasing accessibility to graduate education."
Cedric Lansangan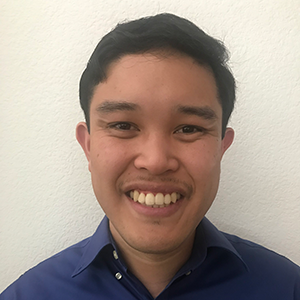 Cedric Lansangan
Cedric Lansangan is a first-year Ph.D. student at Loma Linda University in Southern California. He is an aspiring physician–scientist taking the long way around to earning an M.D.–Ph.D. dual degree. He is also currently generating support and resources for establishing a physician–scientist outreach program — that is, when he isn't bonding with his flock of pet birds or watching everything Marvel and Star Wars.
"As part of the ATP, I aim to learn how to better advocate for increased and enhanced support, outreach and funding for the physician–scientist pathway, one which is known for its leakiness and perceived difficulty," Lansangan said.
Lance Li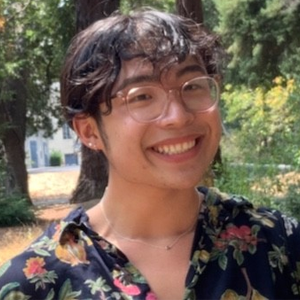 Lance Li
Lance Li is a rising senior and biology major at Georgetown University. Li is particularly interested in legislation proposing to increase funding for scientific research in the U.S. and diseases that have been overlooked due to psychological biases and social stigmatization. He said he hopes to learn more about both matters during his time in the ATP.
"I hope to become a scientist that breaks free from the ivory tower stereotype and one day hold a platform contributing to both biomedical research advancement and scientific policy reform," he said.
Lien Nguyen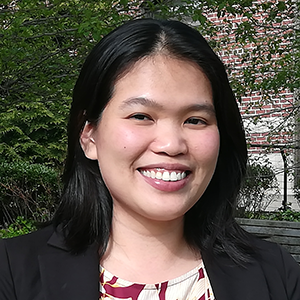 Lien Nguyen
Lien Nguyen earned her Ph.D. in neuroscience from Yale University and is today a postdoc at Brigham and Women's Hospital, where she also serves on the communication and advocacy committees of the postdoctoral leadership council. She said that she hopes to apply the lessons learned from the ATP to advocate for better work environments and career development for fellow postdocs.
Nguyen said: "I am passionate about promoting more equitable healthcare access and improving science education and research in developing countries, including my home country, Vietnam."
Emily Pitsch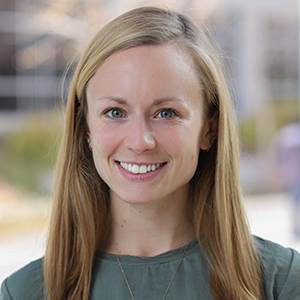 Emily Pitsch
Emily Pitsch is a fourth-year biochemistry Ph.D. student at the University of Utah. She recognized her passion for advocacy work through involvement in a local and state issue concerning invasive development in Utah's mountains.
"I hope to blend my passions for science and political action toward a future career, learn about the science policy process and identify job opportunities through the Advocacy Training Program," Pitsch said.
Chelsea Rand–Fleming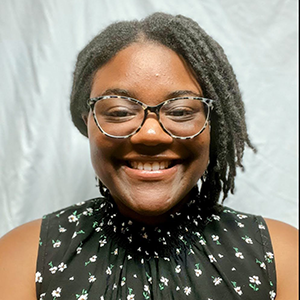 Chelsea Rand–Fleming
Chelsea Rand–Fleming is starting her fourth year as a chemistry and biochemistry Ph.D. student at Auburn University. She has a B.S in chemistry, serves as president of the local Young Chemists Committee chapter and participates in outreach with the National Organization for the Professional Advancement of Black Chemists and Chemical Engineers.
"The ATP program will allow me to further serve as a role model to my daughter by displaying the importance of advocacy, outreach and service," she said. "It's my goal to also demonstrate that we all have the potential to have an impact on the world."
Aishwarya Sriraman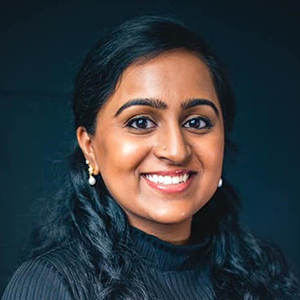 Aishwarya Sriraman
Aishwarya Sriraman earned a master's in biotechnology, with a concentration in biodefense, from Johns Hopkins University in 2019 and since then has been an ORISE research participant at the U.S. Army Medical Research Institute of Chemical Defense, where she is part of a group that utilizes robotics and in vitro laboratory techniques to discover and develop more efficacious treatments for organophosphorus nerve agent intoxication. This experience has helped her gain a unique perspective on large-scale policies that affect the daily functions of a laboratory team that is passionate about addressing and solving meaningful problems.
She said: "Throughout my career, I have gained insight into systemic hurdles in making a career out of basic science research. Through the ATP, I wish to learn how to bring about sustainable change in that system by advocating for more diverse perspectives and increased technical expertise at the policy-making level."
Enjoy reading ASBMB Today?
Become a member to receive the print edition monthly and the digital edition weekly.
Learn more
Get the latest from ASBMB Today
Enter your email address, and we'll send you a weekly email with recent articles, interviews and more.
Latest in Policy
Policy highlights or most popular articles