Professional Development
What we learned in the ATP
Graduates talk about the ASBMB's Advocacy Training Program
A goal of the American Society for Biochemistry and Molecular Biology is to provide our members with opportunities and tools to become lifetime advocates for science. Our Advocacy Training Program, implemented last June, is doing just that. More than 20 ASBMB members have gone through this six-month externship, which provides hands-on training and advocacy experience, becoming community leaders in the process.
We invited participants in the first ATP cohort to share their experience and what they have learned through the program. Read their responses in the paragraphs below.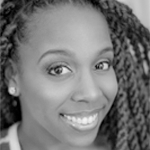 "The greatest lesson I learned from being an ATP delegate was how to refine my advocacy strategy. I started the program well aware of the numerous challenges scientists face, but the ATP gave me an opportunity to critically think about how to realistically address those challenges. I learned that one of the most important aspects of advocacy is perfecting "the ask," a specific policy request made to a legislator regarding a topic. It must be realistic, strategic and ambitious. A good "ask" also requires the advocate to possess a certain level of prudence when considering who they are advocating to. These invaluable lessons have carried over into my personal life, where I have taken initiatives to advocate for graduate students at large and evoke institutional change." — Aria Byrd, graduate student, University of Kentucky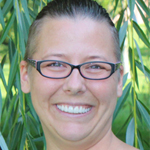 "During the ATP I co-founded the Health Sciences Student Advocacy Association at my university (@oneWSUHS). Our advocacy group focuses on innovating ways to amplify student voices on campus and beyond. STEM culture needs to change, and the fastest way to achieve change is to train scientists to advocate for change from within and teach them how to talk with legislators about change (and funding)." — Shannon Kozlovich, graduate student, Washington State University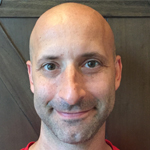 "The ASBMB ATP made me dedicate time to connect with my congressional representatives and work on issues I find important. In the three months since the ATP program ended, I have started multiple policy projects including a pathway analysis of recycling and analyzing the scientific backgrounds of members of Congress." — Sage Arbor, faculty member, Marian University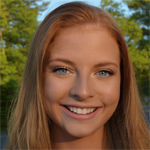 "Participating in the ATP took me to a new level in my involvement in science communication and advocacy. Through listening to speakers such as state representatives and science advocacy experts, engaging in hands-on advocacy, and learning about the fundamentals of policy, I was able to strengthen my skills to become an effective advocate. With the support and knowledge I gained from the ATP, I founded an ASBMB Student Chapter at my institution. Currently, I'm the president of the chapter I started, a member of ASBMB's engagement working group, and vice chair of the ASBMB ATP alumni working group." — Kelly McAleer, undergraduate, College of New Jersey

"Through the ATP, I was able to learn about effective advocacy strategies for all of science. We heard from experienced advocates as well as local representatives, which allowed us to construct effective advocacy messages. We were also able to hear from other scientists and cohort members with similar goals, which gave us fresh ideas and provided a support network for questions. I was able to sit down in offices and talk face-to-face with representatives at the local and federal levels to discuss topics such as STEM education and science funding. The ATP furthered empowered me to explore this passion for science communication and advocacy, and I am so grateful to have had the opportunity." — Bailey Weatherbee, undergraduate student, University of Delaware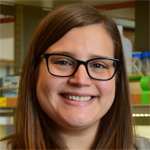 "Being a part of the ATP opened up the world of science policy to me, since I had very limited experience with the field during graduate school. Through working with the ATP, I've had meaningful interactions with elected officials as well as campaigns. I focused my efforts on working with my local congressional representatives to support legislation that combats sexual harassment in academic science — this is something I continue to work on. I also utilized the skills I obtained from the ATP to create a 2018 midterm science policy voter guide for my community, which is something I would have never thought to tackle before." — Christa Trexler, postdoctoral fellow, University of California, San Diego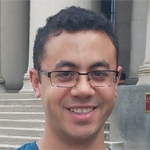 "The ATP has granted me the tools I need to be a science advocate. Before this program, I knew little about how laws that fund scientific research actually work or how my actions could influence them. Now I understand how to set up and have effective meetings with my representatives and organize advocacy events in my own community. In the most recent government shutdown, for example, I was able to guide peers in my department in writing letters to our state representatives to make our voices heard. I would not have had the courage or knowledge to do any of this without the ATP." — Daniel Wilson, graduate student, Carnegie Mellon University
Enjoy reading ASBMB Today?
Become a member to receive the print edition monthly and the digital edition weekly.
Learn more
Get the latest from ASBMB Today
Enter your email address, and we'll send you a weekly email with recent articles, interviews and more.
Latest in Policy
Policy highlights or most popular articles