ASBMB accreditation is a national, independent, outcomes-based evaluation mechanism that recognizes excellence in B.S. or B.A. degree programs in biochemistry and molecular biology and related disciplines. Accreditation assists BMB educators in meeting the growing demand from collegiate accrediting bodies, university administrators and other stakeholders for regular outcomes assessment. Independent evaluation provides an objective tool for pinpointing strengths and weaknesses in their curriculum.

Note: Due to disruptions arising from COVID-19, the minimum requirement for a specific number of laboratory course hours to be met was temporarily suspended in 2020. With a return to normal operations, evidence of at least 400 hours of laboratory instruction should be presented in accreditation application materials. Individual institutions that cannot yet meet this requirement should contact education@asbmb.org for further guidance.
Benefits of ASBMB accreditation
For degree programs
Recognition for upholding the highest standards of quality and innovation in BMB education.
Leverage for acquiring resources from institutions and other funders.
Access to an independently constructed and scored instrument for assessing student achievement and program effectiveness.
Competitive advantage when recruiting talented students and star faculty members.
For students
Curriculum that aligns with the fundamental concepts and critical reasoning skills needed in BMB careers.
Training in communication, teamwork, safety and ethics.
Independent, mentored research or cooperative experiences and internships.
Optional degree certification exam to demonstrate competitiveness against peers from across the nation independent of institutional prestige.
For employers and graduate and professional schools
Confidence in an accredited institution's curriculum, faculty expertise and instrumentation.
Pool of job candidates with 400 or more hours of hands-on laboratory experience.
Job seekers with communication skills and experience working in diverse teams.
High-caliber grads who've completed accredited programs and earned degree certification.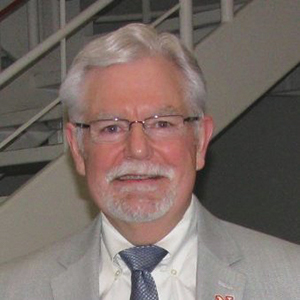 Paul Black
Department Chair
University of Nebraska-Lincoln
"[We applied for ASBMB accreditation] to demonstrate to our peers that we are a highly competent and relevant program... And to our university that we are recognized as a high-caliber, highly successful program."
Learn more about ASBMB accreditation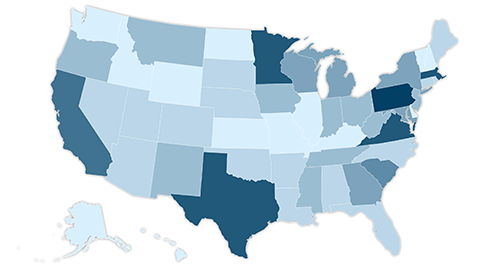 Since 2013, the ASBMB has granted accreditation to 101 programs nationwide.