Director, Clinical Cancer Research and Immunology, American Cancer Society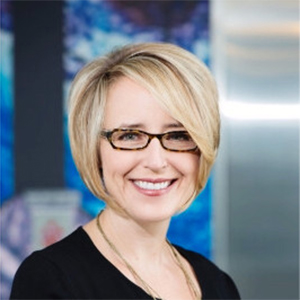 Statement of interest
Appreciation of, and engagement in, science has never been more important. A common thread through my ASBMB experience has been my gratitude for the ways in which ASBMB elevates science and scientists.
As a junior faculty member, my graduate students, postdocs and I attended our first ASBMB annual meeting to share our science. Because the opportunities for career development for my trainees were outstanding, we came back year after year. That ASBMB invests much in the careers of junior scientists speaks volumes to the mission of ASBMB to serve the needs of the scientific community.
My own interest in the broad dissemination of science afforded me the opportunity to join, and later chair, the ASBMB Science Outreach and Communication Committee. I am proud of our efforts, including the "Art of Science Communication" course this committee developed and teaches. I am prouder still of the ways in which ASBMB highlights science advocacy, communication, education and outreach as core professional skills for ASBMB members.
Putting resources in these spaces — in training, in advocacy, in outreach — challenges a scientist's need for "proof." It's hard to know if our efforts matter, as their value is only potentially "proven" by their absence, in the void left behind. As individuals, investing in in the elevation of science is akin to throwing a pebble over a cliff. We may never see where our pebble lands, the impact it makes. But, as a group, if enough of us toss our pebbles together, we can see their impact grow.
The ASBMB Council helps ASBMB leadership and members decide where best to throw our pebbles, where our combined efforts will afford the greatest influence. I would be honored to join and serve.
Education and training
Ph.D., Immunology and Microbiology, University of Alabama at Birmingham, Department of Microbiology and Immunology, Wallace Tumor Institute, 1996–2000
Postdoctoral fellowship, University of North Carolina at Chapel Hill, Department of Microbiology and Immunology, Lineberger Comprehensive Cancer Center, 2000–2004
Awards and honors (selected)
Host, TheoryLab Podcast, cancer.org/researchpodcast, American Cancer Society, 2018–present
Member, ASBMB Finance Committee, 2020–present
Chair, ASBMB Science Outreach and Communication Committee, 2016–2019
Member, Advisory Panel, ASBMB Research Sustainability Summit, 2016
Mentor, Women in Bioscience, Emperor of Science, Decatur City Schools, 2016–present
Member, External Steering Committee for Nutrition and Cancer Prevention, National Cancer Institute, National Institutes of Health, 2015–present
Instructor and Course Developer, "The Art of Science Communication," ASBMB, 2013–2018
Member, University Senate, Georgia State University, 2013–2015
Co-Chair, Peer Review Committee on Leukemia, Immunology, and Blood Cell Development, ACS, 2013–2015
Chair, Committee on Public Affairs, American Association of Immunologists, 2013–2015
Member, ASBMB Science Outreach and Communication Committee, 2013–2020
Member, Science Policy Committee, Federation of American Societies for Experimental Biology, 2012–2015
Member, Advisory Committee, Georgia Cancer Coalition, 2009–2011
Member, Peer Review Committee on Leukemia, Immunology, and Blood Cell Development, ACS, 2010–2014
Member, Committee on Public Affairs, AAI, 2009–2015
Georgia Cancer Coalition Distinguished Cancer Scholar, 2005–2011
Experience
Director, Clinical Cancer Research and Immunology, ACS, 2015–present
Adjunct Professor, GSU, 2015–present
President, Greer Consulting, Science Speak Easy, 2011–2015
Director, Molecular Basis of Disease Program, GSU, 2013–2015
Associate Chair, Department of Biology, GSU, 2012–2014
Associate Professor with Tenure, Department of Biology, GSU, 2010–2015
Associate Director, Molecular Basis of Disease Program, GSU, 2007–2013
Assistant Professor, Department of Biology, GSU, 2004–2010