Investigator, Stowers Institute for Medical Research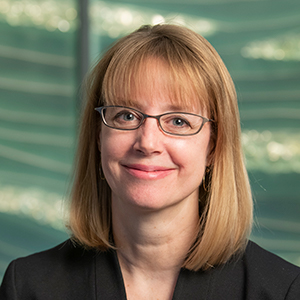 Statement of interest
I published my first manuscripts as a graduate student in the Journal of Biological Chemistry, and I understand the important role of society journals in the scientific community. I would like to help chart the future of scientific publishing by serving on the ASBMB Publications Committee.
Education and training
B.A., Stanford University, 1990
Ph.D., Stanford University, 1997
Postdoctoral training, University of North Carolina at Chapel Hill
Postdoctoral training, University of California, San Francisco
Awards and honors
My research on the cohesin protein complex has been rewarded with a designation as a Center of Excellence from the Cornelia de Lange Syndrome Foundation, where I also serve on the Board of Directors. I was elected to the University of Kansas Cancer Center in 2016.
Experience
I have been a member of the ASBMB since 2005. I have worked with the ASBMB since 2017 as an organizer for a special symposium and as an editorial board member for JBC since 2013. I have leadership experience at my home institution, serving as the Chair of the Faculty Governing Council and on the President's leadership council.