Associate Professor, Emory University, Department of Biochemistry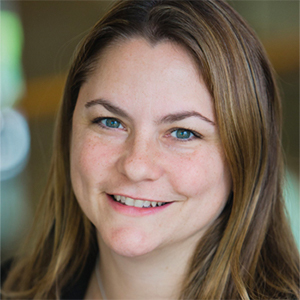 Statement of interest
It would be a great honor to serve on the ASBMB's Publications Committee and contribute to our society's pioneering approaches to transparency and rigor in the publication of great science.
By way of a brief introduction, I am a faculty member in the Department of Biochemistry at Emory University School of Medicine. The research in my lab focuses on the molecular mechanisms that govern the regulation of protein synthesis, and we use biochemical and structural biology approaches, and, sometimes accidentally, wander into microbiology.
As we all recognize, there are many venues for investigators to publish their work, but we must continue to emphasize why ASBMB's journals should be a first choice, especially for junior scientists. I speak from my own experience as a junior faculty member. JBC was an important journal for me when starting my own lab and publishing for the first time; receiving timely, fair and constructive reviews from expert scientists in my field was important in the scientific process. Now as an associate professor, I recognize and appreciate how important these early papers my lab published in JBC were to my career. I hope to help with this endeavor as a new member of the Publications Committee.
Education and training
B.A., Biochemistry, Barnard College, Columbia University, 1997
Ph.D., Structural Biology, University of California, Santa Cruz, 2003
Postdoctoral Fellow, MRC–Laboratory of Molecular Biology, Structural Studies Division, 2004–2008
Assistant Professor of Biochemistry, Emory University, 2008–2017
Associate Professor of Biochemistry, Emory University, 2017–present
Awards and honors
NSF GAANN fellowship, 1999–2003
Medical Research Council Career Development Fellow, 2004
American Cancer Society Postdoctoral Fellow, 2004–2007
NSF Early Career Development Award (CAREER), 2010–2015
Pew Scholar in the Biomedical Sciences, 2011–2016
Burroughs Wellcome Investigator in the Pathogenesis of Infectious Diseases, 2016–2021
American Crystallographic Association Etter Early Career Award, 2017
Cozzarelli Prize for best Biological paper published in PNAS, 2018
ASBMB Young Investigator Award, 2019
Experience
I am a currently an editorial board member for JBC and Molecular Microbiology journal and am a permanent grant study section member of the NIH Molecular Genetics A Study Section (2018–2023).