Member News
Awards for Regev and Gierasch; new job for Brenner
Regev wins Lurie prize
Aviv Regev, the departing chair of the faculty and a core member at the Broad Institute of the Massachusetts Institute for Technology and Harvard University, has won the Foundation for the National Institutes of Health's 2020 Lurie Prize in Biomedical Sciences. Earlier this year, she announced she will be leaving the Broad to become Genentech's research and early development chief in August.
Aviv Regev is leaving the Broad Institute to become Genentech's research and early development chief in August. She also will be a member of the executive committee for Roche, Genentech's parent company.
Read more.
Established in 2013, the Lurie Prize recognizes outstanding achievement by a promising scientist who 52 years old or younger. The prize includes a $100,000 honorarium, made possible by a donation to the FNIH by philanthropist Ann Lurie, president of the Ann and Robert H. Lurie Foundation.
Regev's laboratory at the Broad Institute, MIT and the Howard Hughes Medical Institute studies how complex molecular circuits function in cells and between cells in tissues. The award recognizes her work in laying the groundwork for the field of single-cell genomics, spearheading leading-edge technologies that enable a sharper perspective on human cells and applying them to revolutionize understanding of biology and disease.
"Her innovative work has made a major contribution to scientific understanding, highlighting an astonishing diversity in the activities and types of cells," said Maria C. Freire, president and executive director of the FNIH. "Applying those revolutionary techniques to cataloguing every cell in the body promises to have a vital impact on the future of diagnosis and therapy."
Regev won the American Society for Biochemistry and Molecular Biology's Earl and Thressa Stadtman Young Scholar Award in 2014. Read our profile of her.
Gierasch wins Outstanding Achievement Award for research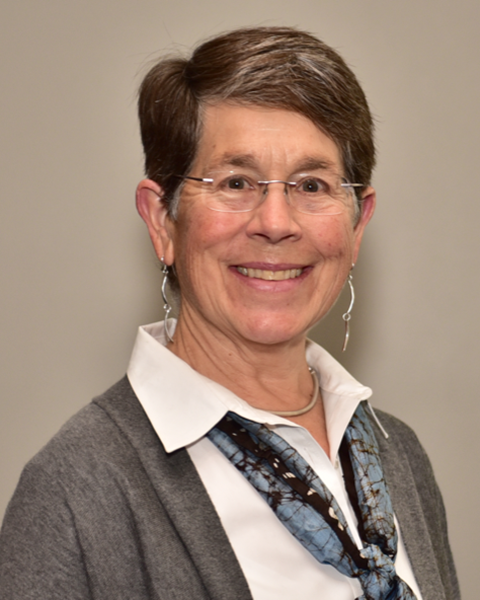 Lila Gierasch, a distinguished professor of biochemistry and molecular biology at the University of Massachusetts Amherst and editor-in-chief of the Journal of Biological Chemistry, was one of two scientists recognized with the UMass College of Natural Science Outstanding Achievement Award in research.
The award recognizes the college's faculty, staff and students who have made important contributions to their disciplines, departments, college and university.
Gierasch, a 1986 Guggenheim fellow and member of the National Academy of Sciences, is known for her work focused on protein folding and chaperone function in vitro and in vivo.

She won the ASBMB's Mildred Cohn Award in Biological Sciences in 2014. Read our profile of her.
Brenner moving to City of Hope
Charles Brenner will be moving to the City of Hope National Medical Center in Southern California to chair its new department of diabetes and cancer metabolism.
Brenner, a former chair of the American Society for Biochemistry and Molecular Bioogy's Publications Committee, former chair of the editorial advisory board of ASBMB Today and the 2016 winner of the ASBMB Award for Exemplary Contributions to Education, currently serves as the Roy J. Carver chair and head of biochemistry at the University of Iowa.
During his 11 years at Iowa, he hired eight faculty members into the department and oversaw the creation of the university's high-throughput screening facility and the trans-collegiate, trans-disciplinary Obesity Research & Education Initiative.
Brenner is among the world's experts in NAD metabolism and developed quantitative targeted NAD metabolomics. He has discovered many conditions in which the NAD system is disturbed at the transcriptional and metabolomic levels by metabolic disturbances.
At City of Hope, he plans to expand his program on genotype-specific approaches to cancer, to dissect the systems biology of NAD (i.e., to determine how particular tissues distribute NAD precursors to other tissues, especially as a function of metabolic disruption). He also aims to utilize what has been learned about the activities of nicotinamide riboside in the context of diabetic and chemotherapeutic neuropathy, fatty liver, postpartum, and viral infection to improve human health.
"The fit between what I do in NAD biology and what City of Hope wants in this unit is outstanding," Brenner said. "In addition, we will do strategic hiring in our new department to make it a home for creative, rigorous metabolism scientists."
ASBMB
Charles Brenner presents "Biochemistry and molecular biology education in a transforming academy and a molecular world" at the 2016 ASBMB annual meeting.
Read our profile of him.
Enjoy reading ASBMB Today?
Become a member to receive the print edition monthly and the digital edition weekly.
Learn more
Get the latest from ASBMB Today
Enter your email address, and we'll send you a weekly email with recent articles, interviews and more.
Latest in People
People highlights or most popular articles