Announcement
Calendar of events, awards and opportunities
New #ASBMB2020 virtual events and Twitter poster sessions; a forum with the director of NIGMS; and a workshop for those of you thinking about academic research careers
Every week, we update this list with new meetings, awards, scholarships and events. If you'd like us to feature something that you're offering to the bioscience community, email us with the subject line "For calendar." ASBMB members' offerings take priority, and we do not promote products/services. Learn how to advertise in ASBMB Today.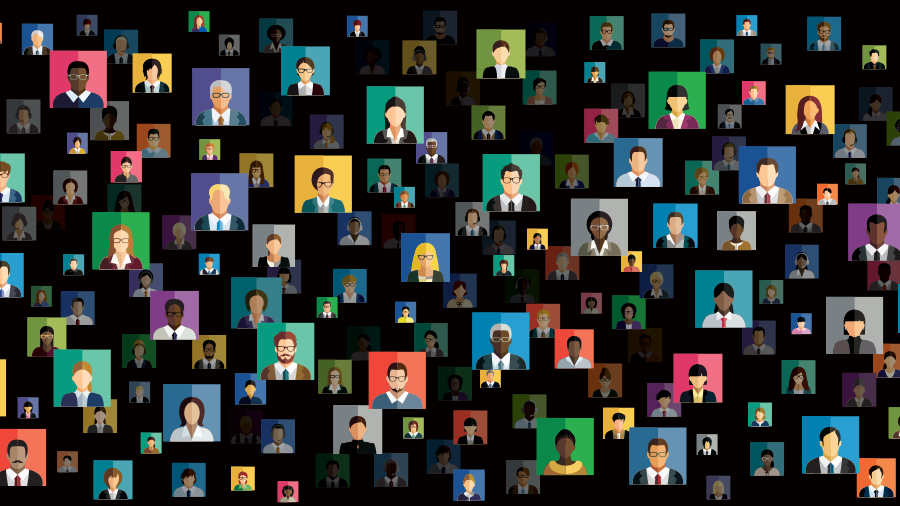 ASBMB 2020 Annual Meeting online
Even though the 2020 ASBMB Annual Meeting was canceled, you can still learn from experts in the field and connect with your colleagues. Here is the free programming we have slated for this week. All times are Eastern.
Virtual Spotlight Sessions
The talks in these virtual events were originally programmed to take place as in-person Spotlight Sessions.
Twitter poster sessions
We've invited those who had planned to present posters at the meeting to join us for themed Twitter chats about their work. Follow @ASBMB on Twitter and use the hashtags below to participate. Can't make it to a chat of interest? You can see all of our poster galleries here.
Virtual seminar series: lipids and lipid signaling
Every Friday at 2 p.m. Eastern
ASBMB Lipid Research Division members John Burke of the University of Victoria and Mike Airola of Stony Brook University have organized a weekly online seminar series to provide "opportunities to graduate students and postdocs who are missing the ability to give talks at conferences" in light of the COVID-19 pandemic. The series is taking place via Zoom. To sign up to attend, add your name and email address to this Google sheet. If you're interested in presenting, please contact Burke.
Below is this week's seminar and links to presenters' publications. To view recordings of past webinars, click here.
June 19 | ER resident proteins, membranes and droplets
Tino Pleiner, Vorhees lab, California Institute of Technology
Sanchari Datta, Henne lab, UT Southwestern Medical Center
On-demand webinar: The new reality in biotech
You can watch this panel discussion about "managing a drug development operation in a radically different world" at your leisure. Presenters include:
​Michael Gilman, chief executive officer of Arrakis Therapeutics
Pushkal Garg, chief medical officer at Alnylam Pharmaceuticals
Lynn Seely, chief executive officer at Myovant Sciences
David Chang, chief executive officer at Allogene Therapeutics
June 15: Community forum with NIGMS Director Jon Lorsch
The Association of American Medical Colleges is hosting a community forum with National Institute of General Medical Sciences Director Jon Lorsch at 1 p.m. Eastern on June 15. Lorsch will discuss NIGMS support for faculty and trainees during the COVID-19 pandemic, R35 reapplications and data on who is being supported, support for regional facilities, lab safety in training environments and the revised NIGMS T32 grants. Free registration is available for the entire GREAT/GRAND Community Forum series as a package. If you register for the series, you will be automatically registered for each forum as it is posted.
June 18: NIGMS workshop for new PIs
The NIGMS is presenting a webinar at 1 p.m. June 18 about starting your first lab. It will cover: the faculty position search, getting your research program up and running, lab management, getting funded and finding mentors. Register here.
June 28: Workshop on planning research programs at PUIs
The Council on Undergraduate Research is hosting a workshop for graduate students and postdocs interesting in teaching at primarily undergraduate institutions. This three-hour workshop starts at 2 p.m. Eastern on June 28. Note that there's a $40 or $45 fee, depending upon your institution. The workshop is part of CUR's Virtual Biennial Conference. Learn more.
June 30: Deadline to nominate for AAAS awards
The American Association for the Advancement of Science is accepting nominations for its 2021 awards. The slate of awards is pretty long. There are ones for mentors, young investigators, advocates, diplomats, authors of great papers and more. See the criteria and nominate.
July 8–9: AMPylationPlus Virtual Meeting
ASBMB–Merck award winner Kim Orth at the University of Texas Southwestern Medical Center at Dallas let us know that she is co-organizing the AMPylationPlus Virtual Meeting in July. This Zoom event is free, but you need to register to get the link. There will be six or seven talks each day, and they'll be brief, so you need to set aside only a couple of hours per day. The Twitter hashtag is #AMPylationPlus. Register here.
July 15: Deadline to apply to be IUBMB Life editor-in-chief
We received an email this week announcing that the journal IUBMB Life is seeking a new editor-in-chief. We recommend that you read the full announcement here. Applications should be submitted to Zengyi Chang by July 15.
July 16–17: Free "train-the-trainers" program
The National Institutes of Health and the Association of American Medical Colleges are presenting their second "Train-the-Trainers" event for advisers, staff members and faculty members who provide guidance to and career-related programming for grad students and postdocs in the life sciences. Advance registration is required, but the program is free. See the agenda.
Aug. 11: Deadline for HHMI program for medically trained scientists
The Howard Hughes Medical Institute will be accepting up to 10 biomedical scientists for its new $120 million research program. According to the announcement we received, the Medically Trained Scientists Program "will offer as many as eight years of support for up to 10 early career scientists who are committed to conducting basic research." See HHMI's site for more details.
Sept. 1: New deadline for PROLAB travel awards
The Promoting Research Opportunities for Latin American Biochemists program allows Latin American graduate students and postdoctoral fellows to spend up to six months in U.S. or Canadian laboratories. Participants get access to technologies and expertise that may not be readily available in their home countries, allowing them to grow their skills and contribute to building capacity in the life sciences at home. Note that the deadline has been extended from this spring to Sept. 1. Learn more.
Join the ASBMB Today mailing list
Sign up to get updates on articles, interviews and events.
Latest in Careers
Careers highlights or most popular articles