Annual Meeting
The specialized metabolism and trafficking of cellular subcompartments
Learn about the Discover BMB 2024 symposium on mitochondria, peroxisomes and chloroplast metabolism
Your first biology course probably defined eukaryotes in part as having a group of specialized organelles. These membrane-bound subcompartments of the eukaryotic cell are unique in many ways, especially their specialized biochemistry and metabolism.
The three sessions we have organized for Discover BMB will cover several topics focused on the novel biology and biochemistry of the mitochondria, peroxisome and chloroplast. These sessions will address current research on specific metabolic pathways, with important new insights into the protein structure and trafficking that support the integrity and function of these organelles.
Submit an abstract
Abstract submission begins Sept. 14. If you submit by Oct. 12, you'll get a decision by Nov. 1. The regular submission deadline is Nov. 30. See the categories.
These multidisciplinary talks will provide information not only on the specific biochemical functions of these organelles, but also on their integrative architecture and physiology. In the three sessions, new information will be integrated into general principles of organelle biogenesis and metabolic function.
Keywords: Mitochondria, chloroplast, peroxisome, metabolism, covalent modifications, organelle biogenesis, protein structure and trafficking.
Who should attend: Anyone interested in metabolism, organellar proteomes and the specialized biology of organelles.
Theme song: "The Cell" by Gojira, because it is such a high-energy song — mitochondria, chloroplasts ...
This session is powered by ATP.
Mitochondria, peroxisomes and chloroplast metabolism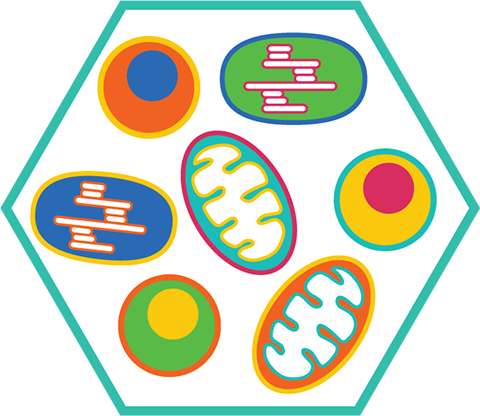 Protein covalent modifications and chloroplast metabolism
Chair: Greg Moorhead
Greg Moorhead, University of Calgary
Glen Uhrig, University of Alberta
R. Paul Jarvis, University of Oxford
Paula Mulo, University of Turku
Peroxisome biogenesis/metabolism
Chair: Tom Rapoport
Francesca Di Cara, Dalhousie University
Brooke Gardner, University of California, Santa Barbara
Tom Rapoport, Harvard Medical School; Howard Hughes Medical Institute
Irfan Lodhi, Washington University in St. Louis
Mitochondria energetics/metabolism
Chair: Erin Goley
Pere Puigserver, Dana–Farber Cancer Institute; Harvard Medical School
Lena Pernas, Max Planck Institute for Biology of Ageing
Alexey Amunts, Stockholm University
Rebecca Voorhees, California Institute of Technology
Enjoy reading ASBMB Today?
Become a member to receive the print edition monthly and the digital edition weekly.
Learn more
Get the latest from ASBMB Today
Enter your email address, and we'll send you a weekly email with recent articles, interviews and more.
Latest in Science
Science highlights or most popular articles