Annual Meeting
Lipids hold it all together
Learn about the Discover BMB 2024 symposium on lipid metabolism
Arguably, life on this planet began in earnest with the appearance of lipid-like molecules that could encapsulate and concentrate the critical biochemical reactions that formed a primordial cell. This property of lipids to self-associate into the membranes that compartmentalize a cell and its organelles is indeed essential, but it's just one aspect of the many and varied roles played by these versatile molecules. In addition to structural roles, lipids are integrated into signaling pathways that control such activities as cell survival, differentiation, motility and immune responses.
Submit an abstract
Abstract submission begins Sept. 14. If you submit by Oct. 12, you'll get a decision by Nov. 1. The regular submission deadline is Nov. 30. See the categories.
The eclectic functions of lipids are due to their structural diversity built into a common framework, resulting in hundreds of distinct species. It is the metabolism of lipids, their biosynthesis and degradation, that ultimately creates this diversity.
Our symposium at Discover BMB will highlight recent advances in lipid metabolism by exploring where and how lipids are made in cells, their contributions to cell survival and the impact of lipid diversity on cell and membrane function.
Keywords: Ferroptosis, lipid droplets, lipidomics, mitochondria, nucleus, plasma membrane.
Who should attend: The session will be attractive to those wanting an initiation to the field of lipid metabolism as well as those with a focused interest in specific topics.
Theme song: "Fat Dance" by the Red Hot Chili Peppers, in appreciation of greasy molecules everywhere.
The session is powered by the seemingly endless and unexpected biological functions of lipids.
Lipid metabolism
Cellular topology of lipid metabolism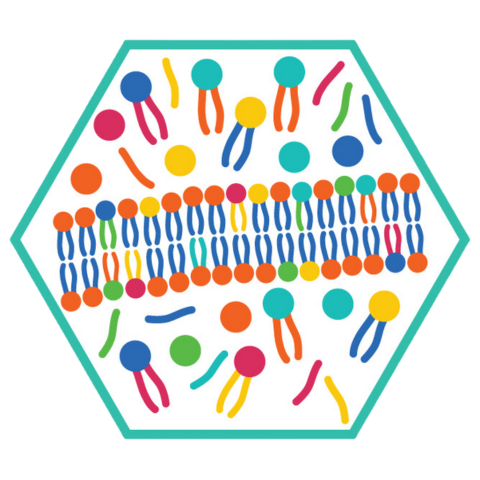 Neale Ridgway, Dalhousie University
Miriam Greenburg, Wayne State University
Greg Fairn, Dalhousie University
Shirin Bahmanyar, Yale University
Lipid quality control in cell survival and death
James Olzmann, University of California, Berkeley
G. Ekin Atilla–Gokcumen, University at Buffalo, the State University of New York
Toni Petan, Jozef Stefan Institute
Maria Fedorova, Technical University Dresden
Spatial lipidomics — tracing lipids in cells at the molecular level
Theodore Alexandrov, European Molecular Biology Laboratory
Kandice Levental, University of Virginia
Arun Radhakrishnan, University of Texas Southwestern Medical Center
Enjoy reading ASBMB Today?
Become a member to receive the print edition monthly and the digital edition weekly.
Learn more
Get the latest from ASBMB Today
Enter your email address, and we'll send you a weekly email with recent articles, interviews and more.
Latest in Science
Science highlights or most popular articles