Journal News
Unlocking drug resistance in pancreatic cancer
Pancreatic ductal adenocarcinoma, or PDAC, is a lethal cancer with a median five-year survival rate of only 8%. Surgery is not an option for most PDAC patients, because the cancer usually has reached an advanced stage and metastasized by the time it is diagnosed. Even the standard-of-care chemotherapy, gemcitabine, known as Gem, only extends a patient's life by about seven months, because drug resistance develops swiftly.
Qingxiang Lin is a research fellow at Massachusetts General Hospital and Harvard Medical School. "There are really very few options for PDAC patients whose cancers become drug resistant," he wrote in an e-mail. "This represents a very significant clinical problem for the nearly 50,000 patients whose lives are claimed yearly in the United States alone."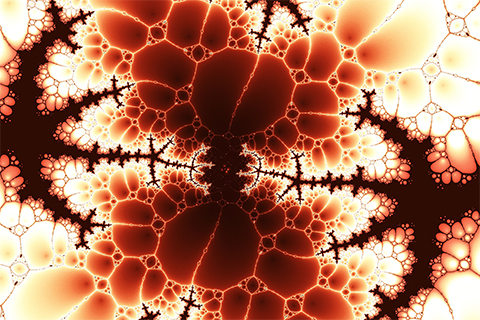 Pixabay
When he was a graduate student in Robert M. Straubinger's lab at the State University of New York at Buffalo, Lin and colleagues investigated key regulators of Gem resistance using proteomic technology. "Our straightforward overall hypothesis was global differential proteomic analysis of the highly Gem-resistant cell lines I developed would identify multiple cooperating mechanisms" of drug resistance, he wrote.
Dr. Lin is the lead author of a recent paper in Molecular & Cellular Proteomics about this work. Through his analysis, the researchers identified drug-induced dynamic changes in the levels of proteins associated with cancer cell metabolism, proliferation, migration and drug response mechanisms.
Among these proteins, they chose the most significantly changed for further analyses, including the ribonucleoside–diphosphate reductase large subunit, or RRM1, which plays a critical role in Gem metabolism, and the S100 calcium binding protein A4, or S100A4, which can be associated with cellular energy production. Lin's experiments showed that the decrease in S100A4 expression levels in Gem-resistant cells was consistent with reduced tumor cell proliferation, which could help protect these cancer cells from toxic drug effects, yet the increase in RRM1 levels enhanced Gem resistance. In addition, clinical data from human patients showed a correlation between lower RRM1 expression and better clinical outcomes.
"The picture painted by our data suggests that by altering multiple key proteins the mutant drug-resistant cells grow more slowly to avoid toxicity, reduce the amount of activated Gem within themselves, and increase their activity in repairing the DNA damage that the drug does," Lin wrote. "The time course protein-level responses of parental cells versus the Gem-resistant cell lines suggest that adaptive changes in cellular response systems that are related to cell proliferation, drug transport and metabolism, DNA repair and other functions, contribute to Gem resistance in PDAC."
This information led to multiple new hypotheses and findings at the protein level; the researchers have more work in progress to translate these findings into therapeutic strategies for human treatment.
"We have been developing a promising drug combination strategy to reverse drug resistance in extremely drug-resistant patient-derived tumors," Lin wrote. "We hope this drug combination can move to clinical investigation, and that PDAC patients can receive benefit from our work."
Enjoy reading ASBMB Today?
Become a member to receive the print edition monthly and the digital edition weekly.
Learn more
Get the latest from ASBMB Today
Enter your email address, and we'll send you a weekly email with recent articles, interviews and more.
Latest in Science
Science highlights or most popular articles