Observance
DNA and COVID-19: What's the connection?
DNA and genetics play a major role in health, disease susceptibility and disease progression. In addition to socioeconomic and environmental factors, scientists study genetic variation to predict a person's likelihood of developing heart disease, malaria, HIV and other disorders.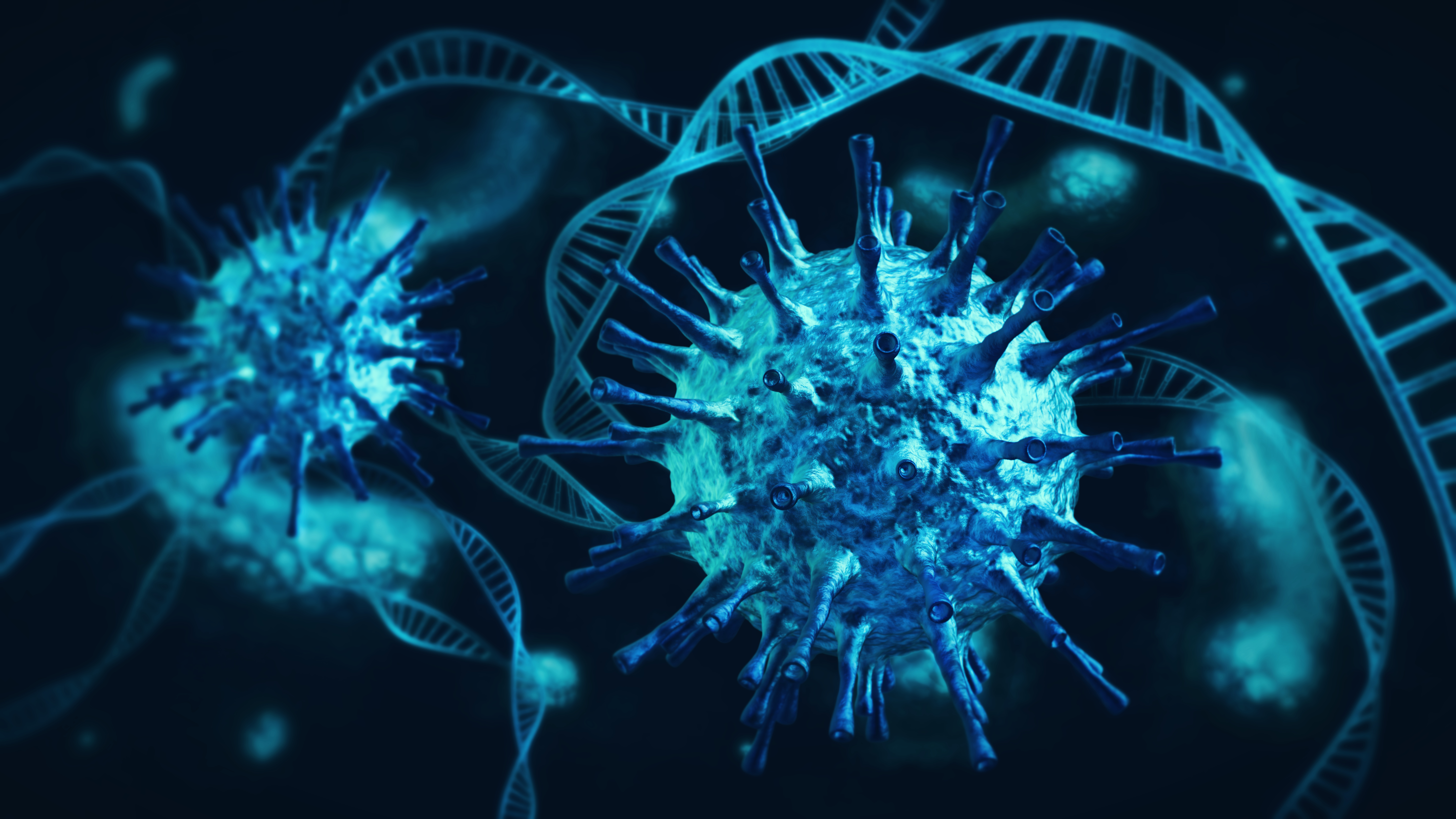 Early in the pandemic, it became clear that major risk factors associated with COVID-19 included advanced age, being male and pre-existing medical conditions. However, these risk factors did not fully explain why some people experienced no or mild symptoms whereas others became critically ill. Researchers began to believe that genetic risk factors might play a role in the severity and progression of the virus. They studied the genetics of people exposed to the SARS-CoV-2 virus and began identifying links between developing the disease and variations in specific parts of our DNA. Recent publications shed light on the role of genes in our susceptibility to COVID-19.
Neanderthal heritage is a double-edged sword
A paper in Nature by researchers at the Max Planck Institute for Evolutionary Anthropology and a data set recently released by the COVID-19 Host Genetics Initiative show that a region on chromosome 3 called 3p21.31 is significantly associated with severe COVID-19 and increased risk of respiratory failure and death.
Genes in this region include SLC6A20, which produces a protein that interacts with ACE2, the culprit protein used by SARS-CoV-2 to enter its host cells, and genes for chemokine receptors, which are involved in inflammation. Given that ACE2 and inflammation are implicated in severe COVID-19, this could explain why variation in this region of DNA is associated with worse disease outcomes.
On the flip side, in a recent paper in PNAS, the same authors from the Max Planck Institute reported that a protective locus on chromosome 12 was associated with reduced risk of intensive care for COVID-19 patients. The researchers believe the protective effect conferred by this genetic variation is due to the OAS genes in this region that play a role in counteracting viral attacks.
Both of these genetic variations are believed to be inherited from Neanderthals, human ancestors that became extinct over 40,000 years ago. Much of their DNA remains prominent in the human genetic code and is carried by about 50% of people in South Asia and roughly 16% of people in Europe.
The blood type link?
The link between COVID-19 and blood type has been controversial. Early clinical evidence suggested that blood type might determine a person's risk of severe COVID-19. In a paper published in Nature Communications, scientists at Columbia University studied blood samples of patients with COVID-19 to assess the association between the blood types (A, B, AB and O) and relative risk of contracting the coronavirus.
The researchers observed that O blood type conferred a decreased risk of contracting COVID-19, compared to other blood types, with increased infection prevalence among non-O blood types. Their observations also noted that the risk of death was greatest for type AB, more than for types A and B.
Similarly, a study by the genetic testing company 23andme found evidence that blood type plays a role in COVID-19. The company surveyed the blood and genetic profiles of more than 750,000 participants and, like the Columbia researchers, saw that individuals with O blood type correlated with reduced susceptibility to COVID-19. They noted that their findings held when adjusted for age, sex, body mass index, ethnicity, and co-morbidities. Another study by the Columbia researchers found the blood type O decreased odds of testing positive across rhesus-positive blood types.
Researchers are still unsure as to how or whether blood type might influence susceptibility to severe COVID-19. Robert Glatter, an emergency medicine physician at Lenox Hill Hospital in New York City, has theorized that genes that control blood type also have a role in the makeup of the surface of cells, meaning that differences in cell-surface structure due to blood type might influence the vulnerability of the cell to COVID-19 infection. However, a recent observational study led by researchers at the University of Utah School of Medicine assessed more than 11,000 individuals who were newly infected with the SARS-CoV-2 virus, and found no associations between blood type and disease susceptibility or severity.
Genetic studies and other association studies such as these will help the global scientific community and health care workers better understand how and why symptoms vary among COVID-19 patients and what role our DNA plays in whether we contract the disease and how severe our symptoms are.
Enjoy reading ASBMB Today?
Become a member to receive the print edition monthly and the digital edition weekly.
Learn more
Get the latest from ASBMB Today
Enter your email address, and we'll send you a weekly email with recent articles, interviews and more.
Latest in Science
Science highlights or most popular articles