In Memoriam
In memoriam: Michael Stitelman
Michael Stitelman, a respected member of the Yale Medical School clinical faculty and a practicing psychiatrist in Branford, Connecticut, died Oct. 6, 2021. He was 80.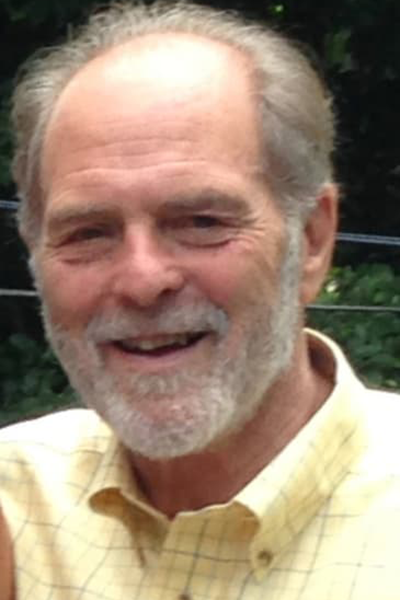 Michael Stitelman
During his 50-year career Stitelman regarded himself as a "community psychiatrist," according to a tribute written by his wife, Jane — a doctor who could provide a safe and welcoming space for his patients.
After earning a bachelor's degree in math and science at Harvard University, Stitelman enrolled in the Albert Einstein College of Medicine of Yeshiva University, a research-intensive medical school. During a fellowship at Yale University School of Medicine, he met his wife while at a training site for the psychology department. He went on to complete residencies at the University of California, San Francisco, School of Medicine and the Veterans Hospital in San Francisco.
At Yale, Stitelman offered an annual class focused on academic research called "Science — a reading group," reflecting his lifelong interest in biology. The course summary read, in part:
"All the molecules of our biology are becoming known in exquisite detail and some of this will relate directly to our practice. Examples include better drugs, better imaging, and better laboratory tests. But it's quite a leap to go from molecules to people, thought, and social engagement. I believe that if we want to use the molecular knowledge, we would do well to ground ourselves in the basics. The stories have never-ending complexity but use general themes and methods that pervade and recur, so reading a selection of recent papers should enhance our understanding of the range of science and its use."
His wife described Stitelman as kind and selfless. During the COVID-19 pandemic, he transitioned to virtual meetings with his patients, and even after he suffered the health problems that later led to his death, he continued to see patients and prescribe medicine to ensure their well-being. He even worked after being admitted to the intensive care unit, providing final patient check-ins and telehealth visits.
Stitelman's eclectic interests included a love of musical instruments such as the veena, mandolin, guitar, ukulele and piano. While he was not an expert musician, his neighbors fondly remember him playing the mandolin on walks to the park. His interest in multiple instruments reflected his desire to keep learning and enjoy the process of learning.
In March 2021, Jane and Michael Stitelman marked 50 years of marriage. They had three sons, and Jane Stitelman remembered the enthusiasm with which her husband would gather his children for nighttime science lessons or bring them to the Branford science fair to volunteer as teenagers. All three sons, unsurprisingly, made their way into fields related to science and medicine. Stitelman's role as a grandfather had ignited a new kind of joy, his wife wrote, that included parading around the house playing the ukulele and dressing like a superhero.
Enjoy reading ASBMB Today?
Become a member to receive the print edition monthly and the digital edition weekly.
Learn more
Get the latest from ASBMB Today
Enter your email address, and we'll send you a weekly email with recent articles, interviews and more.
Latest in People
People highlights or most popular articles