Editor's Note
A time for reimagining
At the height of the strange summer of 2020, I read an article, "How pandemics wreak havoc and open minds," about the ways in which the bubonic plague of the 14th century marked the end of the Middle Ages and beginning of the Renaissance.
The COVID-19 pandemic is unlikely to reach Black Death dimensions, but as we all avoid social interactions, we have plenty of time to sit on our couches and reconsider the way we operated in our personal and professional lives until last March. For many of us, the notion of working from home was pretty far-fetched; now, it's hard to imagine a return to daily commuting. Did it occur to us that the essential employees were be delivery drivers and grocery clerks? That we'd be valued for sewing masks and cultivating sourdough?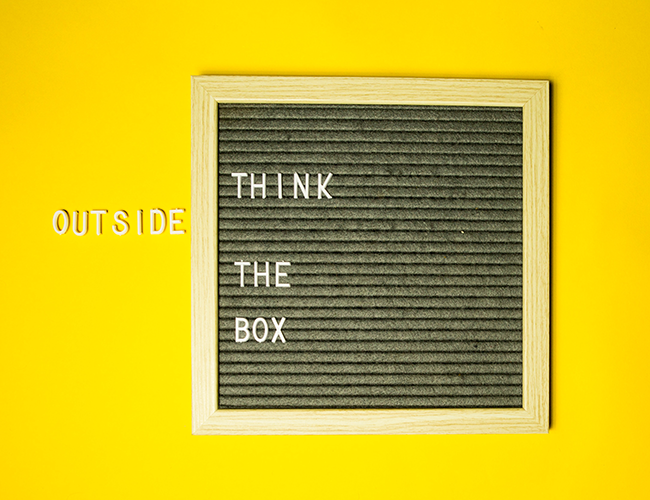 Diana Parkhouse/Unsplash
In addition, coronavirus research has taken off at a gallop, with an accompanying deluge of scientific papers, calling into question the ponderous traditions of academic publication. The pandemic and coinciding Black Lives Matter protests have highlighted flaws in the highly competitive (and often non-inclusive) systems of biomedical research.
I offer these examples because two writers have done more than fret about them. Ken Hallenbeck and Chris Pickett recently laid out their blueprints for change on these two topics.
What can you reimagine?
The world will be a different place next spring — a year after COVID-19 began to shutter much of the planet. Why not make this a time for rethinking structures in ways that are more sensible and just? We want your ideas for how to do that.
We will dedicate our June/July 2021 issue to the theme of reimagining, and we want your contributions. Read the two essays mentioned above. Think about the systems around you. Can they be improved? Should they be replaced? What would make them better?
I asked our ASBMB Today editorial advisory board for some food for thought — a few prompts to get you thinking and writing:
From Binks Wattenberg, an associate professor in the department of biochemistry and molecular biology at Virginia Commonwealth University:
Rethinking interactions between institutions and their surrounding communities – especially when those communities have large populations of underrepresented minorities. How can these institutions make themselves more welcoming to their communities and to students of color?
From Bill Sullivan, a professor at Indiana University School of Medicine and the author of several books:
Science communication in a time of anti-science – should it be taught? If so, how?
Is virtual learning here to stay? How is it best done?
Is non–peer-reviewed publication the model of the future? How can the process be improved? Do we still need peer-reviewed journals?
Altmetrics and revamping the tenure process: How should social media influence and non-academic publications and science outreach be weighted?
How do we (re)build trust in medical and scientific expertise? And how do we prevent it from being hijacked?
From Melissa Vaught, director of research development for the Institute of Translational Health Science at the University of Washington:
How can we move toward institutional systems that accommodate and support people during challenges and disruptions both large and small. What would these systems look like?
Is it time to rethink the custom of conferences being the major venue for professional networking? Is there a better model?
How can we build resilient teams?
What role(s) should groups institutions play in supporting/promoting safety, security (including housing and food) and justice for students and colleagues. How do we create anti-racist spaces?
What's a model for the growing trend toward dispersed collaboration?
How can we develop agile research infrastructures that are able to pivot? Are there ways to promote sharing and collaboration that will put us in better position to respond to an emergent issue?
Maybe you have ideas for reimagining some of these systems — or others. We invite you to write them down. Good ideas come in all sizes, so your submission can be anything from 250 to 1,500 words. Please email it to asbmbtoday@asbmb.org. Deadline is March 15, 2021.
Enjoy reading ASBMB Today?
Become a member to receive the print edition monthly and the digital edition weekly.
Learn more
Get the latest from ASBMB Today
Enter your email address, and we'll send you a weekly email with recent articles, interviews and more.
Latest in Opinions
Opinions highlights or most popular articles