Jobs
Careers in STEM education
This week we are going to focus on STEM education.
STEM (science, technology, engineering and mathematics) is everywhere. It is basic, it is complex and it is necessary in everything we do. STEM education is all about examining STEM through an interdisciplinary lens and applied approach to solve problems.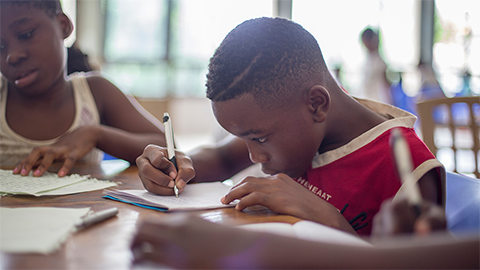 STEM education has been getting headlines. Back in 2009, President Obama launched his 10-year STEM campaign, Educate to Innovate, to improve STEM education nationwide. Fast-forward to 2018, when the Executive Office of the President of the United States published a report (Charting a Course for Success: America's Strategy for STEM Education) outlining the vision of making high-quality STEM education accessible nationwide. Also, during this time, the U.S. Department of Education promised to invest $200 million in STEM education.
The ASBMB supports STEM education at all levels and promotes diversity in the scientific workforce. If you want to test the waters of a STEM-education career, join or start an ASBMB student chapter or volunteer with the ASBMB Education and Professional Development Committee. These are great ways to get involved and network with other scientists who are interested in using their science backgrounds to make an impact on the next generation.
STEM education increases diversity, inclusion and equity because we all deserve a seat at the table. So what does this mean? We need more scientists in STEM education careers!
No matter what your interests, education or experiences, there are many opportunities available in this growing field. A good place to start is to explore what area of STEM education fits your career goals.
Here are some STEM-education positions to get you started.
Educational consultant jobs
Educational consultants can work in a variety of environments. They partner with leaders, teachers or faculty members to create engaging and outcomes-focused learning environments.
Requirements: A graduate degree and experience working in higher-education classroom settings.
Instruction and curriculum development jobs
Instruction and curriculum development jobs focus on designing and developing courses to enhance learning experiences for students in kindergarten through graduate school.
Requirements: A bachelor's degree and teaching experience, but a master's degree is preferred. Experience working with curriculum design is also required.
Educational specialist jobs
Educational specialists are passionate about education and teaching. These positions focus on a specific STEM area to create engaging learning experiences in formal and informal spaces.
Requirements: A bachelor's degree in the area of focus and teaching experience.
STEM education programming jobs
STEM education programming jobs focus on developing programs for the next generation of scientists.
Requirements: Director- or associate-level positions require a Ph.D. in a STEM field. Assistant director and program coordinator positions require a master's degree. All require experience in STEM education, program administration, mentoring or higher education.
For more ASBMB STEM education resources, click here.
Join the ASBMB Today mailing list
Sign up to get updates on articles, interviews and events.
Latest in Careers
Careers highlights or most popular articles