Society News
ASBMB Today wins awards
ASBMB Today staff and contributors were recently honored with awards for their work in the magazine.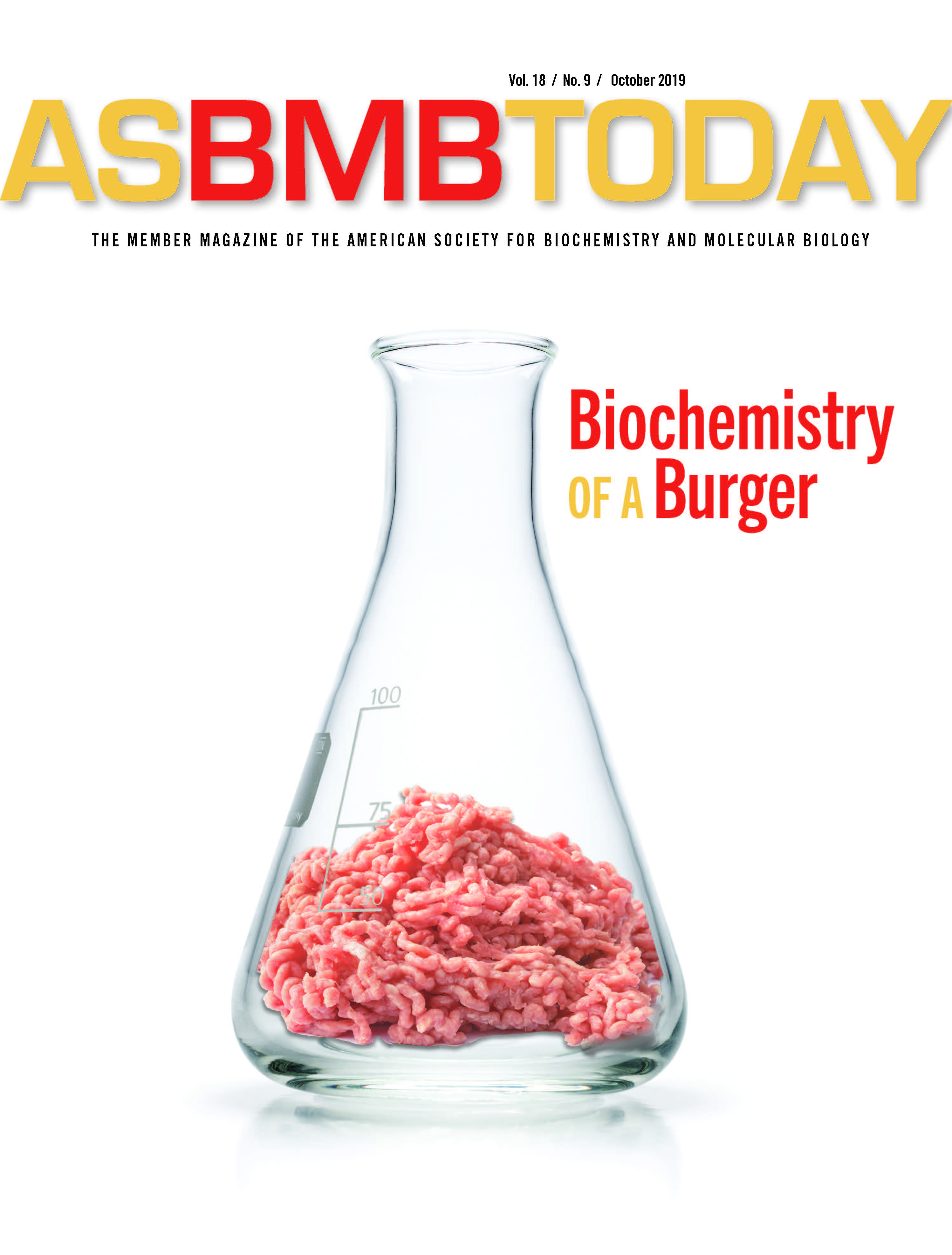 The October 2019 cover won a silver EXCEL award.
Former senior designer Lisa Schnabel won a silver EXCEL award from Association Media and Publishing in the category of magazine cover–manipulated media for the cover of the October 2019 issue, a beaker full of ground beef illustrating the article Biochemistry of a Burger.
Contributing writer TL Jordan won a bronze EXCEL award from AMP in the editorial/opinion piece category for their essay "What I wish people understood about being a trans scientist," published in the October 2019 issue. Jordan graduated with a M.Sc. in immunology from the Mayo Clinic Graduate School of Biomedical Sciences this year and completed the ASBMB Advocacy Training Program in 2018.
Contributing writer Amanda Koch won second place in the 2020 Bio-Rad Science Writing Competition for a version of her essay "Out of my comfort zone: How I use science to influence policy," that was published on Bio-Rad's Lab Crunches blog. The essay was in the June/July 2020 issue of ASBMB Today. Koch is a Ph.D. student at Colorado State University in the biochemistry and molecular biology department.
From left to right, award winners Lisa Schnabel, TL Jordan and Amanda Koch.
The AMP EXCEL Awards recognize excellence and leadership in media, publishing, marketing and communications for both nonprofit and for-profit associations.
Bio-Rad's writing competition invites life science Ph.D. students to demonstrate their skills by sharing something that they have learned during their studies with the wider scientific community.
Join the ASBMB Today mailing list
Sign up to get updates on articles, interviews and events.
Latest in People
People highlights or most popular articles