Member News
Alrubaye wins award;
Cameron assumes presidency;
remembering Moldave
Alrubaye wins teaching, mentorship award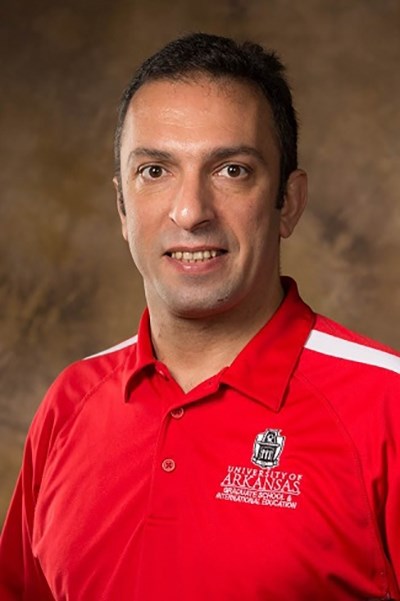 Adnan Alrubaye
Adnan Ali Khalaf Alrubaye, a research assistant professor of biological sciences and poultry science at the University of Arkansas, has been awarded the 2019 John and Lois Imhoff Award for Outstanding Teaching and Student Mentorship by his university's teaching academy. The Imhoff award, presented annually to a member of the UA faculty, recognizes Alrubaye's excellence in teaching the department's introductory microbiology course and mentoring students.
When not teaching microbiology, Alrubaye studies the pathogens that cause bone infections in farmed chickens, and he has published on antibiotic-free methods, such as selective breeding and nutrient supplementation, to improve chicken husbandry.
Alrubaye has been a member of the UA faculty since earning his Ph.D. and M.Ed. there in 2013. His previous teaching awards include the Fulbright College Master Teacher Award, the University of Arkansas' Collis Geren Award for commitment to graduate education, and the Most Outstanding Faculty Member award from the university's student government.
Cameron assumes ASV presidency
Craig Cameron
Craig Cameron, virologist and chair of the department of microbiology and immunology at the University of North Carolina at Chapel Hill, has assumed the presidency of the American Society for Virology.
Cameron, who studies RNA-dependent RNA polymerases and RNA-binding proteins and is an associate editor at the Journal of Biological Chemistry, was named ASV president-elect last summer. He moved to UNC last year after 25 years at Pennsylvania State University.
In addition to his role with the ASV, Cameron is a fellow of the American Association for the Advancement of Science, a member of the National Science Advisory Board for Biosecurity, Molecular Genetics B Study Section and a former chair of the ASBMB Minority Affairs Committee.
"With his outstanding track record of research, service, and leadership, it is no surprise that Craig Cameron has been elected to lead the American Society for Virology," said Blossom Damania, vice dean for research at the UNC School of Medicine. "We are extremely fortunate to have Craig at the helm during the time of a global COVID-19 pandemic, and we congratulate him on this highly deserved honor."
In memoriam: Kivie Moldave
The American Society for Biochemistry and Molecular Biology recently learned that ribosome biologist and University of California, Irvine emeritus professor Kivie Moldave died in December. He was 96.
Kivie Moldave
Born in Kiev in 1923, Moldave came to the United States in 1937. He published his first paper in the Journal of Biological Chemistry in 1952, as a graduate student with Richard Winzler at the University of Southern California. At this early stage of his career, he studied amino acid metabolism in the brain and in cancerous tissues. This interest led him to investigate aminoacyl tRNA synthesis, mechanisms of protein translation and the composition of the ribosome. As a mainstay in the field of translation regulation, Moldave participated in the 1985 Santa Cruz workshop that contemporaries credit with planting the seed for the Human Genome Project, which was officially launched five years later.
Moldave's career took him to biochemistry departments across the U.S., beginning at Tufts University in 1964. He moved to the University of Pittsburgh School of Medicine to chair its biochemistry department in 1966 and then to the UC Irvine Medical School in 1970. Though he later moved to the University of California, Santa Cruz to act as academic vice chancellor, UC Irvine would remain his scientific home; he held an emeritus position there after retiring from UCSC in 1992. He also spent time as a visiting professor at Cornell University and at universities in Copenhagen, Jerusalem, Mexico City, Vancouver, London and Paris.
From 1983 to 2005, Moldave was the serial editor of the textbook "Progress in Nucleic Acids Research," and he served several terms on the editorial board of the JBC. He was a member of numerous societies including the ASBMB, held leadership roles in the biological chemistry division of the American Chemical Society and was a member of advisory committees of the American Cancer Society. In his later years, he served on the executive committee of the UC Irvine Emeriti Association.
Moldave received the United States Public Health Service Career Award in 1963, the UCI Distinguished Faculty Award for Research in 1982 and the Distinguished University Service Award from the UCI Emeriti Association in 2008.
He is survived by his wife, Rose, to whom he was married for 70 years and his daughter, Ayn, and son, Peter.
Join the ASBMB Today mailing list
Sign up to get updates on articles, interviews and events.
Latest in People
People highlights or most popular articles