Society News
Society news briefs: April/May 2022
ASBMB weighs in on PREVENT Pandemics Act
The public affairs team in February submitted to a U.S. Senate committee three recommendations for legislation aiming to improve U.S. preparedness. The society recommended (1) establishing the Advanced Research Projects Agency for Health as an autonomous agency, (2) allocating funds to ensure that institutions are adequately preparing those earning STEM doctorates for diverse career paths and providing experiential learning, and (3) investing in research infrastructure at federal facilities, minority-serving institutions and emerging research institutions. Read the full letter.
ASBMB responds to NIH's strategic plan for diversity
The public affairs team submitted a letter in February to the National Institutes of Health office for scientific workforce diversity with recommendations to improve the agency's draft strategic plan for fiscal years 2022 – 2026. The recommendations focused on mitigating gender harassment in the NIH intramural program, supporting minority-serving institutions, and supporting LGBTQAI+ scientists and scientists with disabilities. Read the full letter.
ASBMB statement on Eric Lander's resignation
The public affairs team wrote a statement in response to Eric Lander's resignation from the White House Office of Science and Technology Policy. Lander was the president's top science adviser and resigned Feb. 7 after acknowledging that he had demeaned and disrespected his colleagues at the OSTP. The ASBMB urged the Biden administration to fill the OSTP director spot swiftly and ensure that this key Cabinet-level position is filled with a candidate who is diverse and reflective of the scientific community as a whole. Read the full statement.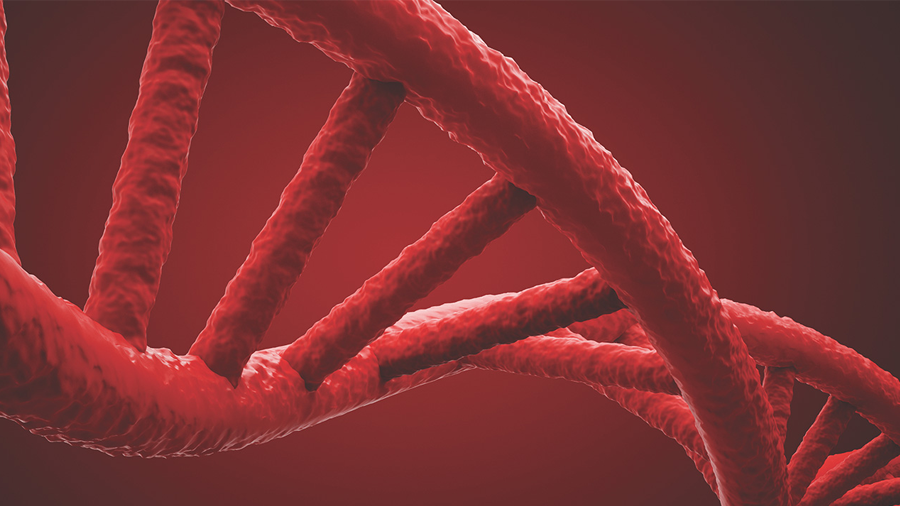 May 25: Poster abstracts due for gene expression meeting
This in-person meeting will be held July 21–24 in Kansas City, Missouri. It will showcase the most recent insights into the cis-regulatory code; how cis-regulatory information is read out by transcription factors, signaling pathways and other proteins; how cellular diversity is created during development; and how we can study this problem using cutting-edge genomics technology and computational methods. The abstract deadline for those who'd like to be considered for talks is May 6. The abstract deadline for poster presenters and the registration deadline is May 25. Submit an abstract. Learn more in this Q&A with two of the organizers.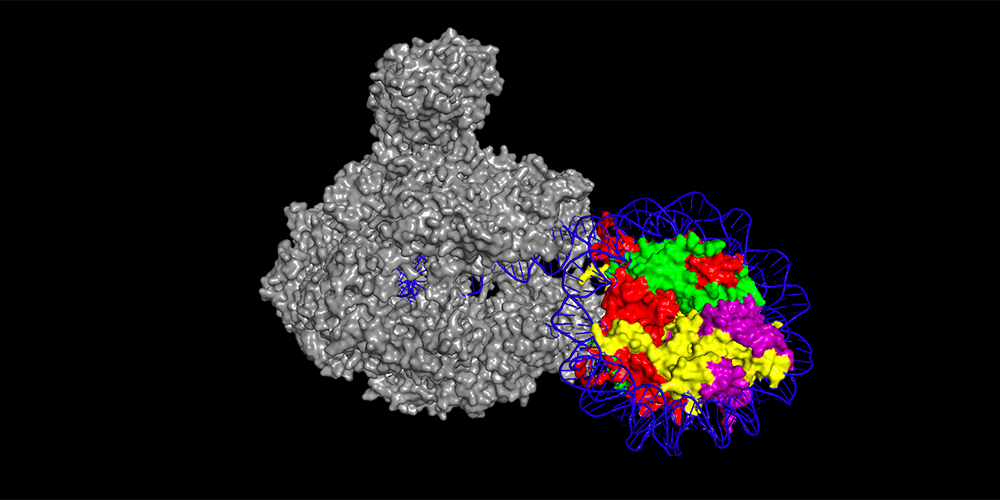 July 14: Oral abstracts due for transcriptional regulation meeting
This in-person meeting will be held Sept. 29 – Oct. 2 in Snowbird, Utah. Sessions will cover recent advances and new technologies in RNA polymerase II regulation, including the contributions of noncoding RNAs, enhancers and promoters, chromatin structure and post-translational modifications, molecular condensates, and other factors that regulate gene expression. The oral presentation abstract deadline is July 14. The poster abstract deadline is Aug. 18. Learn more.

Aug. 2: Abstracts due for meeting on epigenetic regulation and genome stability
Most meetings on epigenetics and chromatin focus on transcription, while most meetings on genome integrity include little attention to epigenetics and chromatin. This conference — to be held Sept. 28 through Oct. 2 in Seattle — will bridge this gap to link researchers who are interested in epigenetic regulations and chromatin with those who are interested in genome integrity. The oral and poster abstract deadline and early registration deadline is Aug. 2. The regular registration deadline is Aug. 29. Learn more.
New public affairs staff members

McKinley

Smith
The American Society for Biochemistry and Molecular Biology Public Affairs Advisory Committee welcomed two new science policy managers earlier this year.
Raechel McKinley recently earned her Ph.D. in anatomy at Howard University and was an advocate for students and science policy at her university and at the Union of Concerned Scientists.
Mallory Smith earned her Ph.D. in biochemistry and molecular biology from the University of Kansas Medical Center, where she was a lead organizer for the Kansas STEM Policy Fellow program. She also has been a member of the National Postdoctoral Association's Advocacy Committee.
New meetings coordinator

Reder
The ASBMB Meetings Committee welcomed Megan Reder to the team earlier this year. Reder has a hospitality management degree from the University of Alabama with a concentration in meeting and event marketing. She is assisting with the ASBMB annual meeting and the many conferences and webinars the society offers. You can reach her at mreder@asbmb.org.
New finance team members
Wieland

Gupta
The ASBMB accounting department has two new staffers.
Brandon Wieland became the ASBMB's finance director in October. Wieland is a certified public accountant and financial planner who spent the first 15 years of his career working in the public accounting industry, primarily with nonprofits, for which he conducted financial statement audits and regulatory and compliance tax filings and served as a consultant for accounting systems and operations. Wieland earned his B.A. in accounting from the University of Maryland and is a member of the American Institute of Certified Public Accountants and the Maryland Association of Certified Public Accountants.
Rajni Gupta is a new senior accountant who started in November. She earned her bachelor's degree in accounting at the University of Maryland in 2008. In the years since, she has worked at United States Pharmacopeia, Centrus Energy and a financial services company.
New data integrity team members

Gaidamakova

Goldsmith
The ASBMB publications department welcomed two new data integrity team members earlier this year.
Elena Gaidamakova became the society's data integrity manager in January. She has a Ph.D. in biology from the Institute of Cytology and Genetics of the Siberian Branch of the Russian Academy of Sciences. She spent two decades as a researcher at the Uniformed Services University of the Health Sciences and before that was at the National Institutes of Health.
Jessica Goldsmith is an image analyst who joined the society in November. She earned her bachelor's in graphic design from the University of Maryland Baltimore County in 2007. Since then, she has worked for multiple government agencies, including the U.S. Department of Homeland Security and the Department of Transportation. She is an award-winning photographer.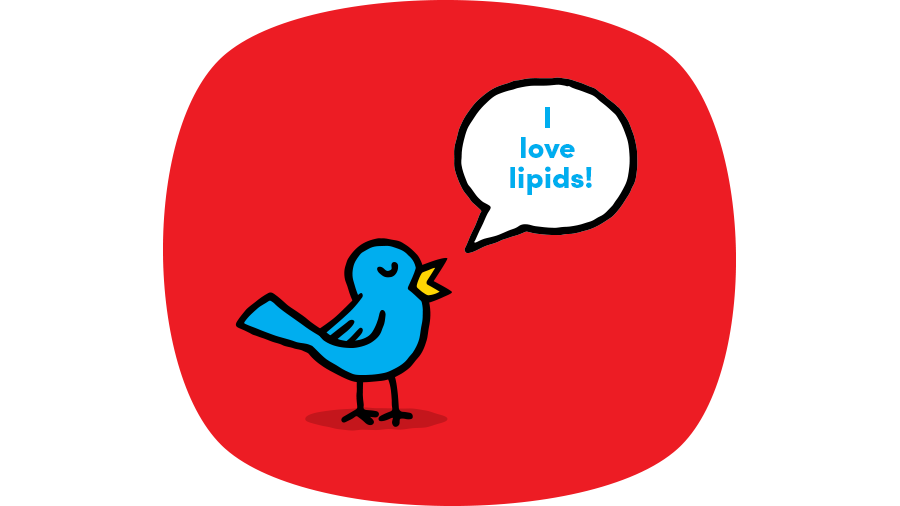 Take over the JLR Twitter account for a day
Would you like to take over the Journal of Lipid Research Twitter feed for a day? If you are a graduate student, postdoc or early-career investigator interested in hosting a #LipidTakeover, fill out the JLR #LipidTakeover application.
Enjoy reading ASBMB Today?
Become a member to receive the print edition monthly and the digital edition weekly.
Learn more
Get the latest from ASBMB Today
Enter your email address, and we'll send you a weekly email with recent articles, interviews and more.
Latest in People
People highlights or most popular articles