Society News
Society news briefs: January 2023
ASBMB makes recommendations to improve data equity
The ASBMB public affairs department and Public Affairs Advisory Committee made several recommendations to the White House Office of Science and Technology Policy to facilitate increased data sharing between different levels of government, include more data on minority-serving institutions in federal agency databases, and better practices when collecting data on gender identity and sexual orientation. Read the full comment letter.
NIH Center for Scientific Review incorporates ASBMB's recommendations
In March, the ASBMB was one of 13 scientific societies to make recommendations to the National Institutes of Health Center for Scientific Review's draft strategic plan. The CSR released its final strategic plan in October and incorporated two notable policy recommendations the society made: (1) integrate diverse communities as stakeholders in the peer-review process and (2) ensure CSR staff and reviewers are trained properly to mitigate bias. Read the ASBMB's recommendations.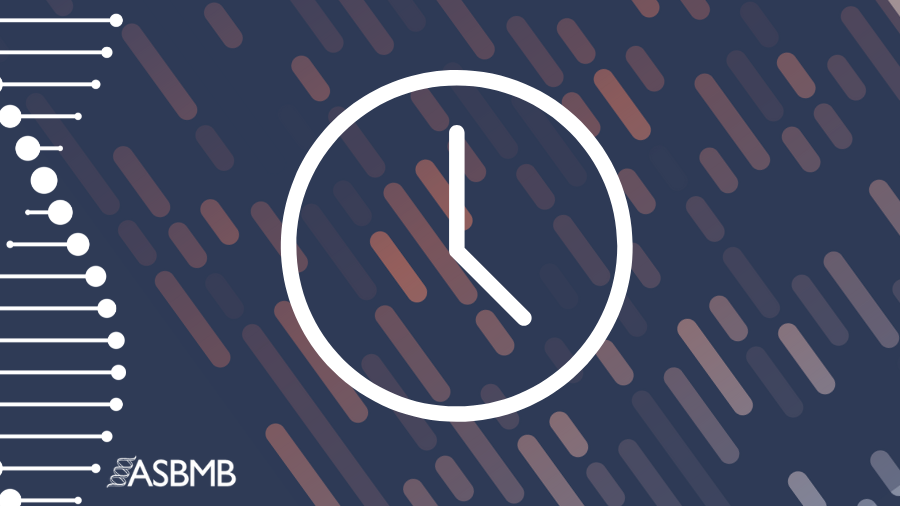 Jan. 1: Did you remember to renew your membership?
Please take a moment to renew your ASBMB membership. Contact us at membership@asbmb.org or 240-283-6604 if you need assistance.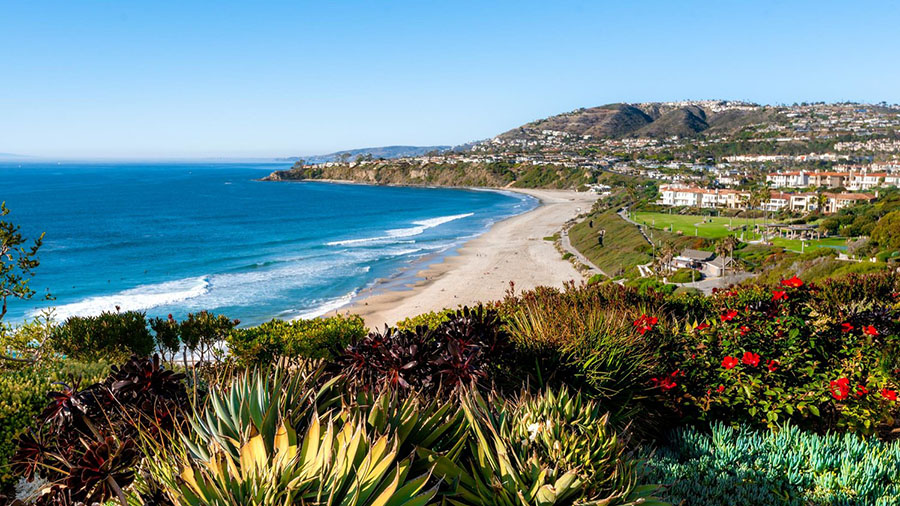 Jan. 10: Abstract deadline for Deuel lipids conference
The ASBMB Deuel conference is a must-attend event for leading lipids investigators — and for scientists who've just begun to explore the role of lipids in their research programs. This event will bring together a diverse array of people, including those who have not attended Deuel or perhaps any lipid meeting before. The conference is a forum for the presentation of new and unpublished data, and attendees enjoy the informal atmosphere that encourages free and open discussion. Interested scientists are invited to submit abstracts by Jan. 10. Learn more.
Jan. 18: Late-breaking abstracts due for #DiscoverBMB
If you're planning to present your work at #DiscoverBMB, the ASBMB's new annual meeting, the late-breaking abstract submission deadline is Jan. 18. All accepted abstracts will be published in the Journal of Biological Chemistry. Also, the early-bird registration deadline is Jan. 31, and the housing deadline is Feb. 14. Visit discoverbmb.asbmb.org.
Feb. 4: Nominations for the ASBMB Honor Society due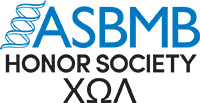 Student Chapter members are eligible for election into the ASBMB Honor Society, ΧΩΛ. The honor society recognizes juniors and seniors demonstrating exceptional achievement in academics, research and science outreach. Nominate at asbmb.org/education/student-chapters/honor-society.
Feb. 4: Nominations for Outstanding Chapter Award due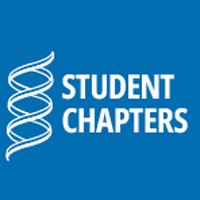 Each year, the ASBMB recognizes a Student Chapter that excels in its leadership, scholarship and service in the areas of biochemistry and molecular biology. A winning chapter, selected for its demonstrated track record of accomplishments at both the chapter and the individual level over the past year, will be honored at #DiscoverBMB in March in Seattle. All active chapters are eligible to apply.
Feb. 17: It's certification exam registration time
The 2023 ASBMB degree-certification exam registration window runs from Jan. 17 through Feb. 17. The certification exam is open to all undergraduate students enrolled in ASBMB-accredited programs and is designed to test students' knowledge and understanding of the core competencies in biochemistry and molecular biology developed by the ASBMB and its members. Find out more.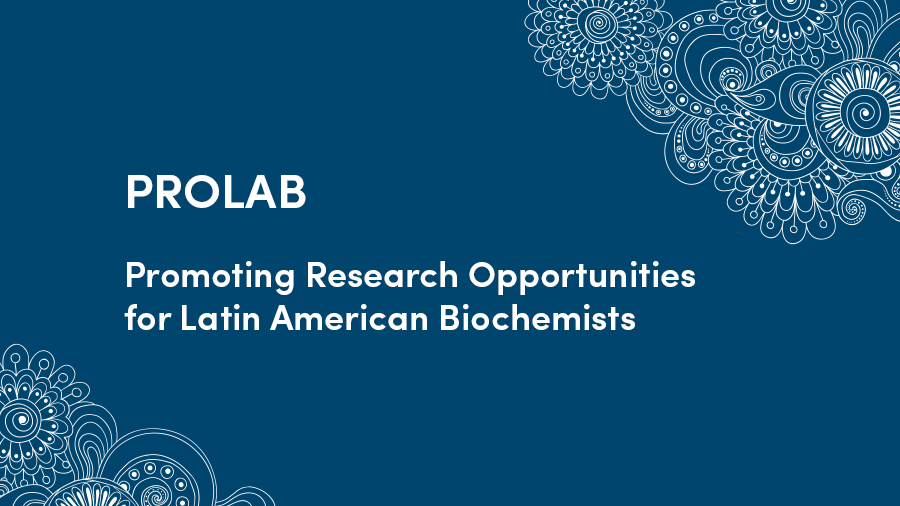 Feb. 25: Applications for PROLAB due
The Promoting Research Opportunities for Latin American Biochemists program allows graduate students and postdoctoral fellows to spend up to six months in U.S. or Canadian laboratories. Since 2012, the American Society for Biochemistry and Molecular Biology, the Pan-American Society for Biochemistry and Molecular Biology, and the International Union for Biochemistry and Molecular Biology have issued about 100 travel awards to young biochemists. Trainees and new investigators (not more than five years past postdoctoral work) from all countries active in the PABMB, including Spain and Portugal, are invited to apply by Feb. 25. Learn more.
June 1: Applications for Sewer scholarship due
The ASBMB supports the advancement of diversity, equity and inclusion in science by offering the Marion B. Sewer Distinguished Scholarship to students who show demonstrated interest in the fields of biochemistry and molecular biology and enhance diversity in science. This award provides up to $2,000 toward undergraduate tuition costs for one academic year. Applications will be accepted until June 1. Apply.
Join the Art of Science Communication mailing list
Do you want to have priority notification the next time we host the Art of Science Communication course? Join the ASC mailing list to receive access to the course application two days before it is widely available. Mailing list recipients also will receive information about relevant science communication offerings from the ASBMB.
A productive internship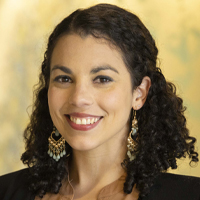 Hecmarie Meléndez–Fernández spent the fall as an intern with the ASBMB education, professional development and outreach team. A neuroscience Ph.D. candidate at West Virginia University, Meléndez–Fernández was tasked with orchestrating virtual events for early-career scientists interested in academic careers. The first event, a webinar about determining your leadership style and establishing guiding documentation for lab members, was held in November, and others will continue to roll out through the spring.

From left: New JBC associate editors Sarah O'Connor, Philip Cole and Joan Broderick.
New JBC associate editors
Sarah O'Connor, Philip Cole and Joan Broderick are the Journal of Biological Chemistry's newest associate editors. O'Connor's lab at the Max Planck Institute for Chemical Ecology studies natural product biosynthesis. Cole is a physician–researcher at Harvard Medical School, where his lab studies posttranslational modifications in the context of signaling, epigenetics and cancer. O'Connor and Cole started their terms in May. Broderick is an authority in enzymology at Montana State University, where she leads the chemistry and biochemistry department. Her lab focuses on iron–sulfur clusters, biological radical reactions and biological metal cluster assembly. She starts her term in January.
Journal of Biological Chemistry: Virtual issue on epigenetic regulation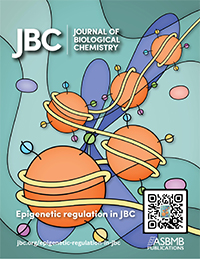 The ASBMB hosted a meeting on the interplay between epigenetic regulation and genome stability in September in Seattle. In a virtual companion issue, Journal of Biological Chemistry editors present 10 recent articles celebrating advances in this important and fast-moving field. The editors write: "Over the past decade, there has been an explosion in the study of epigenetic regulation, including but not limited to histone modification, DNA methylation, and expression of small noncoding RNA species. Epigenetic regulation provide an adaptive layer of control in the regulation of gene expression that enables an organism to adjust to a changing environment. Epigenetic regulation also increases the functional complexity of DNA by altering chromatin structure, nuclear organization, and transcript stability. As a leader in publishing high-quality science in biochemistry and molecular biology, the JBC has captured a significant amount of research in this exciting field over the years." Read the issue.
Journal of Biological Chemistry: Virtual issue on RNA polymerase II and transcriptional regulation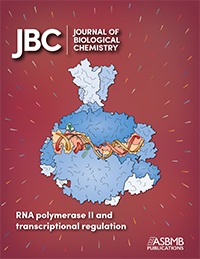 The ASBMB held its conference titled Transcriptional Regulation: Chromatin and RNA Polymerase II in September in Snowbird, Utah. In a virtual companion issue compiled by the Journal of Biological Chemistry, the editors present 10 recent articles showcasing new related research. The editors write: "Over the last a few years, there have been numerous new developments in the area of RNA polymerase II regulation, including the contributions of non-coding RNAs, enhancers and promoters, chromatin structure and post-translational modifications, molecular condensates, and other factors that regulate gene expression. The (JBC) has published a significant amount of research articles in this important field over the years." Read the issue.
Molecular & Cellular Proteomics: Special issue on immunopeptidomics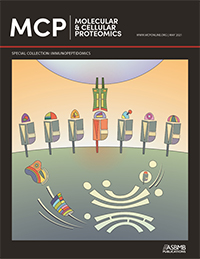 Experts and opinion leaders in immunopeptidomics share their findings and views of this blossoming field of research in a special issue of Molecular & Cellular Proteomics. The editors write: "The biogenesis of peptide antigens is an intricate process shaped not only by environmental stimuli but also by specific proteolytic enzymes located in distinct organelles. The antigen repertoire, collectively referred to as the immunopeptidome, cannot be inferred from transcript or protein abundance, and mainly relies on mass spectrometry analyses of peptides eluted from (the major histocompatibility complex). However, mass spectrometry alone is not sufficient to unveil the full repertoire of antigens concealed by MHC molecules." Read the issue.
Enjoy reading ASBMB Today?
Become a member to receive the print edition monthly and the digital edition weekly.
Learn more
Get the latest from ASBMB Today
Enter your email address, and we'll send you a weekly email with recent articles, interviews and more.
Latest in People
People highlights or most popular articles