ASBMB Deuel Conference on Lipids
March 7–10, 2023
Laguna Cliffs Marriott, Dana Point, Calif.
The ASBMB Deuel conference is a must-attend event for leading lipids investigators — and for scientists who've just begun to explore the role of lipids in their research programs. This event will bring together a diverse array of people including those who have not attended Deuel or perhaps any lipid meeting before.
The conference is a forum for the presentation of new and unpublished data, and attendees enjoy the informal atmosphere that encourages free and open discussion. Interested scientists are invited to attend and encourage trainees to submit abstracts.
If you have any questions, contact deuel@asbmb.org.
Important dates
| | |
| --- | --- |
| Dec. 6 | Early registration deadline * |
| Jan. 10 | Abstract deadline (authors are required to register for the conference upon submission of abstract) |
| Jan. 31 | Deadline for cancellation/refunds (no refunds after this date) |
| Feb. 1 | Registration deadline * |
* Registration (and housing) is on a first come, first served basis and will remain open until capacity is reached. This may mean that the conference registration closes before the official posted registration deadline. To secure your spot at the conference we encourage you to register early.
Havel lecture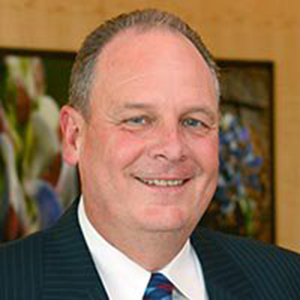 Jay Horton
Professor of Internal Medicine and Molecular Genetics and Director of the Center of Human Nutrition at the University of Texas Southwestern Medical Center
COVID-19 vaccination requirement
For the health and safety of attendees, COVID-19 vaccination is required with recommended boosters. Mask wearing and other requirements will be based on state and local guidelines and will be communicated with attendees before the start of the event.
Access the latest COVID-19 guidelines from:
Sign up for email updates about this conference
Abstracts
Abstract submission deadline: Jan. 10
All abstracts will be programmed for poster presentation during the meeting. Presentation details will be communicated by Feb. 1.
Abstract submission guidelines
NOTE: Registration for the conference is required at the time of abstract submission.
Abstract title field allows 200 characters maximum.
Abstract body field allows 350 words maximum (does not include authors and affiliations).
Text may be typed or copied and pasted into the abstract title and body fields.
Programming notifications
All volunteered abstracts will be presented during the poster session. Location and board numbers will be published in the meeting program to be distributed onsite. Notification of presentation, including time and date of presentation, will be sent via email by Feb. 1.
Presentation requirements
All poster presenters are required to present in person at the scheduled date and time of their sessions.
Check the program book onsite for your board number assignment.
How to submit an abstract
ASBMB members
Click "Submit Abstract" button.
Enter the email address associated with your ASBMB member profile. (Don't remember the email associated with your member record? Contact membership@asbmb.org before proceeding.)
Once your email address is validated by the system, enter the password associated with your ASBMB member profile. (Don't remember your password? Click "Forgot your password?" to have your password emailed to you. Check your junk mail and spam filter if you do not see the reminder email in your inbox.)
Do NOT create a new profile if you do not remember either the email address or the password associated with your ASBMB membership account. Contact membership@asbmb.org and request this information prior to submitting.
Select the, "Submit and Continue" button at the bottom of the page.
Select the "Submit Abstract" button to enter your abstract submission.
Non-members
Click "Submit Abstract" button.
Click the "Create an ASBMB Account" button to set up your user profile.
Complete the profile fields and select the, "Submit and Continue" button at the bottom of the page.
Select the "Submit Abstract" button to enter your abstract submission.
Registration
Choose between single or double occupancy (shared accommodation with another meeting registrant, designated or assigned roommate).
There is no onsite registration, all attendees must be registered prior to arriving at the conference.
Early registration


(by Dec. 6)

Regular registration


(by Feb. 1)

Trainee (single/private room)
$2,025
$2,125
Trainee (double/shared room)
$1,100
$1,200
PI (single/private room)
$2,300
$2,400
PI (double/shared room)
$1,800
$1,900
Industry* (single/private room)
$2,300
$2,400
Industry* (double/shared room)
$1,800
$1,900
What's included
The 2023 Deuel package includes:
All scientific sessions and meeting materials
3 nights lodging (arriving March 7, departing March 10)
Meals and networking receptions. Attendees are on their own for lunch.
Note: No commuter registration fee available.
Registration changes
Registration changes will be accepted as space allows until Jan. 31, and can be made by contacting deuel@asbmb.org or calling the ASBMB accounting department at 240-283-6600.
Cancellation policy
Cancellations received in writing on or before Jan. 31 are subject to a $100 processing fee. No refunds will be issued for cancellations after Jan. 31, due to final guarantee commitments. Email meetings@asbmb.org and attach a copy of your meeting registration receipt/paid invoice.
* Industry attendee information
The Deuel Conference greatly values industry (e.g., pharma, biotech) participation. Indeed, industry participants have played a huge role in creating the meeting's vibrant scientific atmosphere and in guiding the future of the meeting. By long tradition, industry registrants are required to sponsor the ASBMB Deuel Conference on Lipids. The rules regarding sponsorship, which were established by the Deuel Conference Board of Directors, have not changed in more than 30 years. To learn about sponsorship rules, please contact the Deuel Conference Fundraising Chair, Stephen G. Young. In many cases, funding of an employer-sponsored "meeting grant" covers the sponsorship requirement. The absence of funding by an employer-sponsored grant program is not a problem; however, you will need to contact Stephen Young regarding an alternate pathway for sponsorship.
Getting to the Laguna Cliffs Marriott Resort & Spa
Airports
John Wayne Airport—Orange County (24 miles)
Long Beach Airport (45 miles)
Los Angeles International Airport (60 miles)
Getting from the airport to the Marriott
There will not be a shuttle provided to and from the airports/Marriott. All attendees are responsible for their own transportation.
Program schedule
Tuesday agenda
The Richard J. Havel Lecture
Lipogenesis in nonalcoholic fatty liver disease
Jay Horton, University of Texas Southwestern Medical Center
Wednesday agenda
Session 1: Structural biology and biochemistry of lipids
Bacterial modification of bile acids alters host physiology
Sloan Devlin, Harvard University
Lysosomal lipid homeostasis in neurodegeneration
Suzanne Pfeffer, Stanford University
Molecular insights into cholesterol metabolism
Xiaochun Li, University of Texas Southwestern Medical Center
Two short talks selected from abstracts,
Session 2: Lipid cell biology
From the biophysics to the cell biology of lipid droplets
Rachid Thiam, Ecole Normale Supérieure de Paris
Brown fat: from cell biology to physiology and disease
Paul Cohen, Rockefeller University
Lipid dynamics, membrane contact sites and neurodegeneration
Pietro De Camilli, Yale School of Medicine
Reconstitution approaches for deciphering intracellular lipid transfer processes and designing drugs to target them
Guillaume Drin, French National Centre for Scientific Research
Thursday agenda
Session 3: Lipids in the brain
Sphingolipids and the CNS
Gilbert Di Paolo, Denali Therapeutics
Novel roles for gangliosides in the nervous system: implications for neurodegenerative and neuroinflammatory diseases
Simonetta Sipione, University of Alberta
Selective autophagy of lipid droplets for neuronal lipid metabolism
Jeeyun Chung, Harvard University
Two short talks from abstracts,
Session 4: Lipids in physiology and disease 1
Bioactive lipids and metabolism
Barbara Kahn, Beth Israel Deaconess Medical Center
Lipids that matter to beige fat biogenesis
Shingo Kajimura, Harvard University
The role of adipocyte heterogeneity in health and disease
Niklas Mejhert, Karolinska Institute
Two short talks from abstracts,
Friday agenda
Session 5: Lipids in physiology and disease 2
JLR Distinguished Lecturer
Brown fat thermogenesis
Claudio Villanueva, University of California, Los Angeles
Genetic models of lipid peroxidation
Philipp Niethammer, Sloan Kettering Institute
Insights into vascular cell lipid metabolism
Bill Sessa, Pfizer Inc.
TBA
Saskia Neher, University of North Carolina School of Medicine