March 1–4, 2022 | Monterey, Calif.
Deuel Conference on Lipids
ASBMB Deuel Conference on Lipids
How lipid trafficking impacts cell signaling and metabolism
March 1–4, 2022 | Monterey, Calif.
The ASBMB Deuel conference is a must-attend event for leading lipids investigators — and for scientists who've just begun to explore the role of lipids in their research programs. This event will bring together a diverse array of people including those who have not attended Deuel or perhaps any lipid meeting before.
Attendees enjoy the informal atmosphere that encourages free and open discussion, and is a forum for the presentation of new and unpublished data. Interested scientists are invited to attend and encourage trainees to submit abstracts.
"We'd love to bring in people who might not have cut their teeth in the lipid metabolism field but have found their way to studying lipids. In many cases, that's where you get the most exciting, unusual and off-the-wall presentations, and that can spark collaborations that may have otherwise not have happened."

— Russell DeBose–Boyd, co-organizer
"In recent years, we have begun to gain deep insights into the mechanisms of lipid trafficking. We thought it would be great to have a meeting focusing on that aspect and what those what these new insights are telling us about cell signaling and metabolism."

— Arun Radhakrishnan, co-organizer
Important dates
| | |
| --- | --- |
| Jan. 10 | Abstract deadline |
| Feb. 1 | Registration deadline |
Havel lecture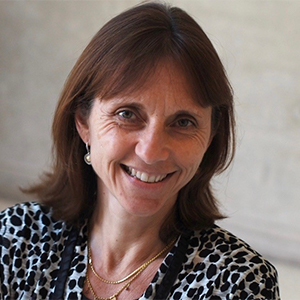 Murielle M. Véniant
Scientific Executive Director, Amgen Inc.
Targeting dual mechanisms for treating obesity
Registration
Choose between single or double occupancy (shared accommodation with another meeting registrant, designated or assigned roommate.)
Early registration


(by Dec. 6)

Regular registration


(by Feb. 1)

Trainee Double
$700
$800
Trainee Single
$1,500
$1,600
PI/Industry Double
$1,200
$1,300
PI/Industry Single
$1,700
$1,800
COVID-19 vaccine requirement
For the health and safety of attendees, ASBMB/Deuel is requiring COVID-19 vaccines for anyone attending this conference. Mask-wearing and other requirements will be taken into consideration based on state and local guidelines and will be communicated with attendees before the start of the event.
Access the latest COVID-19 guidelines from:
Accommodation
The conference package includes meeting registration, three nights lodging at InterContinental the Clement Monterey (check in March 1 and check out March 4) and meals/receptions. Attendees are on their own for lunch.
All accommodation arrangements must be made directly through the ASBMB during the registration process.​
If you require an early arrival or late departure (one night pre- and/or post-meeting) you may purchase these additional nights during the registration process, $275 per room per night inclusive of taxes.
Industry attendees
The ASBMB Deuel Conference on Lipids is dependent on support from pharmaceutical and biotechnology companies. By long tradition, unchanged for more than 30 years, registrants from industry are required to provide a financial contribution to support the meeting. Please contact Stephen Young regarding your organization's donation before registering for the meeting.
What's included
The 2022 Deuel package includes:
All scientific sessions and meeting materials
3 nights lodging (arriving March 1, departing March 4)
Meals and networking receptions. Attendees are on their own for lunch.
Note: No commuter registration fee available.
Registration changes
Registration changes will be accepted as space allows until Jan. 31, and can be made by contacting deuel@asbmb.org or calling the ASBMB accounting department at 240-283-6600.
Cancellation policy
Cancellations received in writing on or before Jan. 31 are subject to a $100 processing fee. No refunds will be issued for cancellations after Jan. 31, due to final guarantee commitments. Email meetings@asbmb.org and attach a copy of your meeting registration receipt/paid invoice.
Program schedule
Tuesday agenda
The Havel Lecture
Targeting dual mechanisms for treating obesity
Murielle M. Véniant, Amgen Inc.
Wednesday agenda
Session 1: Lysosomes — Uptake and processing of exogenous lipids
Understanding lipid dynamics via chemical imaging
Meng Wang, Baylor University
Molecular basis of cholesterol absorption revealed by cryo-EM structure of dimeric human NPC1L1
Xiaochun Li, University of Texas Southwestern Medical Center
Chaperone-mediated autophagy and lipids: The fate of fat in the hands of proteins
Susmita Kaushik, Albert Einstein University
Monitoring ER contacts with the endosomal-lysosomal system
Jen Liou, University of Texas Southwestern Medical Center
Session 2: Plasma membrane — Lipid-mediated intra- and inter-cellular communication
Discovery of disease-correlated lipids via mass spectrometry profiling
Alan Saghatelian, Salk Institute
Cellular lipid trafficking principles uncovered by rapid manipulation of proteins
Elina Ikonen, University of Helsinki
Cholesterol accessibility in host–pathogen conflict
Neal Alto, University of Texas Southwestern Medical Center
The inextricable link between cholesterol and Hedgehog signalling
Rajat Rohatgi, Stanford University
Thursday agenda
Session 3: Endoplasmic reticulum and mitochondria — Central hubs for lipid synthesis, storage and metabolism I
Structure and dynamics of the axonal ER in health and disease
Gia Voeltz, University of Colorado
Metabolism and transport of mitochondrial lipids
David Pagliarini, Washington University in St. Louis School of Medicine
Structural basis for sterol sensing by Scap and Insig
Nieng Yan, Princeton University
Molecular mechanism of Scap in the SREBP pathway
Daniel Rosenbaum, University of Texas Southwestern Medical Center
Session 4: Endoplasmic reticulum and mitochondria – Central hubs for lipid synthesis, storage and metabolism II
Session will conclude with two short talks chosen from poster submissions.
The Journal of Clinical Investigation Distinguished Lecture
Cargo receptors in the ER: From clotting factors to cholesterol regulation
David Ginsburg, University of Michigan Medical School
Organelle dynamics and intracellular lipid trafficking
Sarah Cohen, University of North Carolina
Stable isotope tracing reveals altered lipid trafficking in PNPLA3 mutants
Michelle Clasquin, Pfizer Inc.
Friday agenda
Session 5: Lipid sensing and trafficking in disease
The vitamin K synthetic enzyme UBIAD1 moonlights as a key regulator of cholesterol synthesis
Russell DeBose-Boyd, University of Texas Southwestern Medical Center
Modulating metabolic pathways – impact on disease states
Bei Zhang, Pfizer Inc.
From cachexia to obesity: Understanding cytokine-mediated adipose reprogramming and lipid mobilization
Rodney Infante, University of Texas Southwestern Medical Center
Lipid metabolism in age-related macular degeneration
Tony Walshe, Novartis AG
Sign up for email updates
Enter your email address below to receive updates about the ASBMB Deuel Conference on Lipids