Award
'Hands down the most talented young investigator in lipid biology'
Tobias Walther lands the Shaw Award in Lipid Research
Tobias Walther, associate professor at the Yale School of Medicine, is the winner of the American Society of Biochemistry and Molecular Biology's 2013 Walter A. Shaw Young Investigator Award in Lipid Research.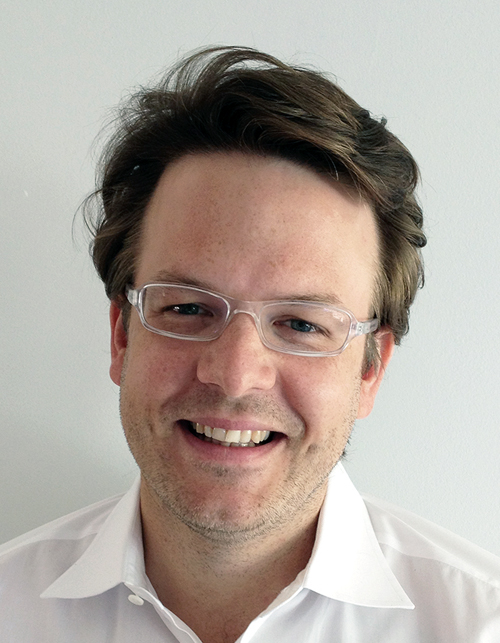 "I feel very honored and humbled by ASBMB rewarding our work on lipid homeostasis and storage with the Walter A. Shaw award. It is great to follow in the tradition of many excellent scientists, and I look forward to the discoveries to come."
–TOBIAS WALTHER

Throughout his career, Walther has worked on numerous cell biology problems, but a main focus is on cellular lipid droplets. His work on the subject has helped to propel lipid droplets into an important interest in cell biology with vast implications in multiple fields.

Together with his scientific partner, Robert Farese Jr. at the Gladstone Institutes and the University of California, San Francisco, Walther's laboratory has been pioneering the domain. The team used a combination of systematic approaches, including RNAi screening, quantitative proteomics and cutting-edge microscopy to work out many mechanisms of LD formation and growth. One of his most recent achievements involved the use of proteomics data leading to the discovery of a feedback system that regulates phosphatidylcholine synthesis and LD growth.

Walther published his first paper as an exchange undergraduate student at the Southern Methodist University in Dallas. He obtained his Ph.D. in 2002 at the Ludwig-Maximilians University of Munich, working at the European Molecular Biology Laboratory, where he identified factors of nuclear pores assembly. He then joined the University of California at San Francisco for his postdoctoral training, during which time he studied plasma membrane organization and began his work on lipid droplets. From 2006 until 2010, he was group leader at the Max Planck Institute of Biochemistry in Martinsried, Germany.

Peter Espenshade, winner of the 2012 award, said in his nomination letter of Walther that in addition to Walther's scientific contributions, "he has an amazing ability to effectively collaborate with others." Farese said of Walther, "Put simply, I think he is an immensely talented scientist and hands down the most talented young investigator in lipid biology."

Walther received his award and delivered an award lecture during the Experimental Biology 2013 conference in Boston.
Join the ASBMB Today mailing list
Sign up to get updates on articles, interviews and events.
Latest in People
People highlights or most popular articles