Award
Kahn honored for research, mentoring
She won FASEB's Excellence in Science Award
Barbara Kahn is the recipient of the Federation of American Societies for Experimental Biology's 2019 Excellence in Science Award.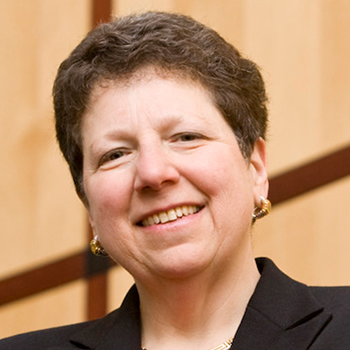 "It is an honor to receive this award on behalf of the talented postdoctoral fellows, students and junior faculty who have catalyzed the discoveries in my lab, and our collaborators who have expanded our scientific horizons. The inspiration and skills of this team deserve this award. As a physician-scientist, my vision is to leverage emerging technologies to better understand metabolism and discover new approaches to prevent and treat metabolic diseases."
— BARBARA KAHN
FASEB is honoring Kahn, the George R. Minot endowed chair and professor of medicine at Harvard Medical School and vice chair for research strategy in the Beth Israel Deaconess Medical Center department of medicine, for her contributions to diabetes research and the scientific community. Kahn is a member of the National Academy of Sciences and the National Academy of Medicine and a fellow of the American Association for the Advancement of Science.
Gerald I. Shulman, a professor at Yale University, wrote in his nomination letter that Kahn "has made pioneering discoveries throughout the past 30 years that elucidate the molecular mechanisms underlying obesity, insulin resistance and type 2 diabetes, with a particular emphasis on the role of the adipocyte in regulating glucose homeostasis."
In the 1990s, Kahn discovered that obese and diabetic people had downregulation of the major insulin-regulated glucose transporter protein, GLUT4, in fat cells, causing insulin resistance. This discovery fueled a research career studying insulin action and the pathogenesis of type 2 diabetes. Kahn's work regarding the cellular and molecular effects of altered GLUT4 levels resulted in identification of novel mechanisms that cause insulin resistance and increase the risk of developing diabetes. In the early 2000s, her lab determined that the fat-secreted retinol binding protein 4, RBP4, is increased in adipose tissue and blood in obesity and type 2 diabetes in humans, and this causes insulin resistance by creating a pro-inflammatory state. In 2012, Kahn's lab found that increasing GLUT4 protein expression induces carbohydrate-response element-binding protein (ChREBP) which regulates fatty acid synthesis. Kahn's lab discovered ChREBP is necessary in adipocytes to maintain whole-body insulin sensitivity.
The insights gained from these studies led to the discovery of a new class of lipids called branched fatty acid hydroxy fatty acids, or FAHFAs. Insulin-resistant people have low biological concentrations of FAHFAs. If these lipids are restored to normal healthy levels in diabetic mice, insulin sensitivity improves. These lipids may provide a new therapeutic treatment for Type 2 diabetes.
Kahn's contributions go beyond groundbreaking research. She has mentored 100 postdocs and students, and she has played a leadership role in mentoring programs that help junior faculty, especially underrepresented minorities and women, gain high-visibility positions in the research community.
As a physician–researcher, Kahn has served as a consultant for the National Diabetes Advisory Board at the National Institutes of Health and is on the Advisory Council for the National Institute of Diabetes, Digestive and Kidney Diseases. She has served on numerous American Diabetes Association committees and as an editor for several academic journals. Kahn is also a leader within the Beth Israel Deaconess Medical Center where she was chief of the Diabetes Unit and the Division of Endocrinology, Diabetes, and Metabolism. She also co-chairs the Unconscious Bias Awareness committee for the department's Committee on the Advancement of Women.
Kahn will receive her award at the ASBMB annual meeting during the Experimental Biology 2019 conference in Orlando, where she will deliver an award lecture titled "Glucose transport, adipose biology and novel mechanisms for regulating systemic insulin sensitivity" at 8 a.m. April 8 in Valencia Ballroom A at the Orange County Convention Center.
Enjoy reading ASBMB Today?
Become a member to receive the print edition monthly and the digital edition weekly.
Learn more
Get the latest from ASBMB Today
Enter your email address, and we'll send you a weekly email with recent articles, interviews and more.
Latest in People
People highlights or most popular articles