Annual Meeting
Deepening research on oxygen's role, with an eye on health
When Julianty Frost was a child on Great Karimun Island in Indonesia, she attended school, though her parents never had. The absence of education in her family loomed large in her youth; two relatives died because the community lacked health information and proper medical care.
Between home and the classroom, Frost learned two dialects of Chinese — Hokkien and Teochew — along with the official Indonesian language and English, the lingua franca of global science. She picked up Mandarin from watching TV at home. "I grew up in five languages," she said.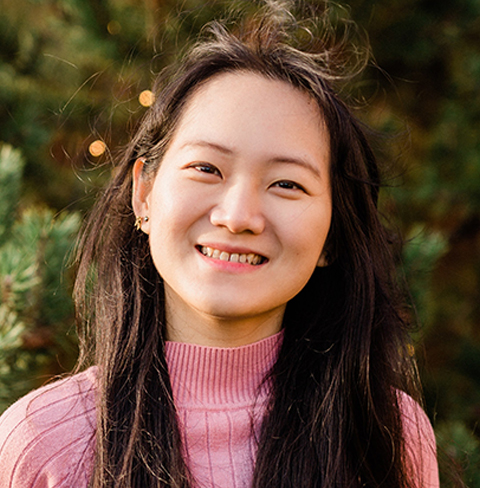 Julianty Frost
Frost, who recently served as a research associate in molecular and clinical cancer medicine at the University of Liverpool, developed a love of science at her postsecondary polytechnic school in Singapore, where she moved on her own when she was 14.
Frost won a 2022 J BC Herbert Tabor Early Career Investigator Award for research she did as a postdoctoral fellow in the laboratory of Alessio Ciulli, a professor of chemical and structural biology and director of the Centre for Targeted Protein Degradation at the University of Dundee in Scotland. A series of happy accidents led her to Scotland and then to England.
While earning her polytechnic diploma in Singapore, Frost enjoyed a final-year internship in Dublin. There one of her mentors had ties with the University of Dundee. Frost got the opportunity to attend the institution as a third-year undergraduate, and she seized it.
"It was challenging, but it worked out," she said.
Frost dove into an honors project on the degradation of a hypoxia-inducible factor. She pursued graduate studies with Ciulli's associate, Sonia Rocha, then a professor at Dundee and now executive dean of the new Institute of Systems, Molecular and Integrative Biology at the University of Liverpool.
"It was she who encouraged me to consider the path of the Ph.D.," Frost said. "Sonia had an open door."
Frost deferred receipt of her JBC Tabor award for a year because she was on maternity leave. As she charts her next career step, which she hopes will include the data analysis she loves, she hasn't lost her sense of wonder.
"There's just so much to discover," she said. "Everything in the body, every molecule works to make us who we are."
Specific inhibitors show treatment potential
Von Hippel–Lindau syndrome, or VHL, is a rare hereditary condition caused by a mutation in a single gene. The disorder is linked to cysts and tumors in multiple organs, such as the brain, spinal cord, eyes, kidney and pancreas.
Julianty Frost, Sonia Rocha and Alessio Ciulli worked together at the University of Dundee to characterize inhibitors of the VHL protein, a tumor suppressor that is part of a Cullin2 ligase complex. The team used mass spectrometry to pinpoint proteomic changes set off by the VHL inhibitor, compared with those caused by hypoxia or the enzyme inhibitor IOX2.
In a result that surprised the research team, VHL inhibitors up-regulated VHL itself by means of protein stabilization of VHL isoforms. The study showed how specific VHL inhibitors can be and how their impact varies with the length of treatment. These findings suggest that use of VHL inhibitors may not produce overt side effects from stabilized hypoxia-inducible factor alpha, a transcription factor that plays a key role in the cell's response to low oxygen.
The study zeroed in on the features of a small-molecule VHL inhibitor that Frost first examined in her doctoral thesis. This molecule "has the potential for chronic anemia treatment," Frost said, noting that similar substances are now in clinical trials.
"Von Hippel-Lindau (VHL) small-molecule inhibitor binding increases stability and intracellular levels of VHL protein" was published in the Journal of Biological Chemistry in August 2021. Frost and other winners of the JBC Tabor Award will give talks during a symposium on Sunday, March 26, at Discover BMB in Seattle.
Enjoy reading ASBMB Today?
Become a member to receive the print edition monthly and the digital edition weekly.
Learn more
Get the latest from ASBMB Today
Enter your email address, and we'll send you a weekly email with recent articles, interviews and more.
Latest in People
People highlights or most popular articles