Award
Malhotra recognized
with ASBMB–Merck Award
Vivek Malhotra, chairman of the cell and developmental biology program at the Centre for Genomic Regulation in Barcelona, has been named the winner of the 2013 American Society for Biochemistry and Molecular Biology-Merck Award for his studies in understanding the mechanisms and machinery of membrane trafficking and Golgi function and biogenesis.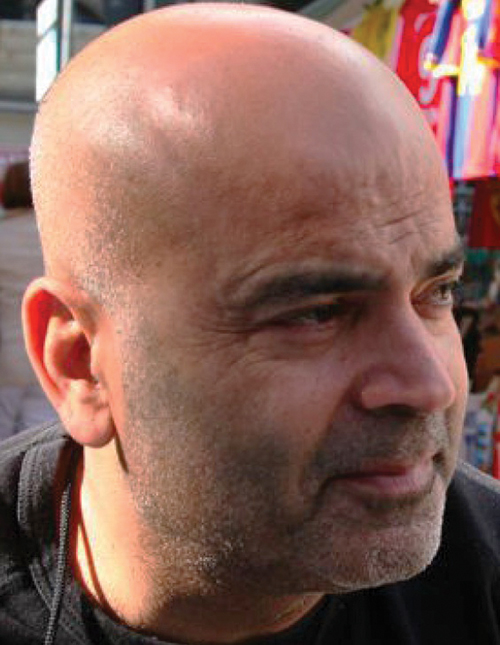 Malhotra began his research as a postdoctoral fellow in the lab of James Rothman, where he provided insight into the NSF protein in vesicle fusion and isolated the famous COPI-coated vesicles. In his nomination letter for Malhotra, Rothman said, "Malhotra is a very prominent senior cell biologist whose many contributions stand out not only in their substance but also because they are characterized by bold imagination and the development of new concepts."

For the next 18 years, Malhotra was a professor at the University of California, San Diego. There he contributed numerous discoveries to the field. He identified a natural product from sponges called ilimaquinone, or IQ, which triggers the disruption of Golgi organization. These discoveries led to the establishment of the involvement of heterotrimeric G proteins, protein kinase D and diacylglycerol in vesicle formation and cell-surface transportation.

Malhotra's research addressed the controversy of Golgi membrane fate during mitosis and identified a new cell-cycle checkpoint. He demonstrated that fragmentation of Golgi membranes is required for mitosis entry. The fragmented Golgi membranes then serve as templates for the formation of Golgi stacks in daughter cells.

Finally, Malhotra identified novel components in secretion after performing a genomewide screen in Drosophila. From that, he discovered a set of components necessary for Golgi structure and function. These novel genes were labeled transport and Golgi complex organization genes, or TANGOs. Aiding to the understanding of trafficking, Malhotra and colleagues recently reported unconventional protein secretion that bypasses the Golgi. This mode of secretion is mediated by autophagosome-like vesicles forming compartments called CUPS, for compartment for unconventional protein secretion.

Ari Helenius of the Institute of Biochemistry at the Swiss Federal Institute of Technology in Zurich, in his letter of support for Malhotra's nomination, called him "an undisputed conceptual leader in the field of membrane transport." Helenius continued: "In addition, he has been a pioneer in introducing new methodologies and experimental approaches."

Malhotra will receive his award during the 2013 Experimental Biology conference in Boston, where he will deliver an award lecture. The presentation will take place at 9:05 a.m. April 22 at the Boston Convention and Exposition Center.

The ASBMB–Merck Award recognizes scientists with outstanding contributions to biochemistry and molecular biology research. It provides a plaque and $5,000 and covers transportation and expenses to attend the ASBMB annual meeting to present a lecture.
Enjoy reading ASBMB Today?
Become a member to receive the print edition monthly and the digital edition weekly.
Learn more
Get the latest from ASBMB Today
Enter your email address, and we'll send you a weekly email with recent articles, interviews and more.
Latest in People
People highlights or most popular articles