Annual Meeting
Shifting gears to find the right path
Rebecca Haeusler will speak at the ASBMB annual meeting's Journal of Lipid Research session
Rebecca Haeusler is an expert in metabolic diseases and an associate professor at Columbia University Irving Medical Center, but her career trajectory has been far from straightforward.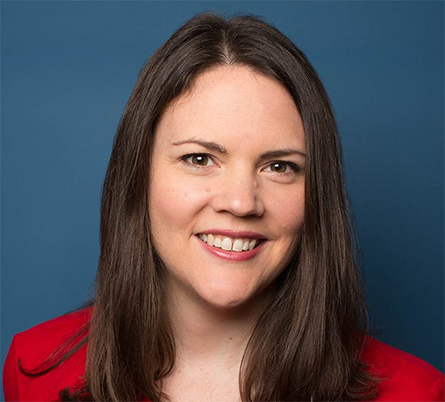 Rebecca Haeusler
Growing up in Michigan, Haeusler decided on engineering as a career prospect. While pursuing her undergraduate degree at the Massachusetts Institute of Technology, however, she had a change of heart.
"I attended MIT thinking I would go into engineering," she said, "but I changed my mind when I got bit by the biological sciences bug."
Haeusler worked as a research associate before starting her Ph.D. in biological chemistry at the University of Michigan. There, she learned to think critically, she said, and to work as part of a research team studying transfer RNAs in yeast. Although basic research was exciting, her thesis topic was far removed from any real-world application. "I felt compelled to move into a topic more closely related to human health and disease," she said.
Her aspirations soared when Haeusler worked on a grant where trainees designed a semester-long course, choosing the topic, inviting outside speakers and leading weekly journal clubs and discussions. "I ended up reading articles on insulin and leptin signaling that strongly sparked my interest," she said.
She became interested in metabolic diseases and changed research topics when she entered her postdoctoral training period in Domenico Accili's lab at Columbia University.
This change came with challenges. Haeusler had to learn new techniques and change her entire thought process to encompass multiple organs instead of individual cells — all while trying to prove her mettle in a new lab. One-on-one mentoring with her PI and support of her colleagues helped her succeed and excel, she said.
Looking back, she said that being honest to yourself and letting go of pride and ego are the keys to success. "When I was working as a technician before graduate school, my boss called me out for not asking for help when I needed it," she said. "The lesson sticks with me, and I still strive to apply it every day."
A focus on lipoproteins and bile acids
When a person becomes obese or insulin resistant or is diagnosed with Type 2 diabetes, their body's ability to metabolize lipids and cholesterol changes. As many people become hyperfocused on healthy living and body weight, understanding the root causes of metabolic disease progression assumes a special role.
Rebecca Haeusler's lab aims to increase that understanding by focusing on lipoproteins and bile acids. Lipoproteins are complexes that transport cholesterol through the blood stream, while bile acids are involved in the digestion of fat. Both are dysregulated in insulin resistance, diabetes and obesity.
Bile acid composition is altered by numerous physiological and pathophysiological states, interventions and medications, leading to metabolic consequences that are particularly difficult to tease apart in humans. To learn about these consequences, Haeusler's lab uses mice that have humanized bile acid composition. Recent work has shown that, contrary to expectations, the presence of muricholic acids (abundant in mice and rats but not humans) does not protect against high fat diet–induced obesity, glucose intolerance and liver fat accumulation, suggesting that additional research is needed to understand the effects of bile acid composition on the body and molecular mechanisms.
Enjoy reading ASBMB Today?
Become a member to receive the print edition monthly and the digital edition weekly.
Learn more
Get the latest from ASBMB Today
Enter your email address, and we'll send you a weekly email with recent articles, interviews and more.
Latest in People
People highlights or most popular articles