Society News
Society news briefs: January 2022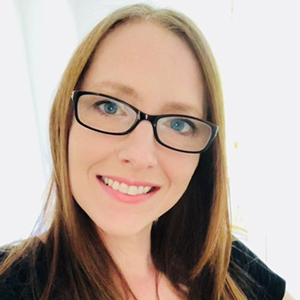 Ann Brameyer
New meetings manager
Ann Brameyer joined the society's meetings department in November. She has two decades of professional events experience. She earned her bachelor's at American University and event-management certificate at George Washington University. She can be reached at abrameyer@ASBMB.org.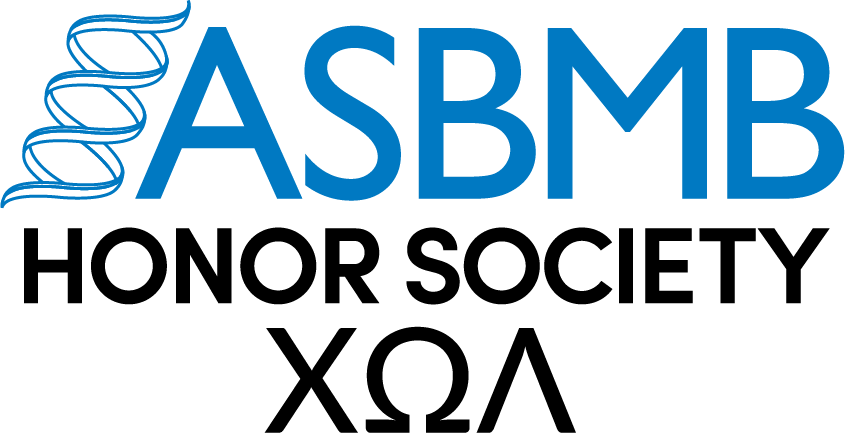 Nominations for the ASBMB Honor Society due Jan. 31
Student Chapters members are eligible for election into the ASBMB Honor Society, ΧΩΛ. The honor society recognizes juniors and seniors demonstrating exceptional achievement in academics, research and science outreach. Get more information and apply.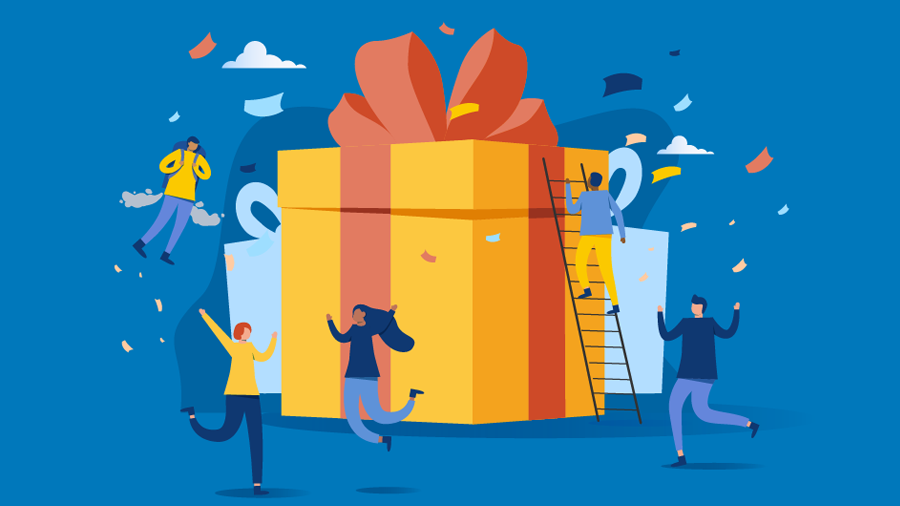 Give the gift of ASBMB membership
Give a colleague, student or friend a full year of exceptional resources and enriching experiences. Purchase a gift membership.
It's certification exam registration time
The 2022 ASBMB degree-certification exam registration window runs from Jan. 5 through Jan. 31. The certification exam is open to all undergraduate students enrolled in ASBMB-accredited programs and is designed to test students' knowledge and understanding of the core competencies in biochemistry and molecular biology developed by the ASBMB and its members. Find out more about the exam and the accreditation process.
Summer research funding for Student Chapter members
The ASBMB supports the development of new scientific minds. Student Chapter members may apply for the Undergraduate Research Award, which grants $1,000 to support the awardee's summer research projects. The deadline for this year's award is March 1. Applicants must submit a research statement that includes details of the methods used for data collection and a clear summary of the proposed project. Additional requirements can be found here.
Nominations for Outstanding Chapter Award due Feb. 14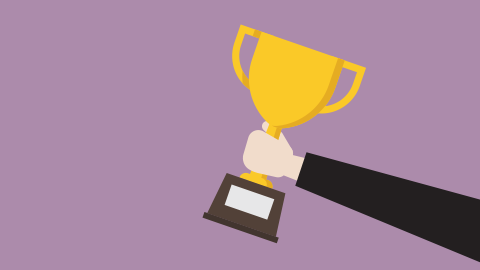 Each year, the ASBMB recognizes a Student Chapter that excels in its leadership, scholarship and service in the areas of biochemistry and molecular biology. A winning chapter, selected for its demonstrated track record of accomplishments at both the chapter and the individual level over the past year, will be honored at the 2022 ASBMB Annual Meeting in Philadelphia. All active chapters are eligible to apply. More information.
Veteran staffer Maher retires
Longtime American Society for Biochemistry and Molecular Biology staff member Ned Maher, who served as the society's first controller and went on to handle a variety of accounting and membership matters over the years, retired Dec. 31.
Maher joined the society in 1994. Before his appointment, the ASBMB outsourced its financial affairs. The chief executive at the time, Chuck Hancock, recruited Maher to develop internal accounting systems and controls.
"When I was first hired at ASBMB, they were just implementing their first societywide computer network and standardizing programs across departments," Maher said. "Up to this point, the society still did much of the record keeping manually, and the various computer applications that were in use were not interconnected."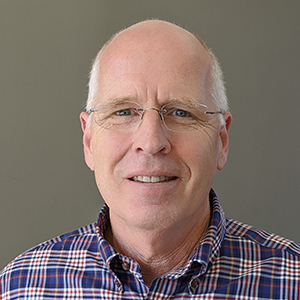 Ned Maher
Of course, in those days, the society had fewer journals and less programming. It made sense then for Maher to work at the headquarters in Bethesda, Maryland, part time.
"My position with the ASBMB has changed a lot over the years, and the society has been very flexible with work hours and duties," he said. "I have been the primary parent — Mr. Mom — for my three children, and my employment at ASBMB provided me with the flexibility to raise my children and still have a challenging and rewarding career."
Cindy Whalen, a staffer on the membership team, has worked with Maher since 2008. "Ned has been a pleasure to work with," she said. "He has always been very helpful, knowledgeable and has been my go-to for problem-solving or when I simply needed an extra hand to complete a task."
Other staffers describe Maher as a man with an unassuming manner. But, they noted, it was always obvious, upon entering the parking garage, whether he was at the office. Maher, a car aficionado, reliably drove a striking set of wheels. A few months before retiring, he showed up to the new Rockville headquarters in a sleek silver Corvette.
Steve Miller, the society's executive director, has been known to give Maher a good-natured ribbing.
"I wouldn't be surprised if Ned has had 17 cars in the 27 years he's been with the ASBMB. He's had anything from a Prius to a Porsche. It's like he's been auditioning for his next career as a car salesman," Miller quipped. "But, in all seriousness, it's been a real pleasure working with Ned, and I will miss him. I recall fondly consulting him when he was redesigning a vacation home on a river. I'm still awaiting my consulting fee. Good times."
Ed Marklin worked with Maher for his entire tenure. He said they first met when Marklin was troubleshooting computer issues for the IT department at the Federation of American Societies for Experimental Biology.
"We struck up a quick kinship for our love of cars. We would always discuss the newest models, styles and performance from various automakers," Marklin said. "Later, when Steve Miller was hired, he would join in our discussions. Steve and I would try and spark Ned's interest to go out and look for a new car. Sometimes it worked, other times it took a little longer for Ned to think about. But, eventually, it would happen. We would drive into the office garage on Monday morning, and there would be a new shiny set of wheels."
Marklin said Maher always would give his work pals "the grand tour of his new beast."
"I am going to miss seeing his new cars and really miss our daily conversations," he said. "Ned has been a great colleague and a true friend."
Enjoy reading ASBMB Today?
Become a member to receive the print edition monthly and the digital edition weekly.
Learn more
Get the latest from ASBMB Today
Enter your email address, and we'll send you a weekly email with recent articles, interviews and more.
Latest in People
People highlights or most popular articles