Announcement
Calendar of events, awards and opportunities
Just added: Webinar on Black hidden figures in physiology, celebrating Black chemists, NSF listening session on diversity/inclusion and a life sciences virtual career fair
Every week, we update this list with new meetings, awards, scholarships and events to help you get your ducks in a row. If you'd like us to feature something that you're offering to the bioscience community, email us with the subject line "For calendar." ASBMB members' offerings take priority, and we do not promote products/services. Learn how to advertise in ASBMB Today.
Feb. 15: Deadline to apply for scicomm workshop
The Green Science Policy Institute is presenting a two-session workshop on March 10 and 17 "for scientists who want to more effectively use their research to benefit public health." It will include exercises, group discussions and expert talks. Here's what the website says: "The first two-and-a-half-hour session will cover scientific strategy such as selecting a research topic to support policy in the public interest. The second session will cover communications strategy including impactful writing, choosing an optimal release date, composing a press release in accessible language with a 'hook' to attract attention, and speaking with the press." We learned about this opportunity on Twitter. Apply by Feb. 15.
Feb. 18: Life sciences virtual career fair
The BioCapital Life Sciences Virtual Career Fair on Feb. 18 is free for students and all other job seekers. The Maryland Life Sciences division of Maryland Tech Council is hosting the event. Full disclosure: The writer of this post has never heard of this event, but it's free so it's probably worth checking out. Register.
Feb. 18: How to get involved in policy from the bench
Three chapters of the Association for Women in Science are teaming up to present a virtual event designed to teach scientists how to engage in the policymaking process. There will be a panel discussion and a Q&A session. (One of the panelists is frequent ASBMB Today contributor Adriana Bankston.) Sign up for the Feb. 18 event, and see this Twitter thread about it.
Feb. 18: Up to $35K for outreach from ASCB
The American Society for Cell Biology is offering its members up to $35,000 to "engage local communities with the process of science and increase public scientific literacy." The next deadline for grant applications is March 31, but, before that, applicants should attend the Feb. 18 webinar to get tips on writing a successful application. Learn more.
Feb. 19: Survey of biology faculty members
Amy Vance, a doctoral candidate at the University of North Texas in the Department of Counseling and Higher Education, is conducting her dissertation research study on the professional identity and use of evidence-based teaching methods among biology faculty. The purpose of the study is to examine the professional identity of four-year college faculty members (i.e., as a scientist or an educator) in the discipline of biology and to understand to what extent their identity relates to the use of evidence-based teaching practices. If you are a biology faculty member at a four-year institution, please consider assisting Vance in her study by completing this survey. For more information, contact her at amyvance@my.unt.edu. The deadline to complete the survey is Feb. 19.
Feb. 23–24: Workshop on the environment and microbiome
The National Institute of Environmental Health Sciences is holding a two-day virtual workshop titled "Impact of Environmental Exposures on the Microbiome and Human Health" on Feb. 23–24. It's part of the institute's microbiome outreach activities and will cover the following: health and toxicity; environmental exposures; adsorption, disruption, metabolism and excretion; and models and methods. See the agenda. Register.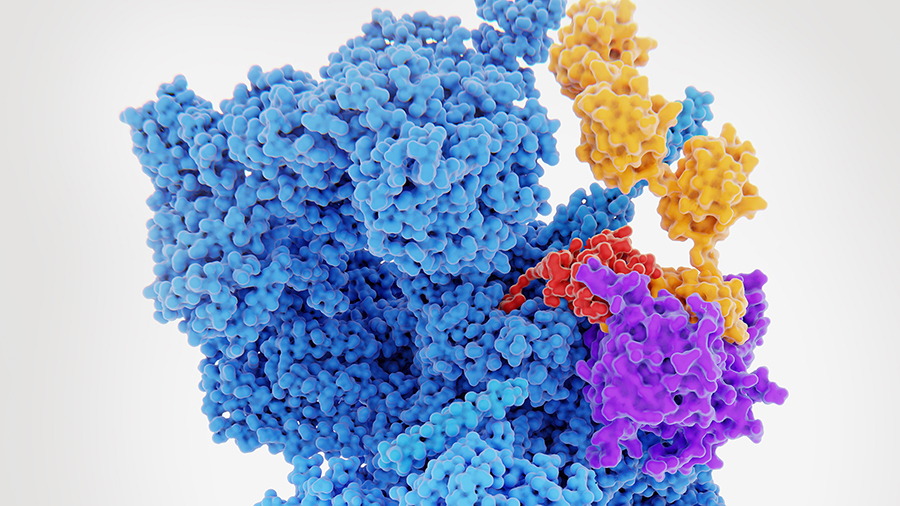 Feb. 24–26: Proteinases and their inhibitors
Founded by Hans Fritz and Vito Turk, the meeting has been providing a scientifically stimulating and outstanding open atmosphere to researchers on proteolytic enzymes for almost four decades. The meeting covers diverse and vibrant fields of protease research, such as mechanistic studies on proteases in their molecular, cellular and organismic context. Sessions include proteolysis in cancer; proteolysis in neuro-signaling and neurodegeneration; proteolysis in blood coagulation; discovery of protease substrates; mechanisms and engineering of proteases, ligases, their substrates and inhibitors. This will be a forum primarily for young scientists (pre- or postdoctoral) to present their exciting and/or intriguing results for discussion with leading experts. Learn more.
Feb. 25: Webinar celebrating hidden figures in physiology
For Black History Month, the American Physiological Society is hosting a free webinar, "Storytelling: Celebrating Hidden Figures in Physiology," at 11 a.m. Feb. 25. It will be moderated by Corey L. Reynolds of Merck. See the list of panelists and register.
Feb. 28: Deadline to nominate a Black chemist
C&EN BrandLab, in partnership with Pfizer, is celebrating Black chemists not just in February, but throughout 2021, by recognizing their contributions across C&EN's social media platforms. You can nominate a Black chemist to be featured through the end of February. Learn more.
March 1: CUR mentor award nominations due
The Council on Undergraduate Research is accepting nominations and self-nominations through March 1 for its biology division's mentor awards. We recommend checking the website to be sure you understand who is allowed to submit nominations, as there is some fine print. There are three categories for the awards: early career, midcareer and advanced career. The nomination package requires two letters from students, among other things. Learn more.
March 5: NSF listening session on diversity, inclusion and equity
The ASBMB's own Kayunta Johnson–Winters of the University of Texas at Arlington will be on the panel for this National Science Foundation Division of Chemistry event. (Read her recent ASBMB Today essay, "Being Black in the ivory tower.) She'll be joined by Miguel García-Garibay of the University of California, Los Angeles, and Rigoberto Hernandez of Johns Hopkins University. Register.
March 8–10: NASEM workshop
National Academies of Sciences, Engineering, and Medicine will host a workshop titled "Quantum Science Concepts in Enhancing Sensing and Imaging Technologies: Applications for Biology" virtually on March 8–10. The announcement we received said the event will cover "research and development needs to advance biological applications of quantum-enabled sensing and imaging technologies." Learn more about the project. Register for the event here.
March 8: Deadline to apply to attend health disparities event
The National Institute on Minority Health and Health Disparities is hosing a virtual Health Disparities Research Institute in August, but the time to apply is now through March 8. This event is for early-career extramural researchers, and it's important to check out the eligibility criteria. Here's a nugget from the event website: "The program will feature lectures on minority health and health disparities research, small group discussions, mock grant review, and seminars." Learn more about the institute.
March 16: Funding opportunity for rare disease research
We learned about a call for proposals from the Clayco Foundation to support investigators conducting research of retinal vasculopathy with cerebral leukoencephalopathy, or RVCL, an ultra-rare fatal vasculopathy that leads to brain lesions (strokes, visual impairment, dementia) and multiorgan vascular damage. It is caused by autosomal dominant mutations within the C-terminal region of the TREX1 gene. Underlying pathology has been speculated to be a consequence of alterations in DNA damage repair, dysregulation of innate immune pathways, acceleration of cellular senescence, or dysregulated handling of cellular debris. See the CFP.
March 31: Deadline for Lasker essay contest
The Lasker Foundation's annual essay contest is now accepting submissions. It's open to all biomedical and public health students, including graduate and medical students, and postdocs and offers a $5,000 prize. This year's prompt asks: "What is the most important scientific lesson you have learned from the COVID-19 pandemic? Discuss how that lesson will influence your research work and/or career." Submit your 800-word essay by March 31. Learn more.
April 12: Nominations for C&EN's Talented 12 program due
C&EN's Talented 12 program, now in its seventh year, showcases the brightest minds who are doing the cutting-edge science to tackle a global challenge. C&EN is seeking nominations for early-career candidates who are doing impactful research. The program is sponsored by Thermo Fisher Scientific. Nominate.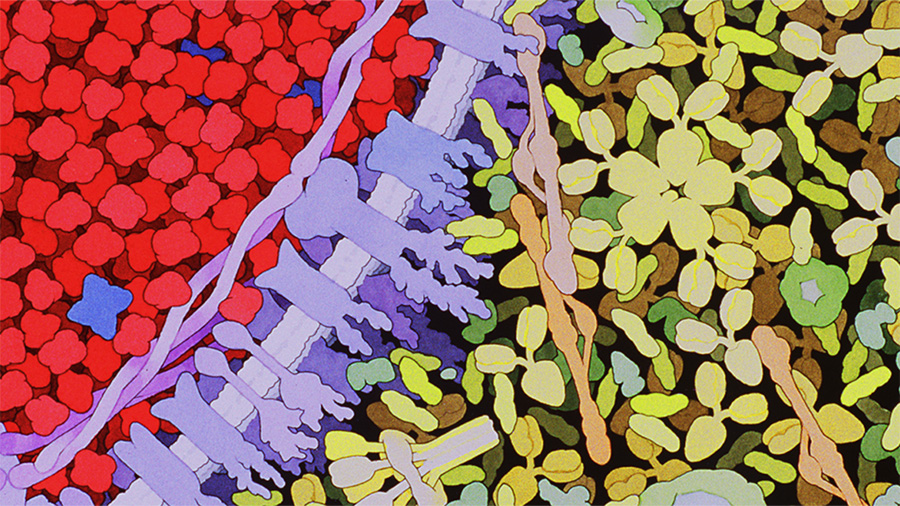 May 4–5: A special symposium celebrating the 50th anniversary of the Protein Data Bank
This celebration of the 50th anniversary of the founding of the Protein Data Bank as the first open-access digital data resource in biology will include presentations from speakers from around the world who have made tremendous advances in structural biology and bioinformatics. Students and postdoctoral fellows are especially encouraged to attend and will be eligible for poster awards. Learn more.
May 31: Application deadline for IUBMB editorship
The International Union of Biochemistry and Molecular Biology is seeking a new editor for its journal Biotechnology and Applied Biochemistry. The editor has a three-year term. Applications are due May 31. See the job description and application instructions.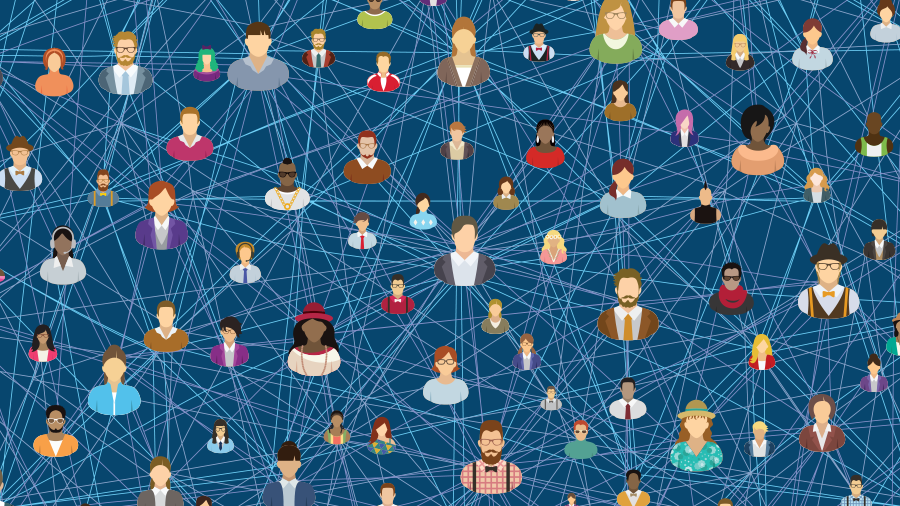 Call for virtual scientific event proposals
The ASBMB provides members with a virtual platform to share scientific research and accomplishments and to discuss emerging topics and technologies with the BMB community.
The ASBMB will manage the technical aspects, market the event to tens of thousands of contacts and present the digital event live to a remote audience. Additional tools such as polling, Q&A, breakout rooms and post event Twitter chats may be used to facilitate maximum engagement.
Seminars are typically one to two hours long. A workshop or conference might be longer and even span several days.
Prospective organizers may submit proposals at any time. Decisions are usually made within four to six weeks.
Join the ASBMB Today mailing list
Sign up to get updates on articles, interviews and events.
Latest in Careers
Careers highlights or most popular articles