Event
A hybrid symposium on mass spec
Coming to Cambridge and a computer near you this fall
The 14th International Symposium on Mass Spectrometry in the Health and Life Sciences will take place Aug 14–18 in Cambridge, Massachusetts, and online. Co-organizer Bernhard Küster, a professor at Technical University of Munich, talked to ASBMB Today about the symposium and what participants can expect. The interview has been edited for style and clarity.
What is the goal of the meeting?
The purpose of the meeting is to bring together true leaders in the field, both from academia and industry, to present and discuss the latest and greatest scientific advances that are enabled by the application of mass spectrometry and related technologies.
What do you think some of the themes will be?
People are excited about single-cell proteomics, but many improvements have to be made during sample preparation and data acquisition as well as informatics for proteomics to become practically useful.
Relatedly, proteomics informatics is continuing to be a big need as the data volumes increase and some of the informatics tools are not fully understood or validated.
Artificial intelligence also has arrived in mass spectrometry, and it will be important to learn where AI can and cannot be meaningfully applied.
Mass spectrometry–based proteomics is back on the high road in biotech and industry. The field needs not only to seize the many opportunities that this presents but also to make sure that mistakes are not repeated.
All of these and other areas require open and frank discussions, and there are no easy answers for many. Again, this meeting should be a good place to have such discussions, and these represent the true value of the meeting.
What is your experience with the meeting?
I first heard about the meeting at very end of the 1990s, when I was a postdoc. Albeit quite a small meeting in comparison, it had already a very good reputation back then to be a forum where the top people in the field would meet and discuss the science as well as the challenges. Both are important elements of this particular meeting and are something one does often not find at larger meetings.
The first time I got to go was in 2003, when I was a group leader at the biotech firm Cellzome (now part of GlaxoSmithKline) in Heidelberg, Germany, and then again as a university professor in 2014, and I have not missed a meeting since.
How did you become an organizer?
Up to this point, the conference had always been held in San Francisco. … In 2016, I was asked to organize a minisymposium on chemical proteomics on the day just preceding the main program. I guess I did a reasonably good job, because I was asked to co-organize the meetings in 2017 and 2019 and the current one.
The format of a minisymposium on the day before the main program turned out to be a great way to pick a nascent topic and discuss its potential but also pitfalls. This time, the topic is single-cell proteomics, an area that is in its baby years, and its direction and opportunities are just emerging. There are a lot of issues that make for great discussion material. Naturally, we aim to get the most visible players in that nascent area to present their latest results.
How did you select the invited speakers?
For the main program, we still strive to get some of the most accomplished researchers to present. But we also complement this with selecting younger talent — of which there is, luckily, no shortage — and we keep on improving the gender balance in the program, which becomes easier to do every year as equal opportunity measures are taking more and more effect.
What is the general breakdown of attendees?
My best guess is that the breakdown is something like 20% PIs, 50% postdocs and investigators at various levels of seniority, and 30% Ph.D. students.
What do you hope participants will gain by attending?
We hope for open and frank discussions about the merits of the technology and its application in the life sciences. … As mass spec and related technologies are becoming more and more accessible, there is a need to make sure that the basic education and understanding are kept at a high level.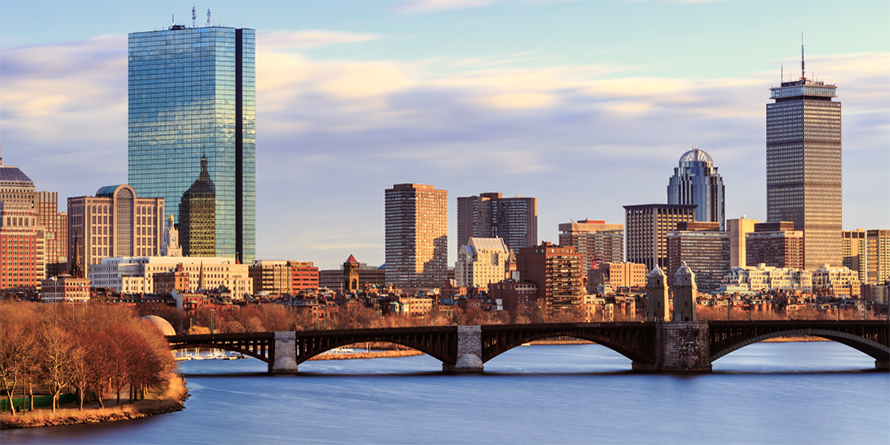 Mass spectrometry in the health and life sciences
This five-day hybrid symposium will be held at the Broad Institute in Cambridge, Mass., and provides the option to register for in-person attendance or virtual participation. The symposium will be an international forum for discussion of the remarkable advances in cell and human protein biology revealed by ever-more-innovative and powerful mass spectrometric technologies.
Important dates
May 16: Abstract submission deadline
May 16: Early registration deadline
July 1: Regular registration deadline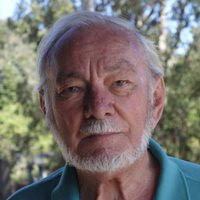 A. L. Burlingame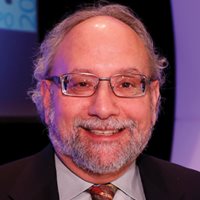 Steven Carr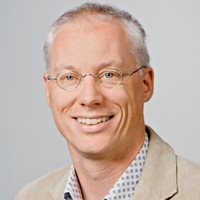 Bernhard Küster
Organizers
A. L. Burlingame, University of California, San Francisco
Steven Carr, Broad Institute of MIT and Harvard
Bernhard Küster, Technical University of Munich
Plenary speakers
Ivan Dikic, Goethe University Medical School
Connie Jimenez, VU University Medical Center
Ryan Kelly, Brigham Young University
Stuart Schreiber, Harvard University
Speakers
Marcus Bantscheff, GlaxoSmithKline
Hannah Boekweg, Brigham Young University
Claudia Ctortecka, Broad Institute of MIT and Harvard
Katherine Donovan, Harvard University
Brad Gibson, Amgen Inc.
Albert Heck, Utrecht University
Lan Huang, University of California, Irvine
Trey Ideker, University of California, San Diego
Jeroen Krijgsveld, German Cancer Center
Fan Liu, Leibniz Research Institute of Molecular Pharmacology
Matthias Mann, Max Planck Institute of Biochemistry
Ana Martinez Del Val, University of Copenhagen
Philipp Mertins, Max Delbrück Center for Molecular Medicine
Ilaria Piazza, Max Delbrück Center for Molecular Medicine
Andreas Pichlmair, Technical University of Munich
Markus Ralser, Francis Crick Institute
Matthew Rasband, Baylor College of Medicine
Julio Saez–Rodriguez, University of Heidelberg
Yardena Samuels, Weizmann Institute of Science
Erwin Schoof, Danish Technical University
Devin Schweppe, University of Washington
Nikolai Slavov, Northeastern University
Alice Ting, Stanford University
Forest White, Massachusetts Institute of Technology
Mathias Wilhelm, Technical University of Munich
Jana Zecha, AstraZeneca
Ying Zhu, Pacific Northwest National Laboratory
Enjoy reading ASBMB Today?
Become a member to receive the print edition monthly and the digital edition weekly.
Learn more
Get the latest from ASBMB Today
Enter your email address, and we'll send you a weekly email with recent articles, interviews and more.
Latest in Science
Science highlights or most popular articles