Feature
Advocacy Training Program delegates leave their mark on institutions, communities and federal policy
They used their new skills to improve their institutional environments, create new programs, draft policy recommendations, perform targeted outreach and more
When Marvin "Cortez" Bowlin stood up during the advocacy town hall at the American Society for Biochemistry and Molecular Biology annual meeting in Philadelphia earlier this year, he stole the show.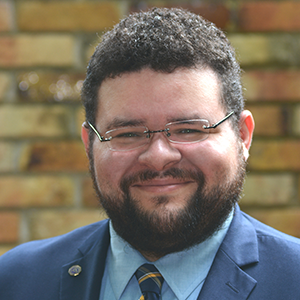 Bowlin
Bowlin passionately recounted how a peer grad student had been denied time off to attend her own father's funeral. Though it was clear that many in the audience of scientists from around the world were aghast, they weren't in a position to influence policies at Bowlin's university.
In that moment, Bowlin told ASBMB Today, he realized: "We have to be our own advocates. So, I better learn how to do that!"
Shortly after the meeting, Bowlin applied for the ASBMB Advocacy Training Program, a three-month externship run by the ASBMB public affairs department, to sharpen his advocacy skills and create the change he sought. He and nine other delegates completed the program over the summer.
Putting advocacy into action
Starting in May, the participants attended 11 training sessions and completed accompanying assignments to learn the science policy landscape and develop their written and verbal communication skills. Their training led up to a virtual Capitol Hill day in August where the delegates met with their senators to advocate for programs and policies that will support the next generation of scientists. Specifically, they made the case to:
About the program
The ASBMB Advocacy Training program is a three-month externship (running from May to August) that provides hands-on science policy and advocacy training and experience. Applications for the 2023 program will open in mid-March and close on April 21.
At first, the ATP delegates were nervous and not sure what to expect from their congressional meetings but quickly realized how fun and impactful they can be. One delegate, Cedric Lansangan, described Capitol Hill day as a "discomfort-inducing but consequently highly rewarding and stimulating activity."
Independent work
Each ATP participant chose a science policy issue on which to focus for the duration of the program. They were tasked with advocating for sound policy solutions at the local, state or federal level, and they were expected to complete an independent project, such as a policy brief, webinar or other outreach event.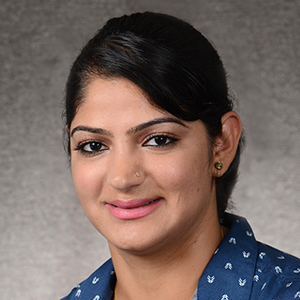 Arora
Ankita Arora: Increasing racial and ethnic diversity in genomics research
Ankita Arora, a science writer at the consulting company Nucleus Genomics, advocated for diversity in genomic databases.
Arora, who just had completed a postdoctoral fellowship at the University of Colorado Anschutz Medical Campus, organized a webinar with leaders from the National Institutes of Health All of Us Research Program, the California Initiative to Advance Precision Medicine and the American Association for Cancer Research.
The webinar covered current strategies, recent improvements and the road ahead at both national and state levels to move toward a more diverse, equitable and inclusive precision medicine initiative.
Additionally, she published an opinion piece in The Colorado Sun advocating for establishing a statewide program for precision medicine grounded in diversity, equity and inclusion principles.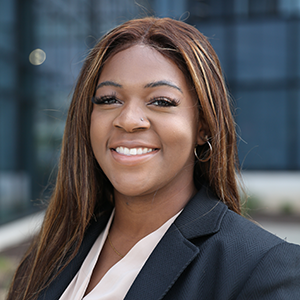 Evande
Roxanne Evande: Assessing the NSF GRFP peer-review process
Roxanne Evande, a Ph.D. candidate at the University of Delaware, investigated the peer-review process for the Graduate Research Fellowship Program at the National Science Foundation.
Evande cultivated a strong relationship with the former director of the program, Gisele Mueller–Parker, to gain insight and guidance. She created and distributed two surveys that assessed the experiences of applicants and reviewers. She compiled her analysis into a policy brief calling for more transparency in peer review as well as in-person bias training for NSF reviewers.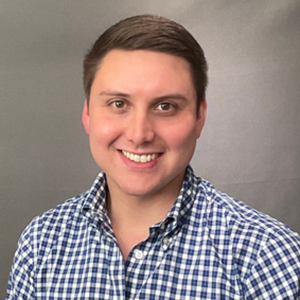 Feathers
Ryan Feathers: Helping students from low-resourced environments earn Ph.D.s
Ryan Feathers, a Ph.D. student at Cornell University, set out to provide resources to equip undergraduates from diverse backgrounds to pursue STEM Ph.D.s confidently.
Feathers established the Graduate School Admissions Information and Support for STEM Ph.D.s initiative. It offers guidance on admissions, funding and undergraduate research experiences.
It also supports incoming Ph.D. students via a mentorship program called the GAINS Buddies.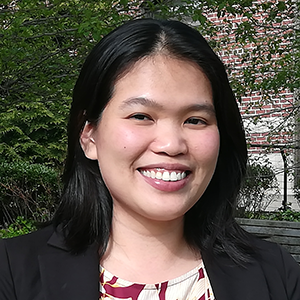 Nguyen
Lien Nguyen: Advocating for postdocs in Boston
By the time Lien Nguyen joined the ATP, she already was a postdoctoral leader at her institution, Brigham and Women's Hospital. She'd been advocating on behalf of postdocs for some time and decided to focus her ATP project on salary increases.
Nguyen put together an advocacy committee and developed communications to make people aware of it.
Her initial conversations with institutional leaders led to two new policies: (1) allow principal investigators the flexibility to pay postdocs higher salaries if they have available funds and (2) mandate that postdocs receive automatic increases per year according to the NIH's National Research Service Awards scale.
Today, Nguyen is working on surveys, identifying PI allies and hosting town halls with the hope of bringing salaries up to a minimum of $65,000 per year to match increases occurring in 2022 and 2023 at Harvard Medical School, a close affiliate of BWH.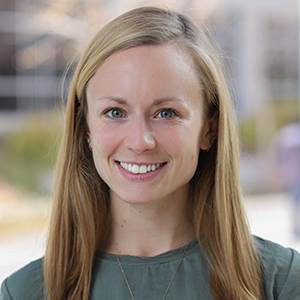 Pitsch
Emily Pitsch: Promoting evidence-based policymaking and science literacy in Utah
Emily Pitsch, a fifth-year biochemistry Ph.D. student at the University of Utah, conceived of the Utah Science Policy Initiative, which has two major goals.
The first goal is to equip state legislators with scientific knowledge they need to make evidence-based decisions about bills. The second is to provide similar unbiased information to the public.
Pitsch has teamed up with Leah Murray of the Walker Institute of Politics and Public Service at Weber State University, who recently received funding for this sort of work from the Local Science Engagement Network. Pitsch went on to also secure funding from the Research!America Civic Engagement Microgrant Program to support the initiative.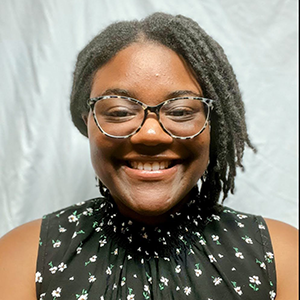 Fleming
Chelsea Rand–Fleming: Creating a local pipeline for U.S. veterans in STEM
Chelsea Rand–Fleming, a senior chemistry and biochemistry Ph.D. student at Auburn University, wanted to help U.S. veterans in her community pursue STEM careers.
She knew she needed the support of local educational and veteran community leaders, so she built relationships with professors, officials at veteran and military resource centers, and even the president of her university. She then identified employers eager to hire veterans for STEM positions.
Rand–Fleming plans to unveil a job board in the spring that will connect veterans to these employment opportunities. She is recruiting more students to join the effort and identifying more STEM employers.
Her long-term goal is to create a model — connecting veterans with resource centers, STEM education programs and full-time jobs — that can be duplicated in other communities.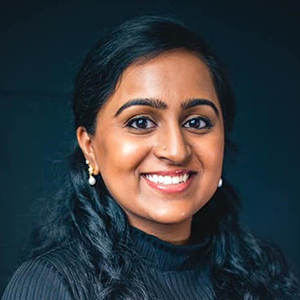 Sriraman
Aishwarya Sriraman: Safeguarding against future chemical threats
Aishwarya Sriraman, an Oak Ridge Institute for Science and Education researcher at the U.S. Army Medical Research Institute of Chemical Defense, developed a policy brief with recommendations to improve the U.S. Strategic National Stockpile.
The stockpile is responsible for collecting and maintaining a repository of pharmaceutical medical countermeasures in the case of a public health emergency caused by a chemical, biological, radiological or nuclear threat.
Specifically, Sriraman identified gaps in the current medical countermeasures against chemical agents and noted the need for better drugs to combat certain chemical agents. In her brief, she called for an increase to the stockpile budget to ensure it can maintain existing medical countermeasures and integrate new ones.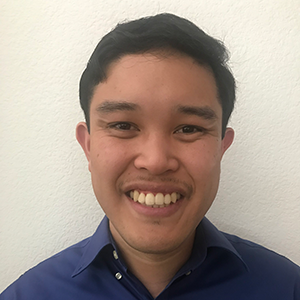 Lansangan
Cedric Lansangan: Increasing student diversity on the physician–scientist pathway
Cedric Lansangan is a first-year Ph.D. student at Loma Linda University in Southern California. He came to the program with concerns about who makes it onto and all the way through the Ph.D.–M.D. pathway.
Broadly, Lansangan wanted to advocate for better organized and wider reaching outreach efforts to make M.D.—Ph.D. programs and careers more transparent and less intimidating. More specifically, he aimed to organize seminars at local or relevant national conferences. He submitted several conference proposals before beginning grad school this fall.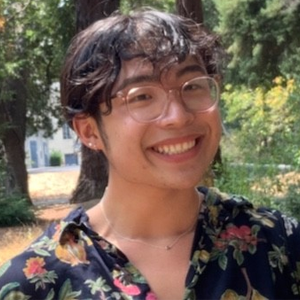 Li
Lance Li: Analyzing the diversity, equity and inclusion of grants funded by NIH HRHR programs
Lance Li, a senior at Georgetown University, evaluated the NIH's High Risk, High Reward Program and its distribution of funding based on gender and institution classification.
Li found that HRHR funding primarily goes to research institutions that already have a lot of research funding. Nearly all the awards issued to minority-serving institutions went to large, well-resourced Asian American and Native American Pacific Islander–serving institutions in California and Washington. Notably, no historically Black colleges and universities were funded by the program.
Marvin "Cortez" Bowlin: Improving the graduate student environment at UAB
Marvin "Cortez" Bowlin, a graduate student at the University of Alabama at Birmingham, focused on raising graduate stipends at UAB.
While he didn't hold any official positions within the UAB student governing bodies, he leveraged his advocacy skills to become essentially a go-between.
First, he studied the disparate views of the student governing bodies and the administration. Then, thanks to his strong aptitude for driving consensus, he landed a seat at the negotiation table via a newly formed student advisory board.
Bowlin framed the issues faced by graduate students as opportunities for UAB to relieve students' burdens and allow them to dedicate more time and effort to research. This shift in messaging and delivery to the correct target audience led to significant and sustainable improvements for all the graduate students at UAB for years to come.
Ultimately, UAB agreed to a $3,000 increase to stipends and a yearly adjustment for inflation.
Additionally, Bowlin and others negotiated for improvements to transportation, more transparent campus safety reports and expansion of the institution's family assistance scholarship.
Bowlin said that the ATP helped him recognize that "you catch more flies with honey than you do vinegar."
Enjoy reading ASBMB Today?
Become a member to receive the print edition monthly and the digital edition weekly.
Learn more
Get the latest from ASBMB Today
Enter your email address, and we'll send you a weekly email with recent articles, interviews and more.
Latest in Policy
Policy highlights or most popular articles