Announcement
Meet the 2023 ASBMB Advocacy Training Program delegates
The fifth cohort will learn how to advocate for science funding and support this summer and visit Capitol Hill in 2024
The American Society for Biochemistry and Molecular Biology announced the 12 delegates who will participate in the society's Advocacy Training Program this summer.
The ATP is a three-month summer externship that provides hands-on science policy and advocacy training and experience. After completing the educational component of the program, delegates will visit Capitol Hill to meet with policymakers in 2024. The ASBMB public affairs department runs the program.
The society has trained 42 ASBMB members in four ATP cohorts, providing the foundational knowledge, skills and tools they need to advocate in their local communities and to their legislators. (Learn more about the experiences and achievements of past ATP delegates.)
This summer's program will feature sessions across a wide range of science policy topics, including the appropriations process and the role the executive branch plays in shaping science policies.
Sarina Neote, the ASBMB's public affairs director, said she wants all scientists to participate in science policy and advocacy, not just those who plan to pursue a career on Capitol Hill.
"Congressional members and federal agencies need to hear from young scientists who are instrumental in driving scientific discovery," Neote said. "Many congressional policies and funding decisions immediately affect their careers. I am extremely excited about this strong cohort of the Advocacy Training Program. We have a diverse group of individuals who will all learn to be compelling advocates for the future of the American research enterprise."
Emily Pitsch, an ATP alumna, ASBMB Public Affairs Advisory Committee member and graduate student at the University of Utah, said she is excited for the next class to learn to merge their interests in science and policy. As the only Ph.D. candidate on the PAAC, she recently traveled to Capitol Hill for ASBMB's Hill Day to meet with her elected officials and advocate for fundamental science research funding.
"I gained a much deeper understanding of policy for science funding at the federal level," Pitsch said. "The ATP is important because there are not many opportunities for early-career scientists to learn about science policy, and we were able to practice what we learned about during the program. So, the ATP prepared us to apply what we learned in the real world when the program was over."
Learn more about the participants below.
Benjamin Duewell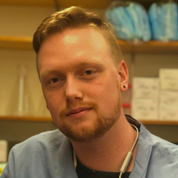 Benjamin Duewell, a Ph.D. candidate at the University of Oregon, studies protein biochemistry and is interested in the mechanisms that enzymes leverage to localize to subcellular areas. He previously studied biochemistry and molecular biology at the University of California, Irvine.
"As a child of schoolteachers, I grew up seeing the effect that public policy had on classrooms," Duewell said. "I have since focused my time working to understand the systems that create barriers between people and education. I hope to continue learning about these systems as an ATP delegate, while gaining new knowledge and skills to better advocate for their reform and restructure."
Chloe Kirk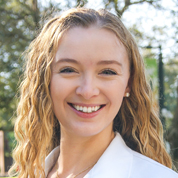 Chloe Kirk, a Ph.D. candidate at the University of Miami, is studying the ways cells respond to stress and the cellular disassembly of physiological amyloids. Kirk is involved with science outreach such as participating in the student government at UM, organizing science field trips with local high schools, blogging about her life as a Ph.D. candidate, volunteering with Skype a Scientist and writing for ASBMB Today.
"As an Advocacy Training Program (delegate), I plan to learn how I can harness my experience in science research and communication to advocate for increased funding in biomedical research and STEM education resources," Kirk said.
Faith Bowman
Faith Bowman, a Ph.D. candidate at the University of Utah, researches the role of a potential nutrient sensor and its effects on glucose metabolism in diabetes and heart failure. Faith is an Indigenous scholar from the Stockbridge–Munsee Band of Mohican Nation in Wisconsin. She is also an active advocate for increased diversity, equity, inclusion and belonging in science at her university.
"As an ATP delegate, I hope to gain critical skills in initiating and engaging with public policymakers, aligning the community's needs with policymakers' goals and distilling those ideas into actionable plans to improve health equity with policy grounded in evidence-based research," Bowman said.
Isha Verma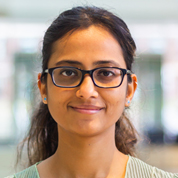 Isha Verma, a postdoctoral fellow at the University of Michigan, investigates epilepsy mechanisms using patient stem cell–derived neural cells and brain organoids. Verma earned her Ph.D. in stem cell biology at the Indian Institute of Science and conducts scientific outreach with K–12 students through Skype a Scientist.
"As a part of the ATP, I am excited to learn about the opportunities to interact with congressional members and advocate for research funding," Verma said.
Joselyn Landazuri Vinueza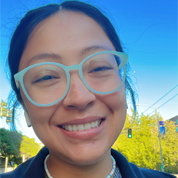 Joselyn Landazuri Vinueza, a Ph.D. candidate at the University of Washington, researches how viruses cause cancer with the goal of discovering new therapeutic treatments. She is a member of the diversity committee in her department and has volunteered with Seeds of Success, where she mentors Puerto Rican girls in middle and high school who are interested in science.
"I am looking forward to learning how to advocate for federal funding to increase minority representation in STEM fields through the ATP," Landazuri Vinueza said.
Justin Wang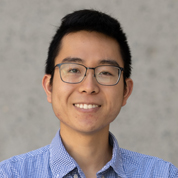 Justin Wang, a Ph.D. candidate at Scripps Research in La Jolla, California, studies how to inhibit cancer growth and metastasis by exploiting transfer RNA synthases. He served as president of the Graduate Student Council at Scripps and advocates for a more equitable and inclusive environment for trainees of all backgrounds.
"By participating in the ATP, I hope to gain the skills and know-how to improve research culture through policy and translate scientific findings into impactful policy changes," Wang said.
Katie Scott
Katie Scott, a neuroscience Ph.D. candidate at the University of Iowa, studies novel gene therapies for genetic neurodevelopment disorders with a focus on sodium channels. In her free time, she volunteers as a swimming teacher and as a caregiver at an animal rescue.
"I am hoping to build my knowledge on how to create an inclusive and inviting atmosphere to learn about science for my community," Scott said. "I am passionate about accessibility and advocating for inclusive learning spaces."
Kira Mills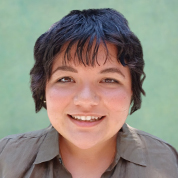 Kira Mills, a Ph.D. candidate at the University of Texas at Dallas, uses computational biochemistry to understand the mechanism of ion-transporting proteins. They received their bachelor's degree in chemistry from Texas A&M University–Commerce in 2018 as a McNair Scholar.
"As a first-generation student from a low-income background, I have seen firsthand the disparities in public school education throughout the U.S., within Texas specifically, and want to work toward bridging the gap and ensuring all students have access to quality science education," Mills said. "I hope the ATP will provide the necessary knowledge and skills to be able to make effective changes in science education policy and to be able to impart the importance of education to our politicians."
Maksim Dolmat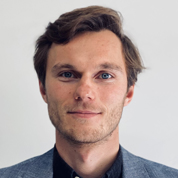 Maksim Dolmat, a Ph.D. candidate at the University of Alabama at Birmingham, conducts research at the intersection of polymer chemistry, nanotechnology and biomedical science. He previously worked as a chemist in academia and industry in Belarus.
"I hope to bring attention to the complex relationships between climate change and cancer risks through modifiable risk factors," Dolmat said. "I aim to become well versed in scientific policy, develop a well-placed network that will enable me to obtain the resources to implement changes and understand the intricacies of the federal government."
Mericka McCabe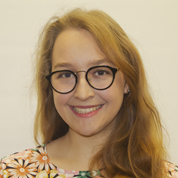 Mericka McCabe, a Ph.D. candidate at Albert Einstein College of Medicine, studies small molecule regulators of autophagy. She is involved in Women in Autophagy, a nonprofit group that provides free resources and programming to support young scientists globally.
"Through the ATP, I hope to gain the confidence and skill set to work with policymakers and advocate on behalf of my fellow scientists," McCabe said.
Nidhi Shukla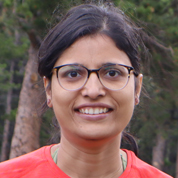 Nidhi Shukla, a postdoctoral fellow at Case Western Reserve University, focuses on how protein sequence variants affect disease and is particularly interested in exploring the amino acid compatibility between virus and host. Last year, she served as the president of the CWRU Postdoc Association, for which she organized events to foster professional development and well-being.
"I am excited to participate in the Advocacy Training Program and hope to gain a deeper understanding of the policymaking process and develop the skills and knowledge necessary to advocate for policies that align with my values and priorities," Shukla said. "I also hope to build connections with other advocates and gain insights into best practices for community building and policy advocacy."
Sydney Haas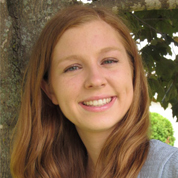 Sydney Haas is an undergraduate at the New College of Florida, where she is majoring in marine biology. She conducts research on the nutrient concentrations in the Sarasota Bay.
"With ATP, I have three main goals: learn what strategies are most effective for fighting for educational freedom and prosperity for both the students and professors, learn how to communicate well with legislators and decision-makers and learn how to help others at the New College of Florida," Haas said.
Enjoy reading ASBMB Today?
Become a member to receive the print edition monthly and the digital edition weekly.
Learn more
Get the latest from ASBMB Today
Enter your email address, and we'll send you a weekly email with recent articles, interviews and more.
Latest in Policy
Policy highlights or most popular articles