Annual Meeting
The rich rewards of a steep learning curve
Gissette Reyes–Soffer spent the first four months of her postdoctoral fellowship in Henry N. Ginsberg's lab pipetting lipoproteins by the bubbling method, a technique that is crucial for accurate and consistent results, while Ginsberg watched over her shoulder, making a 20-minute process feel like it was taking hours.
He had reason to be watchful. At the time, Reyes–Soffer had no previous lab experience. After earning an M.D. in the Dominican Republic, her homeland, she moved to the U.S. She joined Ginsberg's lab at the Columbia University Irving Institute for Clinical and Translational Research in 2004. The early stage of her transition to translational research came with a steep learning curve, she recalls. Bench work required persistence, which she had.
The Journal of Lipid Research junior associate editors will present their work at the 2021 annual meeting, 2:15–3:30 p.m., Thursday, April 29.
Find out about registering for the annual meeting here.
Reyes–Soffer is now an assistant professor in the department of medicine in the division of preventive medicine and nutrition with her own lab at the Columbia University Irving Medical Center Vagelos College of Physicians and Surgeons, mostly involved in clinical and translational research. Medical school satisfied the human aspect of her interest in health, while research has given her a solid career path to inquire into disease states and mechanisms that regulate them.
"When an experiment in the lab gives us expected results, we smile big," she said. "When it gives us unexpected results, we smile broader. This means we need to come up with a new hypothesis and find new answers to the problem."
Ginsberg mentored Reyes–Soffer for 15 years, from postdoctoral fellow to R01-funded assistant professor. "What has remained constant is her enthusiasm for research, which is only exceeded by her boundless energy and determination to be a successful, independent investigator," he said. "These characteristics, which are not uncommon in academics, are combined with her concern for the success of her colleagues and her own trainees and, most importantly, a 'glass is full' love of life that makes working with her a joy."
Studying lipid-altering proteins in disease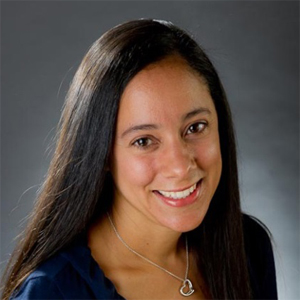 Gissette Reyes–SofferGissette Reyes–Soffer's lab uses stable isotopes to examine lipid and lipoprotein metabolic pathways with established and newly developed methodologies of mass spectrometry. The lab has developed key analytical methods to examine lipid-altering proteins that regulate cardiovascular and liver diseases.
Heart disease is the leading cause of death for both men and women in the U.S. Reyes–Soffer and her team have shown the relationship that exists between lipid and lipoprotein metabolism and the most common cause of cardiovascular disease, atherosclerosis. Atherosclerosis, or hardening of arteries, is caused by a buildup of fatty plaques that prevents oxygen-rich blood from flowing normally to organs and tissues, and the condition can lead to heart attack, stroke and death.
The Reyes–Soffer lab also is working to improve the health of the largest organ in the human body, the liver, which in adults is about the size of a football. The liver is involved in food digestion, storing energy and eliminating toxic substances. The lab is enlarging their research to include proteins other than lipoprotein (a) that might be involved in nonalcoholic fatty liver disease and body fat accumulation.
Enjoy reading ASBMB Today?
Become a member to receive the print edition monthly and the digital edition weekly.
Learn more
Get the latest from ASBMB Today
Enter your email address, and we'll send you a weekly email with recent articles, interviews and more.
Latest in People
People highlights or most popular articles