In Memoriam
In memoriam: Albert E. Dahlberg
Albert E. Dahlberg, a professor of medical science at Brown University and a member of the American Society for Biochemistry and Molecular Biology for more than 35 years, died March 1. He was 83 and suffered from cerebrovascular disease.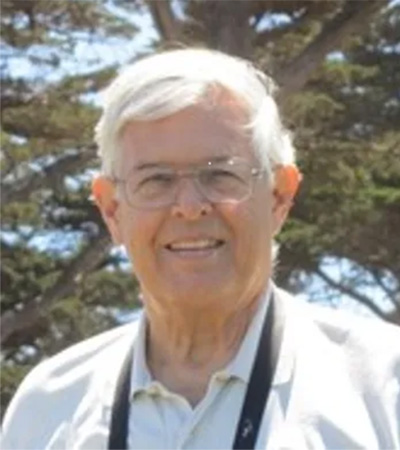 Albert Dahlberg
Born Sept. 19, 1938, in Chicago to Albert Archer and Thelma Elizabeth (Ham) Dahlberg, Dahlberg spent his childhood weekends and summers on a family farm in rural northwest Illinois. He earned a bachelor's degree at Haverford College and earned both an M.D. and a Ph.D. in biochemistry from the University of Chicago.
During the late 1960s, Dahlberg served in the Public Health Service at the National Institutes of Health. While living in the Washington, D.C. area, he and his wife participated in the first White House vigil to protest the Vietnam War. In 1970, they moved to Aarhus, Denmark, so he could do postdoctoral research with Niels Ole Kjeldgaard. This is where his interest in bacterial ribosomes was sparked.
Brown University hired Dahlberg as an assistant professor of medical science in 1972. He was appointed to full professor in 1982 and named chair of the Biochemistry Section in 1984. He remained at Brown for 43 years and also served as a visiting professor at the University of Wisconsin–Madison, the University of Copenhagen and the University of New South Wales in Sydney, Australia.
Dahlberg's research focused on understanding the catalytic role of ribosomal RNA in protein synthesis. His lab has studied numerous regions of E. coli 16S and 23S rRNA through site-directed mutagenesis to decipher the structure and the dynamic aspects of ribosome function. He expanded his work in E.coli to Thermus thermophilus, a gram-negative bacterium used as a source of thermostable DNA polymerase and as a model organism for genetic manipulation, and systems biology.
Guided by the crystallography of the 30S and 50S ribosomal subunits, his lab designed mutagenic strategies to understand tRNA selection, translocation, peptide bond formation and signal transmission between the ribosomal subunits. These methods have large-scale applications in understanding how antibiotics that affect protein synthesis function and gain resistance.
Dahlberg co-authored two books, wrote chapters in 14 books and published more than 120 journal articles on the structure and function of ribosomes. He served as the medical director of Beech Tree Laboratory, a founder of Milkhaus Laboratory, and on the board of directors at the Monroe Institute in Virginia.
An avid Brown Bears football fan, Dahlberg enjoyed attending games and served as a football recruiter and faculty advisor to the team for many years.
He is survived by his wife, Pamela; a brother, Jim, and sister, Cordelia; three children, Albert and wife Hilary, Krista, and Paul and and wife Becky; and six grandchildren.
Enjoy reading ASBMB Today?
Become a member to receive the print edition monthly and the digital edition weekly.
Learn more
Get the latest from ASBMB Today
Enter your email address, and we'll send you a weekly email with recent articles, interviews and more.
Latest in People
People highlights or most popular articles