In Memoriam
In memoriam: Henry Bourne
Henry Bourne, a professor at the University of California, San Francisco for four decades and a member of the American Society for Biochemistry and Molecular Biology for almost 30 years, died April 15 at the age of 83.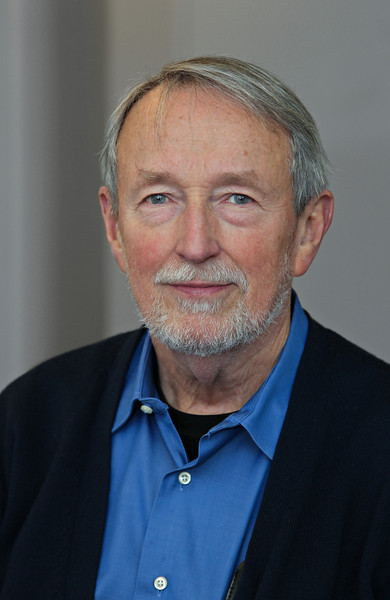 Henry Bourne
Bourne was born in 1940 in Danville, Virginia to a surgeon father and a civil rights activist mother, according to a PNAS obituary. He attended Andover, where he was editor of the school paper. Bourne then pursued degrees in history and literature at Harvard University. Before beginning his career in science and medicine, he spent several years working as a journalist.
Bourne received his M.D. from Johns Hopkins University, graduating first in his class. After interning at Columbia University, he became a "Yellow Beret" (an alternative to serving in combat zones during the Vietnam War) at the National Institutes of Health, where he completed postdoctoral work. He pursued additional postdoctoral studies at UC San Francisco. In 1969, he joined the faculty at UCSF and served as chair of the pharmacology department from 1984 to 1992. Bourne became a professor emeritus in 2005 and closed his laboratory in 2008.
In the early years of his lab, Bourne was one of the first researchers to investigate signaling by trimeric G proteins. Specifically, he showed that G proteins are composed of a C-terminal Ras-like guanosine triphosphate-binding domain linked to a divergent N-terminal domain that is responsible for hydrolyzing GTP. In addition, his lab elucidated the pathological effects of G protein mutations in several rare human diseases, including a form of gigantism and a bone disorder. His later research focused on the cellular signals responsible for polarity and direction-finding of human leukocytes such as neutrophils.
Bourne authored more than 150 journal articles and 95 book chapters and earned 17 awards from professional organizations, including the National Academy of Sciences and the American Association for the Advancement of Science. He also mentored many graduate students and postdoctoral fellows during his career and was passionate about education.
"It was impossible not to get swept up in his infectious enthusiasm," Orion Weiner, a professor at the UCSF Cardiovascular Research Institute who was mentored by Bourne, said in a UCSF obituary. "He helped us believe that even very ambitious projects were possible and, with his creativity and insight, they usually were."
Bourne was an avid reader and began a book club at UCSF, according to a university obituary. After retiring, he wrote several books, including "Ambition and Delight," a personal memoir; "Paths to Innovation," a history of UCSF's biomedical research; and "Follow the Money," a commentary on financing biomedical research.
Bourne is survived by two sons, Michael and Randy; a daughter, Margaret; and five grandchildren.
Enjoy reading ASBMB Today?
Become a member to receive the print edition monthly and the digital edition weekly.
Learn more
Get the latest from ASBMB Today
Enter your email address, and we'll send you a weekly email with recent articles, interviews and more.
Latest in People
People highlights or most popular articles