Annual Meeting
Ando's pioneering journey: From physics to structural enzymology
She's the winner of the ASBMB's 2024 Mildred Cohn Young Investigator Award
Nozomi Ando's academic voyage was not a straight path, but rather a winding exploration driven by curiosity.
The winner of the American Society for Biochemistry and Molecular Biology's 2023 Mildred Cohn Young Investigator Award, Ando is an associate professor at Cornell University's chemistry and chemical biology department. But she started as a physics major.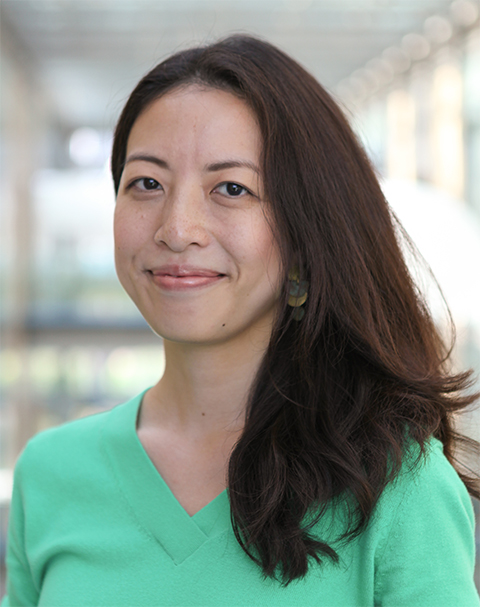 Nozomi Ando
An undergraduate classroom exposure at the Massachusetts Institute of Technology to polymer hydrogels used to study protein folding nudged Ando into the world of biophysics and biochemistry. "Proteins are really quite elegant, and biology is interesting," she said, recalling her initial intrigue. The transition wasn't merely a switch, she said. It was an "expansion — a broader lens to view the molecular dance" by which she was captivated.
Ando earned a Ph.D. in physics at Cornell. There she studied protein behavior under hydrostatic pressure, becoming an expert user of the synchrotron for X-ray scattering. Barbara Baird at Cornell nominated Ando for the award and cited that work. "This technology inspired the construction of new (National Science Foundation)-funded beamlines dedicated to the biology of the deep sea and early life at the Cornell High Energy Synchrotron Source — the first of its kind anywhere and in continuous use," Baird wrote.
During postdoctoral training in Catherine Drennan's lab at MIT, Ando delved further into biochemistry to grasp the mysteries of proteins, especially exotic metalloenzymes. Teaming up with JoAnne Stubbe's lab at MIT, she set out to "nail down the relationship between allosteric activity effectors … and (ribonucleotide reductase) activity" and proved herself a leader, Drennan wrote.
Ando said the award resonates with her, as Cohn also started out with an interest in physics. "I am truly inspired by Dr. Cohn as she was a trailblazer in many aspects — as a woman in science, as a physical chemist who made an impact in biochemistry," she told the Cornell Chronicle.
Ando said her transition from a "straight physicist" to making waves in chemistry has been thrilling and that the recognition by a biochemistry audience is an "amazing feeling."
Her lab, which began initially at Princeton University and moved to Cornell in 2018, seeks to answer outstanding questions about biochemistry through method development and physical techniques. Its melding disciplines not only satisfy Ando's intellectual curiosity but also contribute to the broader understanding of life's molecular basis.
Illuminating the enzyme choreography
Nozomi Ando's research dives into the world of protein dynamics, aiming to elucidate protein function under allosteric interaction during catalysis and regulation.
A core part of her work focuses on developing methods to capture and interpret protein dynamics from diffuse X-ray scattering. By analyzing the scattering patterns, her lab can interpret how parts of a protein communicate with each other during biological processes. This novel approach has unraveled subtle protein motions, even within a rigid crystal lattice.
Her lab also explores large-scale protein motions using solution scattering and single-particle cryoEM. These techniques complement the smaller-length scale studies done with diffuse scattering, presenting a comprehensive view of protein dynamics.
By understanding these intricate molecular dances, Ando's work aims to unveil the mechanistic principles underlying enzyme functionality, especially within the realm of metalloenzymes, setting a solid ground for future biochemical explorations.
2024 ASBMB award winners
Enjoy reading ASBMB Today?
Become a member to receive the print edition monthly and the digital edition weekly.
Learn more
Get the latest from ASBMB Today
Enter your email address, and we'll send you a weekly email with recent articles, interviews and more.
Latest in People
People highlights or most popular articles