Annual Meeting
In failure, Simcox finds a way to learn
She has won the ASBMB's Walter A. Shaw Young Investigator in Lipid Research Award
When Judith Simcox was an undergraduate at Carroll College in Montana, she went to a lecture by the evolutionary biologist Gerald Shields on speciation, the process by which a new species emerges. In a conversation after the lecture, Shields was intrigued by Simcox's curiosity and depth of scientific thinking. He took her under his wing, funding her education and mentoring her to develop her scientific aptitude.
"That opened up a world of science for me, and there was no way I could repay him," Simcox said.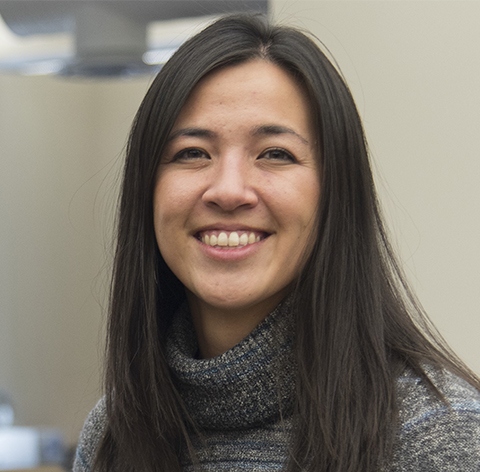 Judith Simcox
Shields' generosity provided a rare entry into the world of science. Ever since Simcox has been striving to pay it forward by building programs and working with scientific societies. As a graduate student, she helped develop the Native American Research Internship to encourage Indigenous young people to consider careers in basic science, a program that has impacted many lives. With the internship, about 49% of participants go on to graduate schools as opposed to 1% of Indigenous science students nationally.
Simcox is now a Howard Hughes Medical Institute Freeman Hrabowski scholar and an assistant professor of biochemistry at the University of Wisconsin–Madison. Her lab studies plasma lipids that regulate metabolic disease and explores how these lipids function using lipidomics, genetics and cellular and molecular biology techniques. For this work, she won the American Society for Biochemistry and Molecular Biology's 2024 Walter A. Shaw Young Investigator Award in Lipids.
Simcox also works with the Society for the Advancement of Chicanos and Native Americans in Science, the American Indian Science and Engineering Society and other organizations, including the Native American Center for Health Professionals. She knows that with access to higher education can come the fear of failure and the fear of being noticed, especially when few people share your background. Simcox said she wants to change this. She wants to create a space where Indigenous students don't feel a sense of otherness.
"It is really hard to fail when everybody's watching you," she said. "That makes it harder for people to be brave. But don't be afraid to fail; the most important lessons for my life have come from failure."
Lipids are more than fat reserves
Judith Simcox's interest in lipid metabolism was sparked by her family's long history of obesity and metabolic disease. Although sometimes dismissed as excess fat reserves, lipids are essential signaling molecules and mediators of tissue inflammation during disease.
"What's fascinating to me is that there are so many unknown lipids, and for the known lipids we still don't know their functions," Simcox said.
The Simcox lab is specifically interested in plasma lipids and how they regulate disease.She has spearheaded the use of artificial intelligence and machine learning in human population studies to predict lipid biomarkers in cardiovascular disease and how these vary in different populations, especially in Black and Chicano communities.
To answer functional questions, the lab uses mass spectrometry, radio isotope studies in mouse models and cell culture studies. Simcox is optimistic about the use of AI in basic sciences.
"But in the end," she said, "you have to back it up with molecular biology."
2024 ASBMB award winners
Enjoy reading ASBMB Today?
Become a member to receive the print edition monthly and the digital edition weekly.
Learn more
Get the latest from ASBMB Today
Enter your email address, and we'll send you a weekly email with recent articles, interviews and more.
Latest in People
People highlights or most popular articles