Member News
Beitz a fellow of Sigma Xi; HHMI investigators named
Beitz named a fellow of Sigma Xi
Donald Beitz, a distinguished professor in the animal science and biochemistry departments at Iowa State University, has been named a fellow of the scientific research honor society Sigma Xi.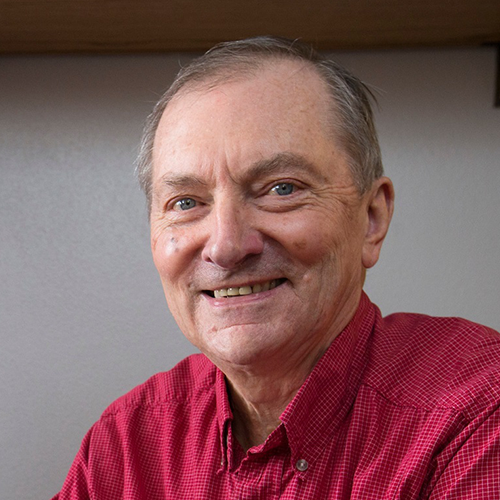 Donald Beitz
Preventing metabolic disorders in dairy cows is a focus of Beitz's research. Calving and early milking are apt to cause an energy imbalance as a cow mobilizes nutrients to feed her calf faster than it can eat new food; this can lead to the breakdown of fats and serum ketosis, which can cause fatty liver disease and other health problems.
Beitz has studied dietary changes and other interventions, such as the hormone glucagon, aimed to prevent these disorders from developing. He also studies the effects of dietary interventions on milk composition, and collaborates on a project looking for ways to reduce emission of greenhouse gases such as methane and hydrogen sulfide from bovine digestive tracts. His research has been supported over the years by the USDA, the Wisconsin Milk Marketing Board and other agricultural trade associations.
Soon after earning his doctorate in dairy nutrition and biochemistry at Michigan State University, studying a cell-free protein synthesis system isolated from udders, Beitz took a faculty position at Iowa State in 1967 and has remained a professor there for more than 50 years. He is a member of numerous scientific societies, including the American Society for Biochemistry and Molecular Biology, the American Association for the Advancement of Science and the American Society for Nutrition, of which he is also a fellow. He has served as president of both the American Dairy Science Association and the Council for Agricultural Science and Technology.
Sigma Xi is a society for science and engineering, founded in the 19th century, which today has about 60,000 members in chapters around the world.
Three ASBMB members among new investigators
The Howard Hughes Medical Institute announced in September a class of 33 new investigators. Three members of the American Society for Biochemistry and Molecular Biology were on the list.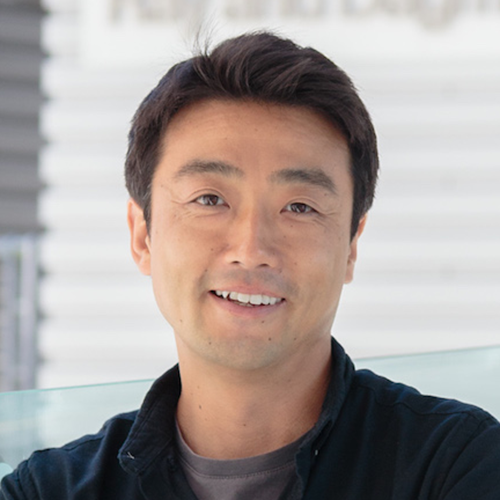 Shingo Kajimura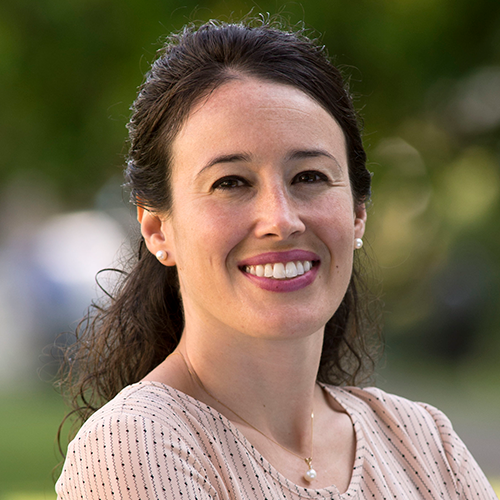 Cigall Kadoch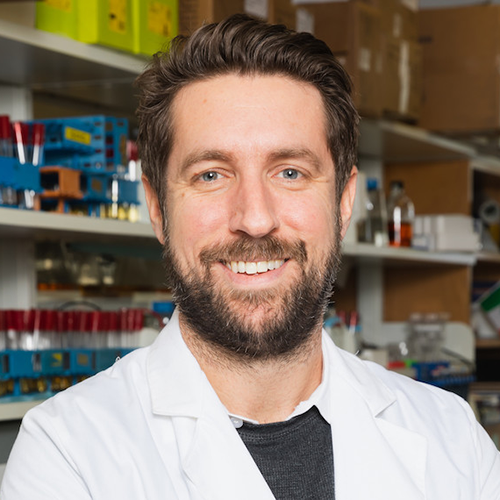 Vincent Tagliabracci
Shingo Kajimura is a professor at Beth Israel Deaconess Medical Center/Harvard Medical School and the Broad Institute who studies the roles mitochondria-rich brown and beige adipose cells play in organismal metabolism. These tissues are well known to metabolize fat to generate heat; Kajimura's lab of clinicians and basic scientists has shown that they can do more. Beige cells can modulate blood sugar and circulation of other metabolites in a way that suggests implications for diabetes. Kajimura is also interested in adipose tissue development and whether it might be possible to reprogram white adipose cells, which store energy, into brown or beige cells, which are more metabolically active. The lab identified a master regulator for brown and beige fat development and also study intracellular nutrient trafficking.
Kajimura earned his Ph.D. at the University of Tokyo. He was a postdoc at Harvard Medical School before joining the faculty at the University of California, San Francisco. He returned to Boston with his lab in the spring of 2020.
Cigall Kadoch is an associate professor at the Dana-Farber Cancer Institute and at Harvard Medical School, and a member of the Broad Institute. Her lab studies ATP-dependent chromatin remodeling complexes, macromolecular machines with a dozen or more protein components each. The remodeling complexes — also called SWItch/Sucrose Non-Fermentable, or SWI/SNF, complexes — can alter DNA accessibility and gene expression by moving nucleosomes along a DNA strand, changing the compaction and organization of chromatin. Mutations in the 29 proteins that can be incorporated into one or more of the complexes within the SWI/SNF family are found in over 20% of human cancers, some of which serve as the key molecular drivers of select pediatric and adult cancers.
As a graduate student at Stanford University, Kadoch found that these proteins are altered in cancers, affecting oncogenic gene expression. She later joined the faculty at Dana-Farber, where her lab now works on disruption of SWI/SNF complexes and recently solved the structure of one multi-subunit SWI/SNF complex and its nucleosome substrate.
Vincent Tagliabracci is an associate professor at the University of Texas Southwestern Medical Center who is interested in discovering novel kinases. His lab studies unusual protein modifications, such as glutamylation and AMPylation, by proteins that resemble kinases. They also have a related line of research into how Legionella lipid kinases alter the host cell membrane as well as other interactions between bacterial effectors and host cells.
Tagliabracci earned his Ph.D. in biochemistry and molecular biology at Indiana University, where he studied the role of glycogen phosphate in Lafora disease, a form of epilepsy. He conducted postdoctoral research in Jack Dixon's lab at the University of California, San Diego, studying the mysterious kinase that phosphorylates the protein casein in the Golgi apparatus (it turned out to be a protein called Fam20c, which governs many other secreted phosphoproteins as well). He joined the faculty at UT Southwestern in 2015. Learn more about his work in a talk he will present at the 2022 ASBMB annual meeting session on signaling.
Join the ASBMB Today mailing list
Sign up to get updates on articles, interviews and events.
Latest in People
People highlights or most popular articles