Annual Meeting
Science in San Antonio with Susan Weintraub
Susan Weintraub spent her childhood in Baltimore but has called San Antonio home since 1968. The professor of biochemistry and director of the Mass Spectrometry Core Laboratory at the University of Texas Health Science Center at San Antonio began there as a research assistant and worked her way up to the position she holds today.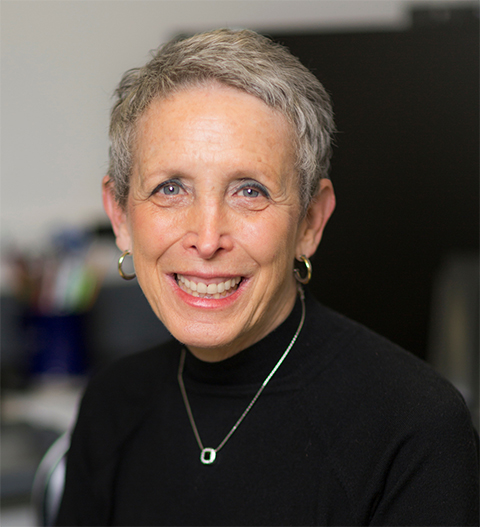 Susan Weintraub
Susan Weintraub is a tenured professor in the biochemistry and structural biology department at the UT Health Science Center in San Antonio, and she directs the mass spectrometry core facility.
Weintraub founded the mass spectrometry core at UTHSCSA, which provides comprehensive support for biological mass spectrometry, focusing on proteins and proteomics using state-of-the-art technologies. The core offers services including sample preparation, MS analysis, data processing and data interpretation. As director, Weintraub has helped hundreds of researchers learn about their biological systems of interest.
Weintraub has been a member of the American Society for Biochemistry for more than 20 years. ASBMB Today spoke with her to find out why San Antonio and the UT Health Science Center at San Antonio mean so much to her.
Q: Tell me about your role at the UT Health Science Center at San Antonio.
Weintraub: My role is twofold: I'm a tenured professor in the biochemistry and structural biology department, and I direct the mass spectrometry core facility. The core is also a Cancer Center shared resource, and we provide state-of-the-art mass spectrometry services to a wide variety of biomedical researchers. Our first responsibility is to people at this institution, but we also analyze samples from outside institutions and companies.
Most of the work we do is on proteins. For example, a researcher may want to check that they produced the correct recombinant protein; we have several ways to tell easily if their sample is correct. We can also find out how it's been modified or if it fell apart during the preparation.
More often, researchers come to me with an underlying biomedical question. For example, a lab may be using a cell model and treating it with a drug of interest. We can use mass spectrometry to identify and quantify about 6,000 proteins in a very reproducible way. Then, I take that information and put it into a computational pathway analysis tool to identify which biochemical processes have been impacted by the chosen perturbation.
We've worked on samples related to cancer, neurodegeneration, aging, bacteriophages and Ebola and Marburg viruses as well as TB and SARS-CoV-2.
This interview has been edited for length, clarity and style.
I typically meet the investigator by Zoom to discuss the project, feasibility and costs. The real key to this initial meeting is that they must have realistic expectations before we proceed. Next, our lab staff gets involved, and they work on the practical aspects of receiving the samples and running them. I do a fair amount of the end data processing and assist with interpretation. I really enjoy getting to help with writing manuscripts, publications and presentations.
Q: How did you become director of the Mass Spectrometry Core Laboratory?
Weintraub: In 1968, my late husband joined the Air Force. We thought we were going to be stationed in Austin, but we were placed in San Antonio. I was lucky enough to find a master's program at Trinity University. After I finished my degree, I got a job at the UT Health Science Center, which had only been open one year at that point, doing neurochemistry research.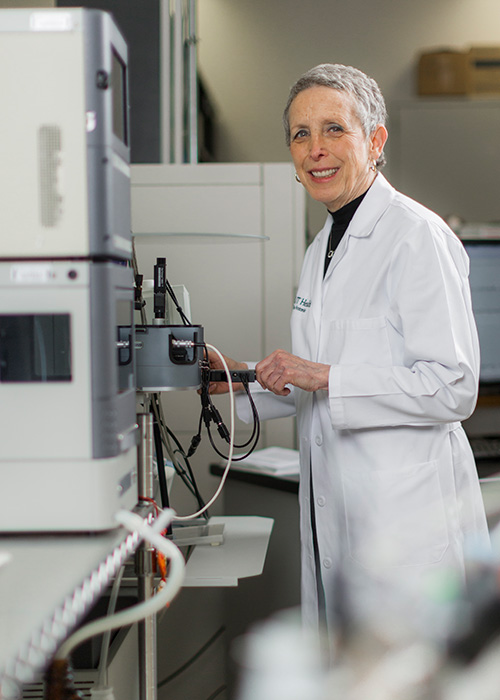 Courtesy of Susan Weintraub
Susan Weintraub works in the Mass Spectrometry Core Laboratory at the University of Texas Health Science Center with a Thermo LTQ Orbitrap Velos Pro mass spectrometer.
We were using gas chromatography, and in 1971 a Finnigan mass spectrometer showed up — the first commercial quadrupole instrument. Nobody expressed interest in using it. So I said, 'I'll do it!' It was an absolute dream job because I didn't have to secure any funding.
People started telling me that I needed to go back to school so, if something happened to my job, I wouldn't have to be only a lab tech. There was a Ph.D. program at the Health Science Center in San Antonio, but I couldn't research mass spectrometry because I was the resident expert. So, I worked on electron paramagnetic resonance because I liked instrumentation. After I finished, I did a brief postdoc working on lipids.
In 1979, UTHSCSA wanted to set up a mass spectrometry core, and I got the director position. The instrument was a Hewlett Packard 5982. The core was successfully supporting a number of investigators, but some key technical capabilities were lacking, so, in 1982, I applied for funding from the brand-new National Institutes of Health S10 shared instrumentation grant program to obtain an instrument with fast atom bombardment and capillary GC capabilities. Amazingly, I got funded. It was really exciting. Over the years, as needs have changed and instruments have progressed, I periodically submit other S10 proposals. I've been very lucky. I've had a total of nine S10 grants and had a chance to get funded in the 40th year of the program.
Q: What should #DiscoverBMB 2024 attendees see in San Antonio?
Weintraub: San Antonio is a historically and culturally fascinating city. Of course, everyone must see the Alamo. I'm sure many people will be shocked that it's right downtown. The city has really managed to keep it as authentic and noncommercial as possible. It's such a lovely place.
The River Walk here is also downtown, and they've now extended it north and south. You can take the River Walk all the way to see the fabulous San Antonio Missions. Mission San Jose is the biggest and most tourist-ready of them. They are more than 300 years old and the only UNESCO World Heritage Site in Texas, so they are definitely worth seeing if you're looking for something historical.
In the other direction on the River Walk is an area with the historic Pearl Brewery. It was recently reenvisioned and configured into shops and restaurants. And there's a really neat place called Market Square west of downtown with a large number of shops and restaurants. It has a very authentic Mexican feel. You may even be able to barter with the vendors. There's a very famous Mexican restaurant there called Mi Tierra. Visitors have to try some Tex-Mex food when they are here.
For people who are into hiking and climbing, there's Enchanted Rock, a pink granite mountain north of San Antonio in Fredericksburg, Texas. It has an elevation of a whopping 1,825 feet, and it's just beautiful.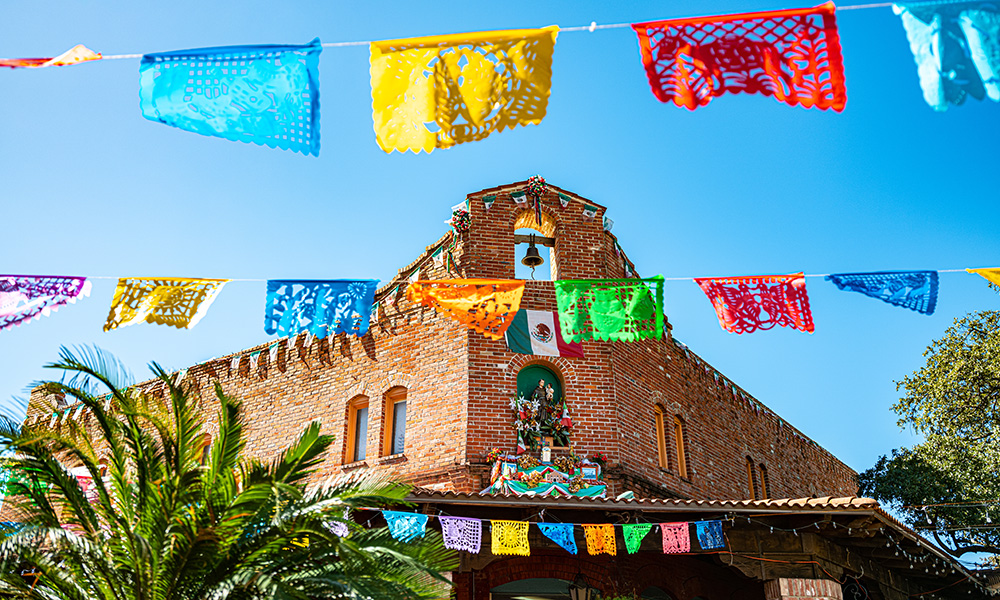 Susan Weintraub says Market Square, west of downtown San Antonio, has an authentic Mexican feel.
Enjoy reading ASBMB Today?
Become a member to receive the print edition monthly and the digital edition weekly.
Learn more
Get the latest from ASBMB Today
Enter your email address, and we'll send you a weekly email with recent articles, interviews and more.
Latest in People
People highlights or most popular articles