Member News
Bumpus takes over at FDA; mentoring award for Heyer
Bumpus takes over at FDA
Namandje Bumpus recently took office as the chief scientist at the U.S. Food and Drug Administration. In this role, she oversees offices dedicated to scientific collaborations, technology transfer, toxicology, regulatory innovations, laboratory safety, counterterrorism, scientific integrity and scientific professional development.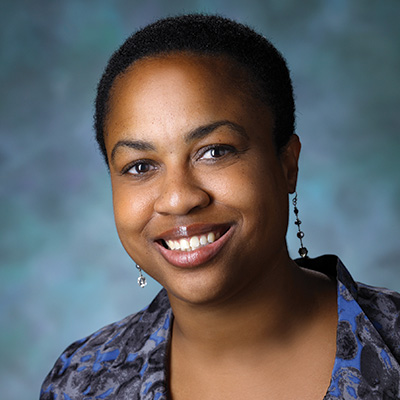 Namandje Bumpus
Bumpus, formerly a professor and department chair at Johns Hopkins University School of Medicine's department of pharmacology and molecular science, is also president-elect of the American Society for Pharmacology and Experimental Therapeutics, or ASPET.
Bumpus' research focuses on drug metabolism by enzymes in the cytochrome P450 family, which are responsible for breaking down an estimated three out of every four pharmaceutical compounds. She got started in this field as a graduate student at the University of Michigan, where she earned her Ph.D. in pharmacology studying P450 variants and how they affect drug clearance. She was a postdoc at Scripps Research in La Jolla, California, studying fatty acid metabolism by a different subgroup of P450s.
The Bumpus lab at Johns Hopkins, which she started in 2010, studied how P450 enzymes process antiretroviral drugs, which are used to treat HIV, and antivirals used against hepatitis C. Some of these drugs can cause severe side effects, such as liver failure. Using a combination of mass spectrometry to identify drug metabolites and enzymology to understand how they form, Bumpus' research team worked to understand how such side effects can be prevented.
Among her many previous leadership roles, Bumpus has served as associate dean for basic research at Hopkins, director of the pharmacology department and chair of an National Institutes of Health study section on xenobiotic and nutrient disposition and action. At ASPET, she has been treasurer, secretary and councilor. She has received numerous research awards.
Mentoring award for Heyer
Wolf-Dietrich Heyer, a distinguished professor and chair of the department of microbiology and molecular genetics at the University of California, Davis, has received his institution's Distinguished Graduate and Postdoctoral Mentoring Award.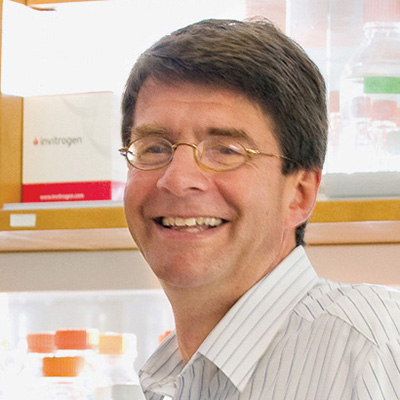 Wolf-Dietrich Heyer
Diedre Reitz, the postdoc who nominated Heyer for the award, praised his leadership through the pandemic. "Wolf was a patient and empathetic supporter ... taking time to hear my concerns as to how the pandemic was affecting my research progress and also me personally," she wrote.
Reitz is not alone in her opinion; this mentoring award is Heyer's fourth from UC Davis.
Heyer's lab studies the mechanisms involved in repairing double-stranded DNA breaks. They focus on a primary pathway for these repairs, homologous recombination. To conduct homologous recombination, the cell must identify a double-stranded break in its DNA, find the section of DNA that is homologous with the broken strand on a corresponding diploid chromosome, and then use that DNA as a template to fill in missing sections of the broken strand.
Researchers in the lab are especially interested in the action of a family of recombination proteins including Rad51, Rad52, Rad54, and Rad55, members of which bind to single-stranded DNA and are involved in scanning for homologous sequences that might be complementary, coordinate alignment of the broken and complementary sequences, and catalyze recombination. They have developed simplified in vitro systems to study these proteins' mechanisms, and they also developed novel approaches to study their function in cells. The work is important for understanding how cancer cells respond to chemotherapies, many of which induce double-strand breaks, and how healthy cells recover from exposure to ionizing radiation.
Heyer grew up in Germany and earned his Ph.D. at the University of Bern in Switzerland. After a postdoc at the Dana–Farber Cancer Institute in Boston, he returned to Bern as a group leader in microbiology for several years. He has been a professor at UC Davis since 1998 and chair of his department since 2011. He is a member of the American Academy of Microbiology.
Enjoy reading ASBMB Today?
Become a member to receive the print edition monthly and the digital edition weekly.
Learn more
Get the latest from ASBMB Today
Enter your email address, and we'll send you a weekly email with recent articles, interviews and more.
Latest in People
People highlights or most popular articles